The World's Northernmost Carinderia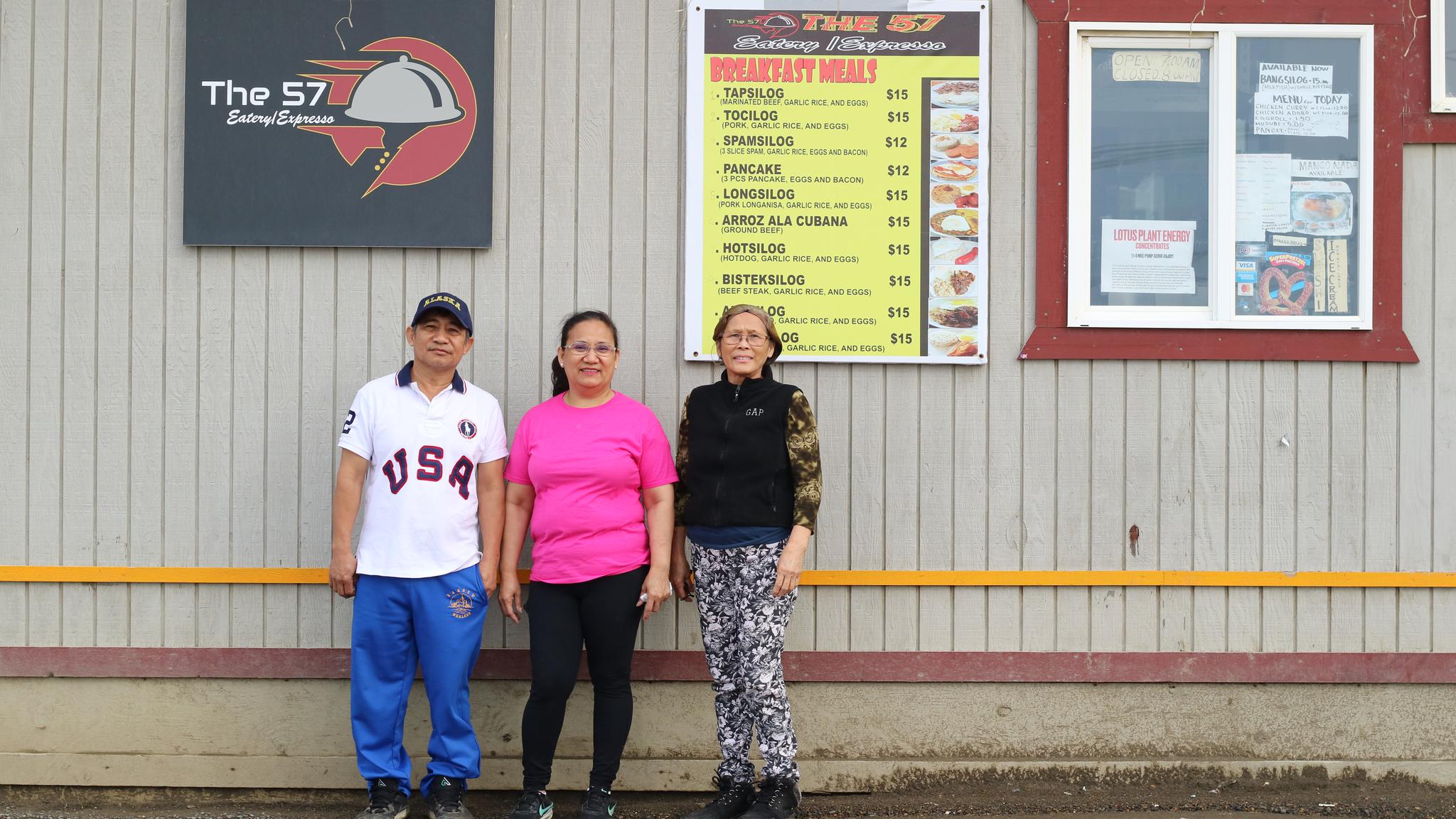 In Utqiagvik, Alaska, the northernmost town in the United States, the sun never sets in the brief and glorious summer. But come November, the sun will dip below the horizon and stay hidden for more than two months. The temperature may drop to negative 40 degrees Celsius — cold enough to freeze your eyes shut if you cry — and the Arctic Ocean forms a jagged crust of ice up to the gray sand beach. A few yards away from the beach, under polar night or midnight sun, sits a little Filipino restaurant called The 57.
From a distance, the squat beige building looks like a drive-thru coffee shack — a common sight in car-bound Alaska. But the menu on the wall lists silogs along with mochas and cappuccinos. Peek through the window and you'll see a steam table filled with pancit bihon, adobo, bistek and pinakbet that wouldn't look out of place in a carinderia in Manila.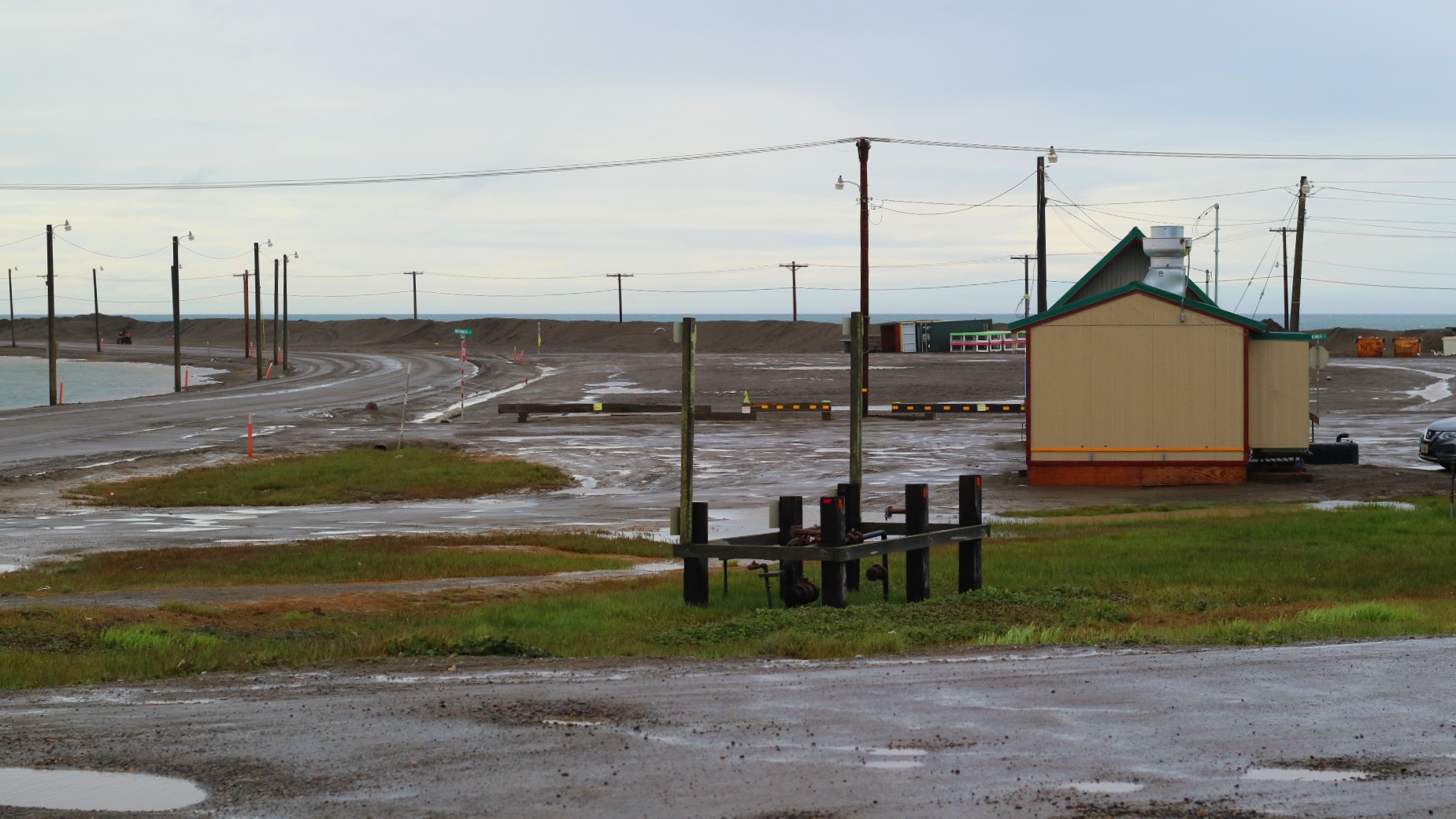 Manila is where owner Amy Tulayan Felder, 55, lived before she moved to Utqiagvik in 2013 with her husband Leonard, who she met online and married in the Philippines. They have an 11-year-old son, and each has three children from previous marriages. Leonard is Iñupiaq, and his ancestors have lived and hunted on this land for more than 1,500 years. Amy was born in Bacolod, previously taught at Rizal High School — the second-largest high school, by number of students, in the world — and speaks with the clarity and confidence that the best teachers have.
"At first, I was excited to see whales and polar bears, excited about everything that is new," Amy said about her first days in Utqiagvik nearly seven years ago. She arrived in October, the leading edge of winter, when each day is shorter than the last. In the polar night, she found herself thinking of vampires, aswang and other darkness-bound monsters of the Ilonggo folktales she grew up with. "Absolutely everything here is the opposite of the Philippines," she said.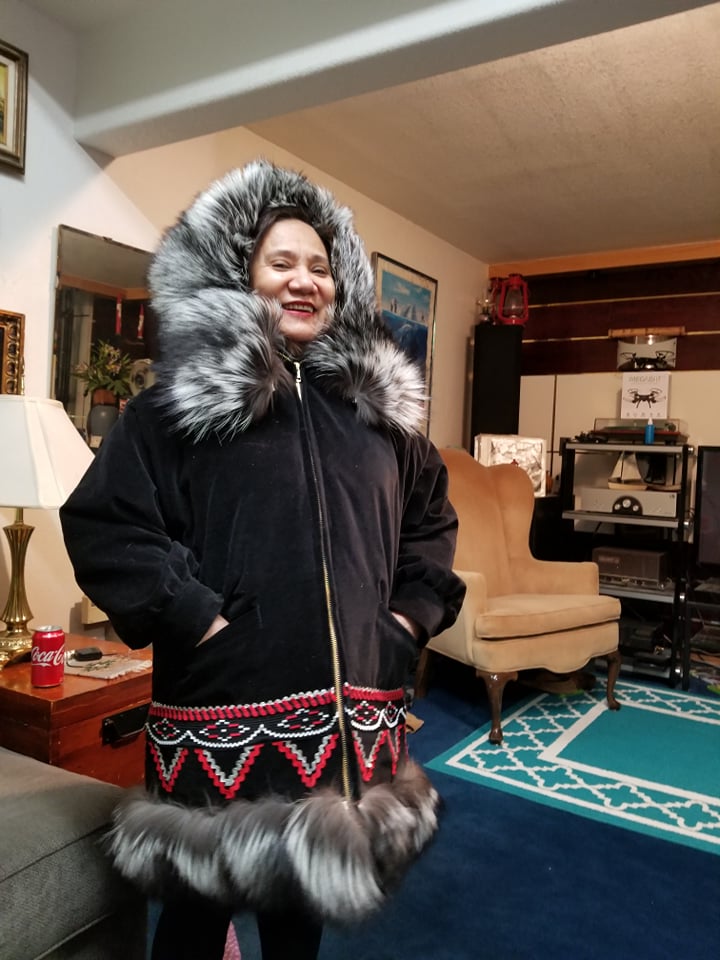 Everything except one: the people. Her new Iñupiat neighbors and relatives, with their warmth and close-knit extended families, reminded her of home. Her husband bought her a handmade parka trimmed with fox fur to wear to the festivals that mark the dramatic shifts in the Arctic seasons. She learned to eat local foods, such as caribou, oil-cured seal and muktuk (raw, frozen whale skin and blubber), though she prefers to eat whale boiled with some salt and vinegar for sawsawan. "I'm always looking for the Filipino taste," she said.
As it turned out, locals were looking for that taste too. A year or so after she settled in Utqiagvik, while she was working for the school district as a teacher's aide, Amy began selling pancit, lumpia and other Filipino dishes on Facebook. She would sell out within hours of posting. "Oh, I made good money with that," she told me conspiratorially. Her husband, who runs a construction company, saw the potential of the fledgling business and leased a piece of city land for the restaurant. It opened in 2019 and was an immediate success.
COVID-19 reached Utqiagvik the following year. The city implemented a near-complete lockdown to protect the 4,000 residents, about 60% of whom are Iñupiat. Mayor Fannie Suvlu enacted a rule that required lockdown dodgers to produce public service announcements about the dangers of the coronavirus, inspired by the traditional practice of punishing rule breakers with public shaming. The community took the pandemic seriously: Like many Indigenous peoples, the Iñupiat remember the devastation caused by epidemics introduced by colonizers.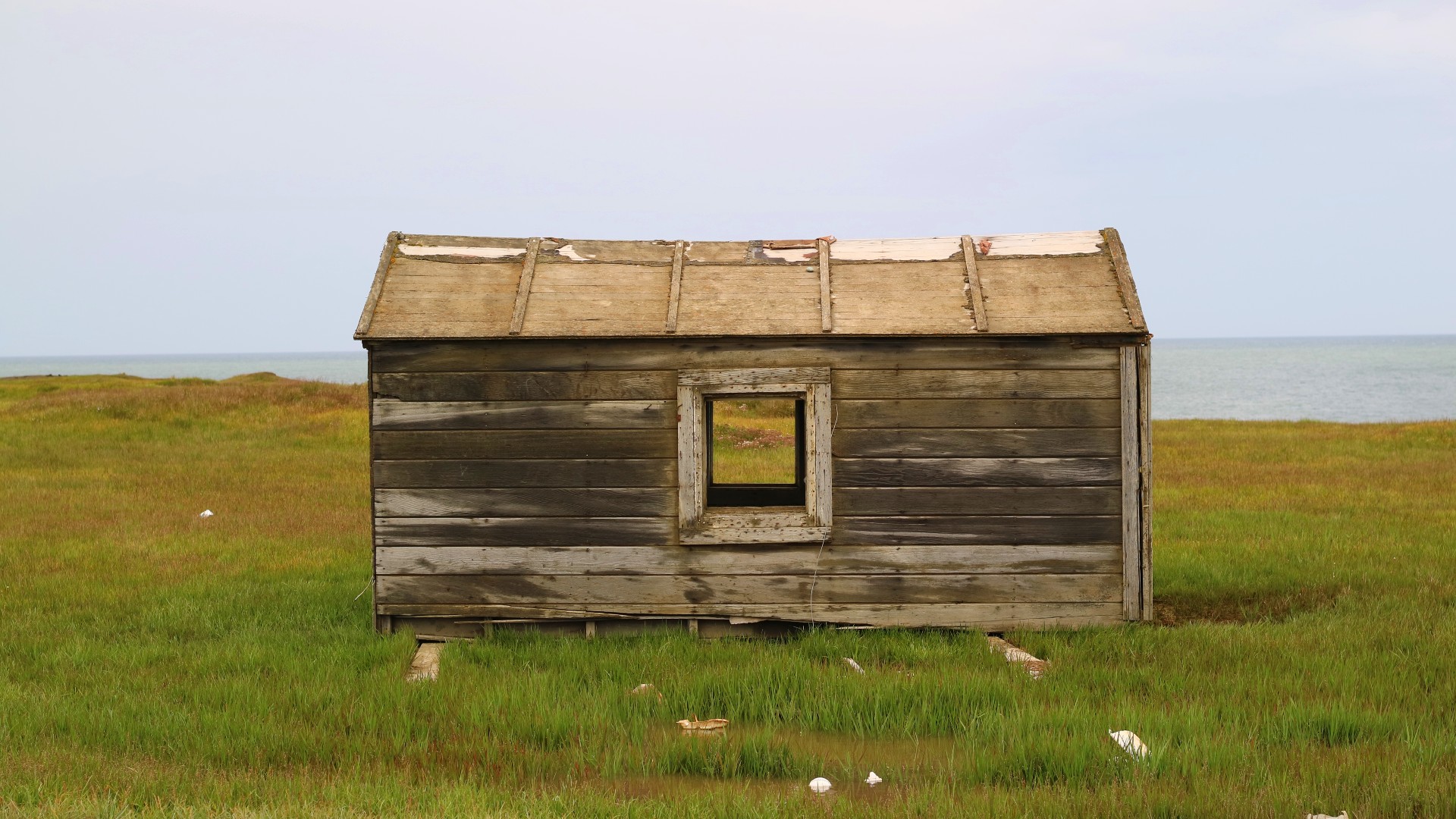 The drive-thru restaurant was well adapted to the lockdown — it's socially distanced by default. All of Utqiagvik's restaurants are still closed for dine-in, but there's a line of cars at The 57's window around dinner time every evening. Amy keeps the prices relatively low for the city, where a bowl of soup can cost $20 due to high shipping costs, and keeps track of which families may need help keeping everyone fed. "I have to adjust, because some families have seven children and no work," she said. "So we just add some extra rice so more of them can eat."
Today, Amy splits her time between the business and her full-time job in the billing department of the local hospital. She gets to the restaurant at 5:30 a.m. each morning, cooks until 9:45 a.m. and then treks to the hospital to clock in a full eight-hour workday. Her employees, many of whom are her relatives, manage the place until 7 p.m., when she returns to help clean up. She says she sleeps about five hours each night. "I don't want to be back in the house and lying down or something like that," she said.
The 57 also offers delivery to the remote villages of the North Slope that are inaccessible by car for much of the year. People there order trays of pancit and adobo by air freight. On a recent visit to the shop, I met an elderly Iñupiat couple named Joe and Deb Segevan from the village of Wainwright, a frequent destination for Amy's catering trays. "The spring rolls are my favorite," Deb told me.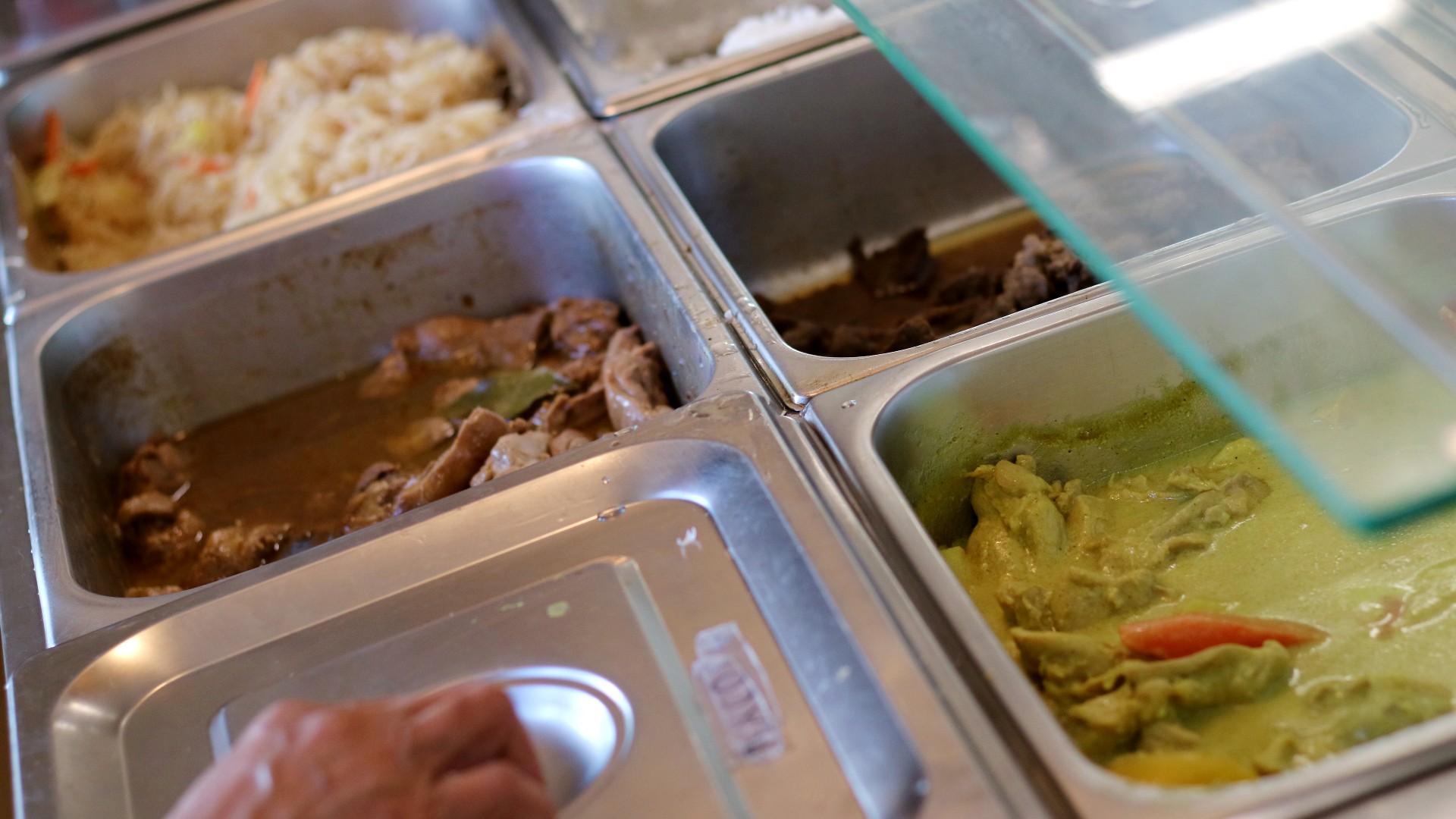 Filipino and other Asian cuisines are nothing new in Utqiagvik; they're woven into the tapestry of modern Iñupiat life. About 10 percent of the city's population is Asian, nearly double the national average. Most are Filipino, but there are also several Korean and Thai families who have been part of the community for more than three decades. A local Korean and Chinese restaurant, Sam and Lee's, makes a spicy-sweet fresh kimchi that locals love to eat with muktuk and mikigaq (whale meat and blubber fermented in blood). Many of the taxi drivers are Thai, and Iñupiat fishermen hire them to pick up their catch and transform it into tom kha pla (coconut soup) and pla pao (lemongrass-stuffed grilled fish).
Amy has also become an intrinsic part of Utqiagvik. She's well known for her twists on Iñupiat ingredients and Filipino flavors: At a recent November whaling festival, her whale-stuffed spring rolls won first place in the city-wide cooking contest. She also makes a version of mango float with the hardtack the Iñupiat call qaqqulaaq (meaning Sailor Boy, a brand once routinely stocked on barges and freight planes).
"You have to be creative, or else you cannot win," Amy laughed, and served me another helping of adobo.
A version of this article appeared at ABS-CBN News. 
The Global Carinderia is an independently funded project. If you value this work, please consider making a donation.