Sisig in São Paulo
On a muggy summer afternoon in January, I wandered the side streets of São Paulo's Chinatown looking for a party I'd been invited to the previous day. Impromptu party invitations are not uncommon in Brazil's most populous city, but this one was unique. After a few wrong turns, led astray by signs for beef noodle soup and dumplings, I found the red awning of Filipinas Restaurante Oriental — the only Filipino restaurant in the sprawling megalopolis.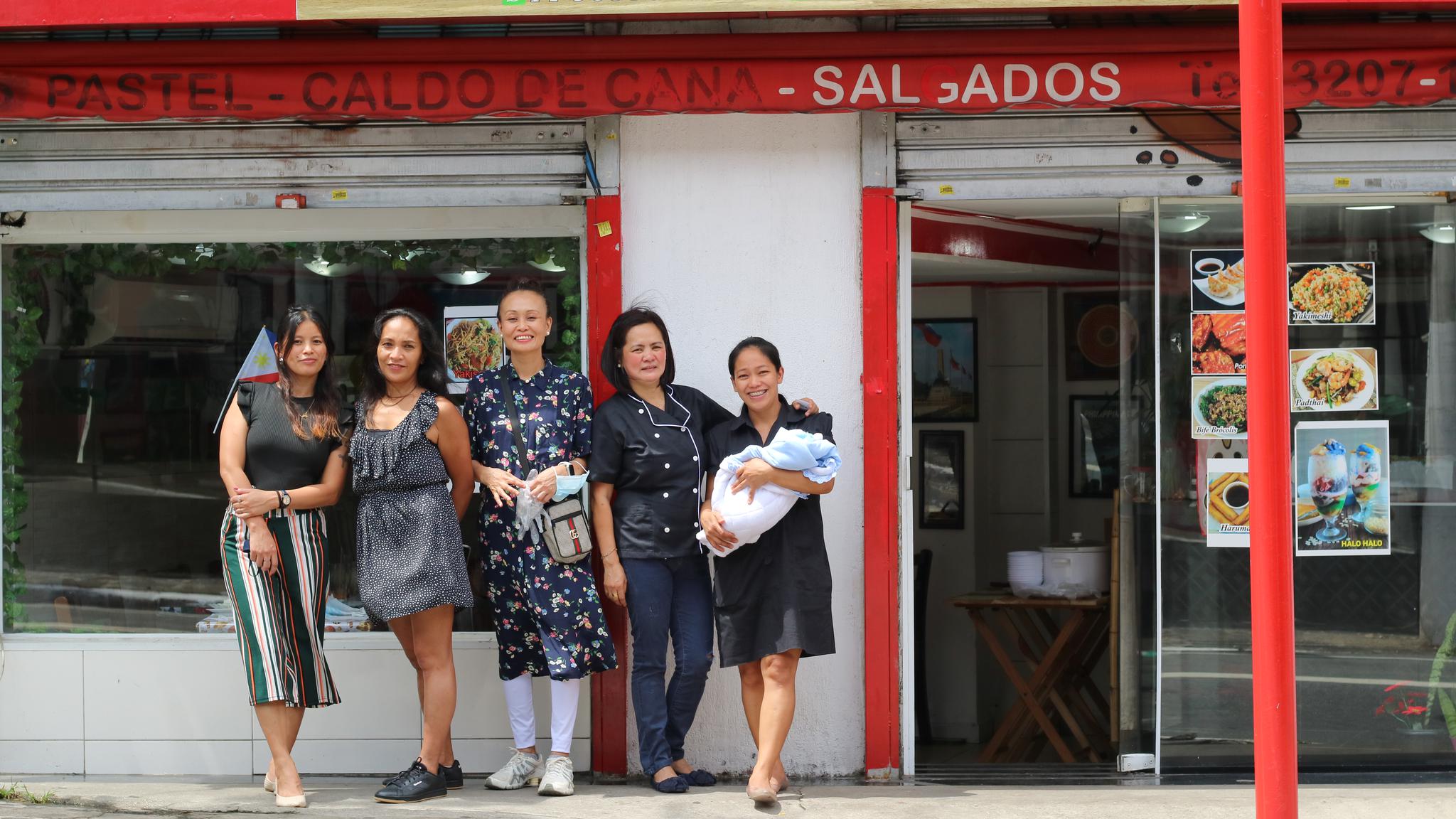 Brazil is a kaleidoscopically diverse place, with syncretized influences from Indigenous groups, enslaved people, and nearly 500 years of immigration, but Filipino food and culture have yet to gain much traction. There are about 30,000 Filipinos living in the country, out of a population of 212.6 million, according to the Center for Population Studies at the State University of Campinas. Overseas Filipino workers in Brazil, many of whom are caretakers and domestic employees, sent remittances amounting to over $1.1 million in 2021. But Brazil's minimum wage is not much higher than the Philippines' (about $240 per month, compared to the Philippines' 570 PHP, or $10.25, per day), so the country hasn't received the waves of economic migration seen in wealthier countries.
This afternoon dinner party was meant to be Filipino cuisine's Brazilian debut, a day for it to put on its best dress and show the country it's ready for attention. It was sponsored by Carolina Rafols, a Brazilian and Filipino American behavioral analyst living in California, who learned about the restaurant opening from a YouTube video and offered to foot the bill for an event that would help raise its profile in the city. I happened to arrive in São Paulo and contact the restaurant the day before the event, just in time to be invited.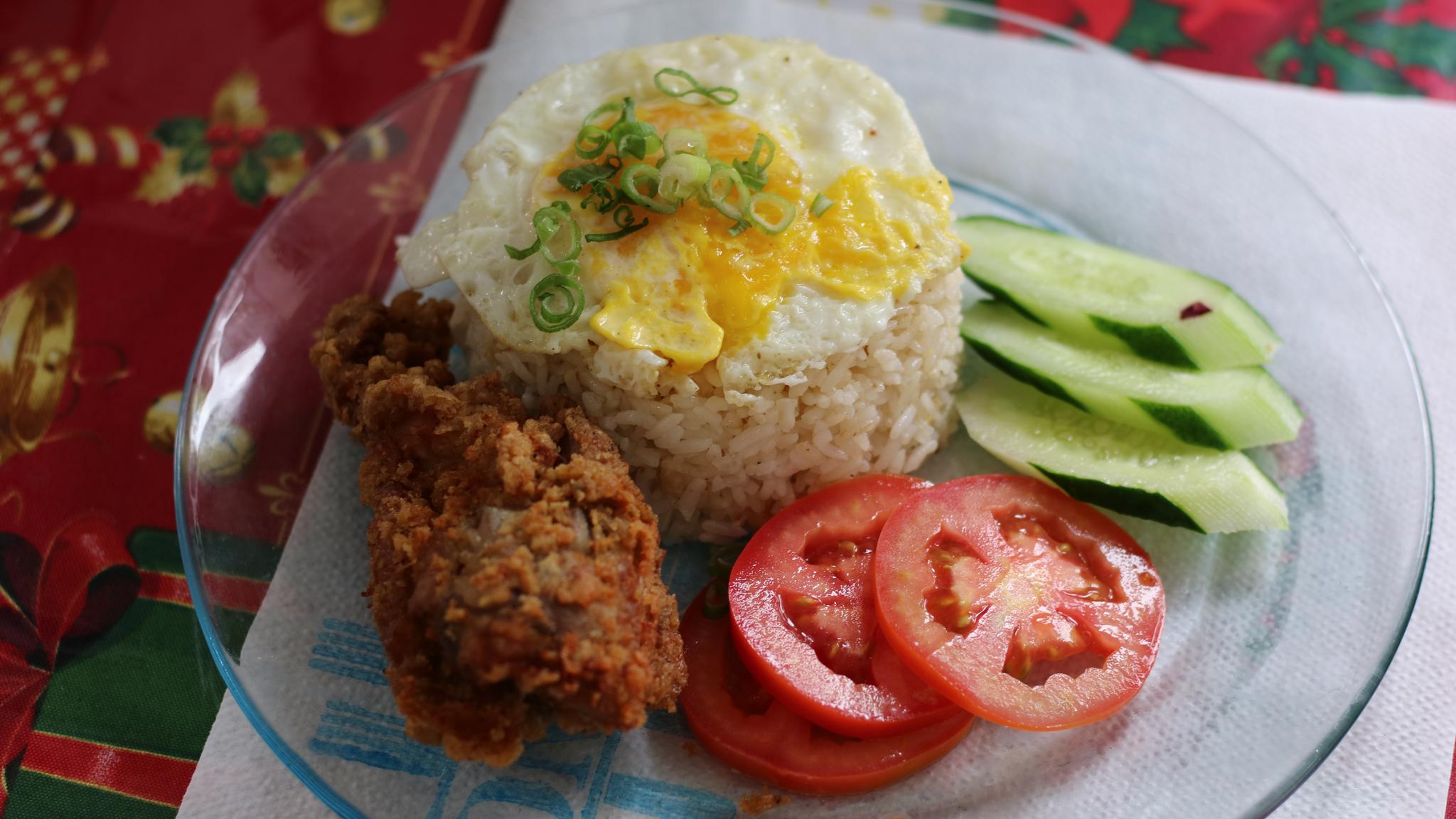 The restaurant seats a cozy dozen or so, and it was full to capacity when I arrived. The other guests were all Brazilian, dressed in crisp business casual as if for a power lunch. We sat expectantly under framed photographs of Filipino landmarks — the Chocolate Hills in Bohol, the white beaches of Boracay — and sniffed at the bouquet of searing meat and garlic coming from the kitchen, where chef and owner Connie Macapia labored with a phalanx of female assistants. I was the only guest with any familiarity with Filipino food, and the others seemed to have some of the trepidation that comes before the first big drop on a roller coaster. Then it began.
In less than two hours, we were served a full day's worth of meals. Breakfast was chicksilog, with a deep-gold drumstick, a sunny egg, and a full cup of sinangag on each plate. This was pure comfort food for the other guests, familiar down to the garlic in the rice; Brazilians like to fry a few minced cloves in the pot before they add the raw grains. They demolished their plates, visibly relaxing.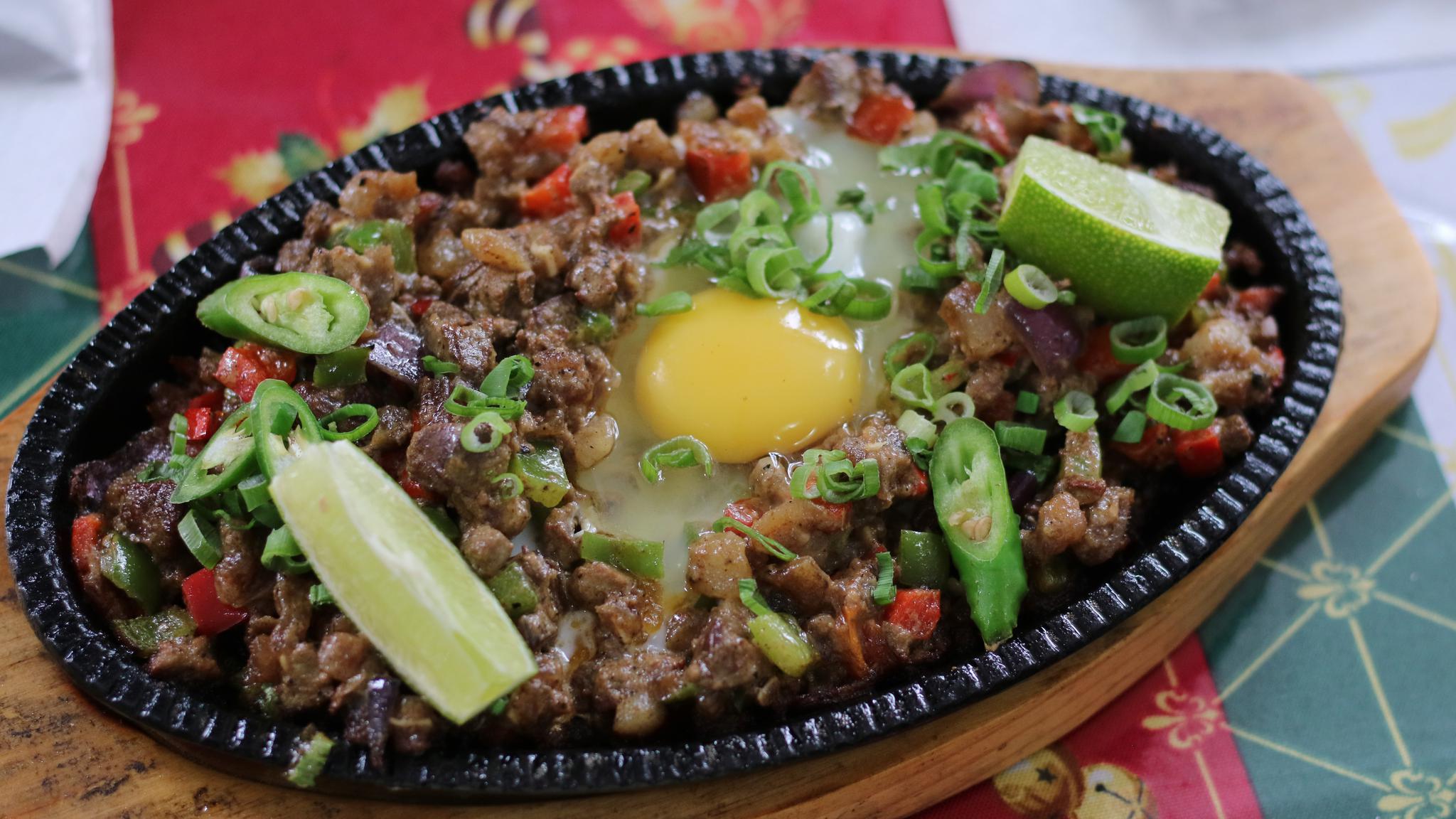 As soon as the bones were bare I heard the unmistakable call of sisig on sizzling plates — one for each guest again, topped with more eggs, paired with more rice. I showed them how to stir the still-translucent whites so they bound the meat with the onions and peppers, cutting through the fat with a fresh squeeze of lime. This stood for lunch, or maybe meryenda; I was losing track of time, place, and the boundaries of my body as I continued to fill it with food.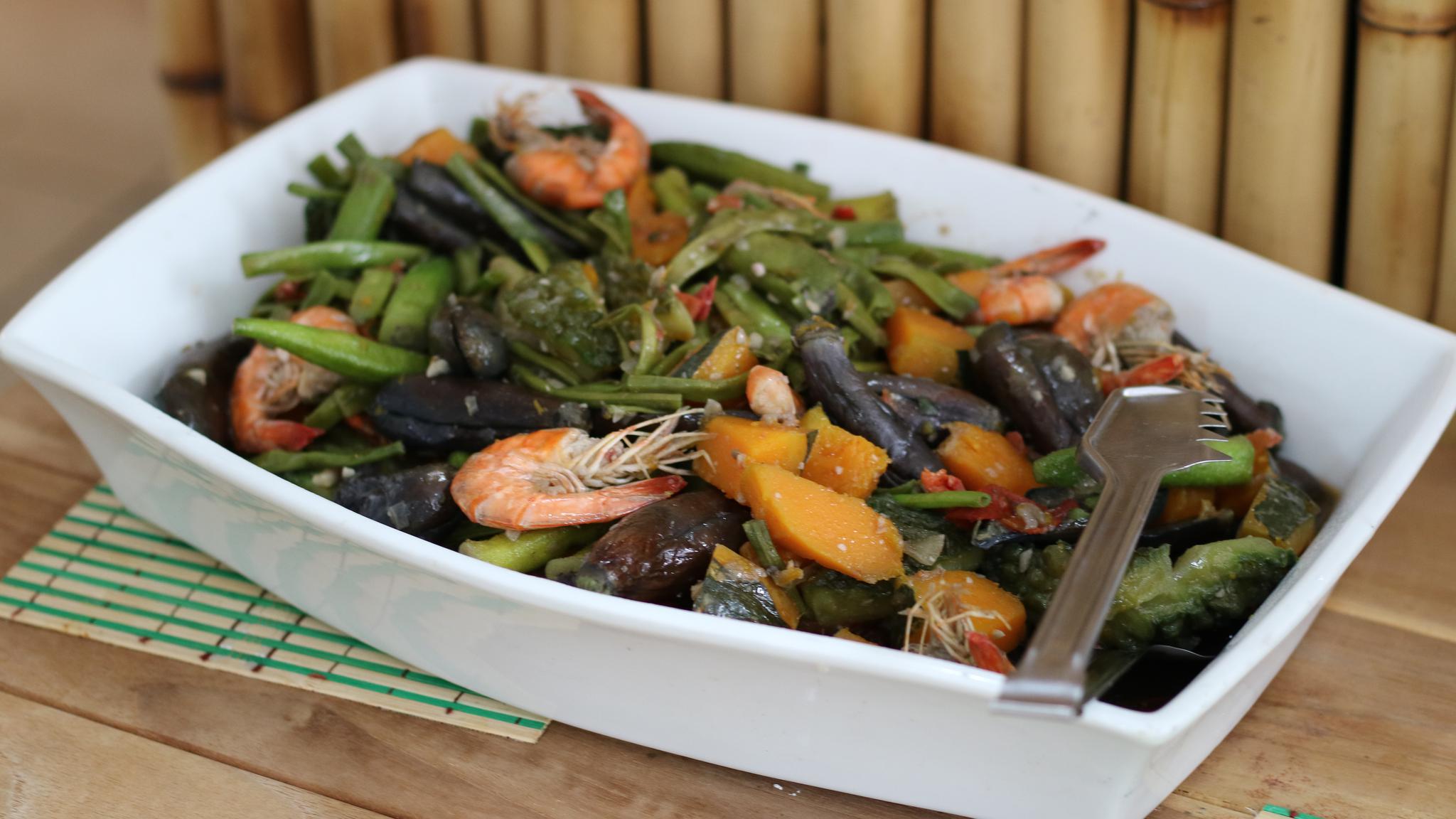 There was still dinner to contend with, sinigang and pinakbet served birthday party-style from crock pots on the last available table. These dishes showed one of the benefits of cooking Filipino food in another tropical country. The okra, eggplant, bitter melon and calabaza were as bright and flavorful as they are in the Philippines, cooked to that elusive point between crunch and dissolution that you can find at the best carinderias. I filled my plate with purple and green seconds and thirds.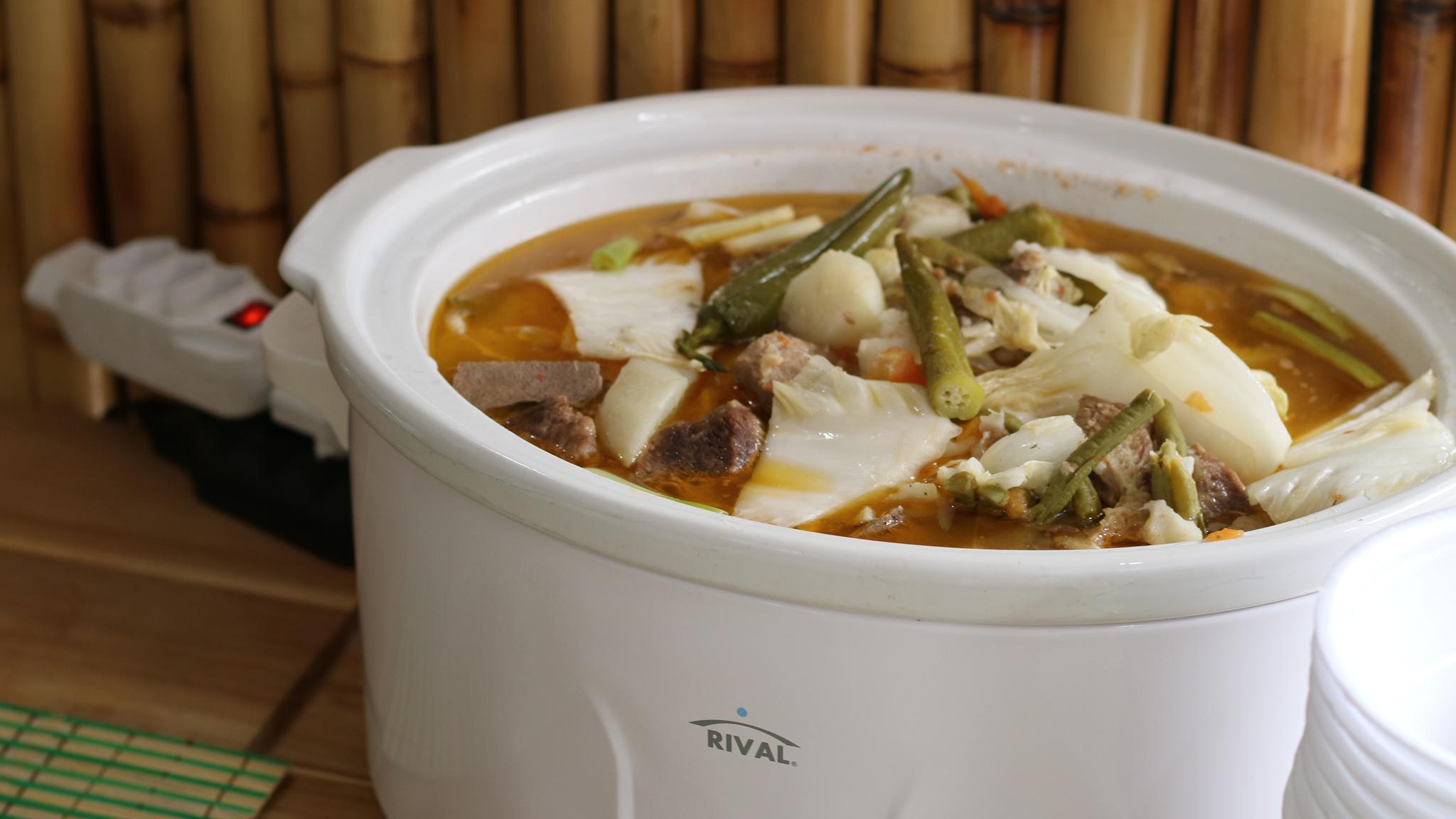 Dazed and sated, my skin beginning to smell of garlic and patis, I found myself face to face with the technicolor striations of halo halo. "I think this could become really popular in Brazil," said Anne Lee, a friend of Connie's, as she set it on my table. It's true that a sweet tooth might be as intrinsic to the Brazilian national identity as football and samba, and halo halo is structurally similar to the fruit-topped acai bowls that you can buy on every corner of the city.
But the Brazilians were perplexed by the sweet beans, preferring the other dessert option: buko pie that another of Connie's friends and assistants, Haidy Guina-at Dulnuan, sells through her business D'Original. Meanwhile, I inhaled the halo halo, from the homemade flan on top to the last pink tapioca pearl, suddenly refreshed.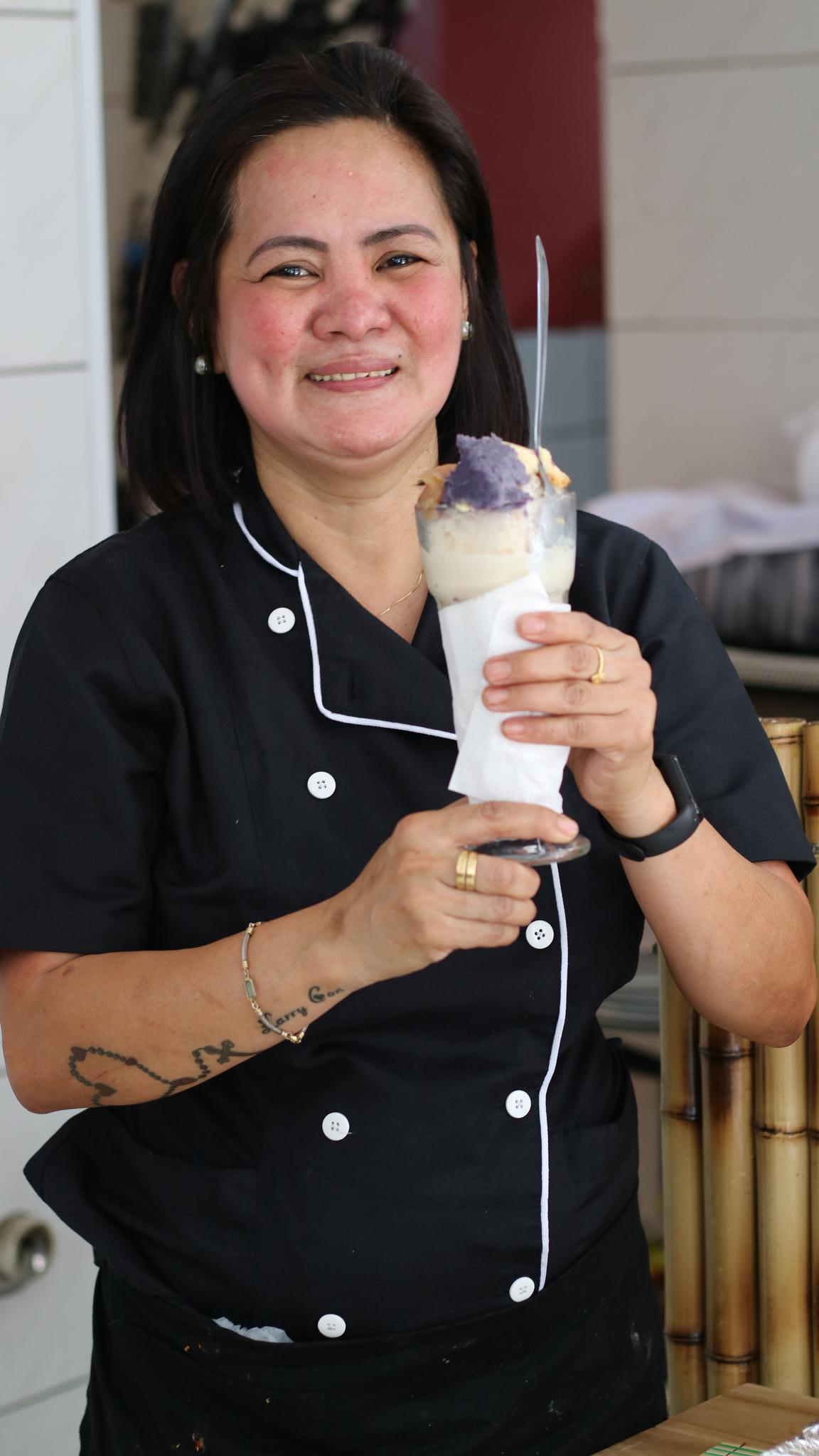 When the meal was over, our sleeves rolled and belts loosened, Connie finally emerged from the kitchen. Her helpers applauded. "Doesn't she look beautiful?" said Annie, and she did, with cheeks rosy from the heat but not a hair out of place. She was clearly in charge in her double-breasted chef's jacket, though she'd then been a restaurateur for less than a year.
After earning her hotel and restaurant management degree in the Philippines, Connie worked as a cook in various restaurants and private homes around Asia. In 2009, she came to São Paulo with a private employer who had hired her in Macau. She saved up enough to start her own business in early 2020, but it closed within five months because of the pandemic. Undeterred, she looked for a smaller location and reopened in Chinatown in October 2021.
Like many Filipino restaurants in regions unfamiliar with the cuisine, the first draft of Filipinas Restaurante Oriental also served Thai dishes like pad thai and stoplight-colored curries. This time, Connie is making no compromises. She even stopped calling her pancit canton "yakisoba," a more familiar dish in a city with a long history of Japanese migration. "We need to have them accept that here, it's pancit canton," she said firmly.
And Paulistanos seem poised to accept Filipino food. Most of the city's favorite dishes have immigrant origins, like esfihas (pizza-like flatbreads) from Lebanon, sushi hand rolls from Japan, and stroganoff from Russia; there's no reason why Filipino food won't be equally embraced. Connie said the restaurant was already drawing crowds of locals on the weekends. "They want sisig, adobo, sinigang; you know, Filipino food," she said. "They want to try it."
My fellow party guests certainly did. "We're going to bring some friends here soon," one man promised before he left. "It's quite different food, but it's really good."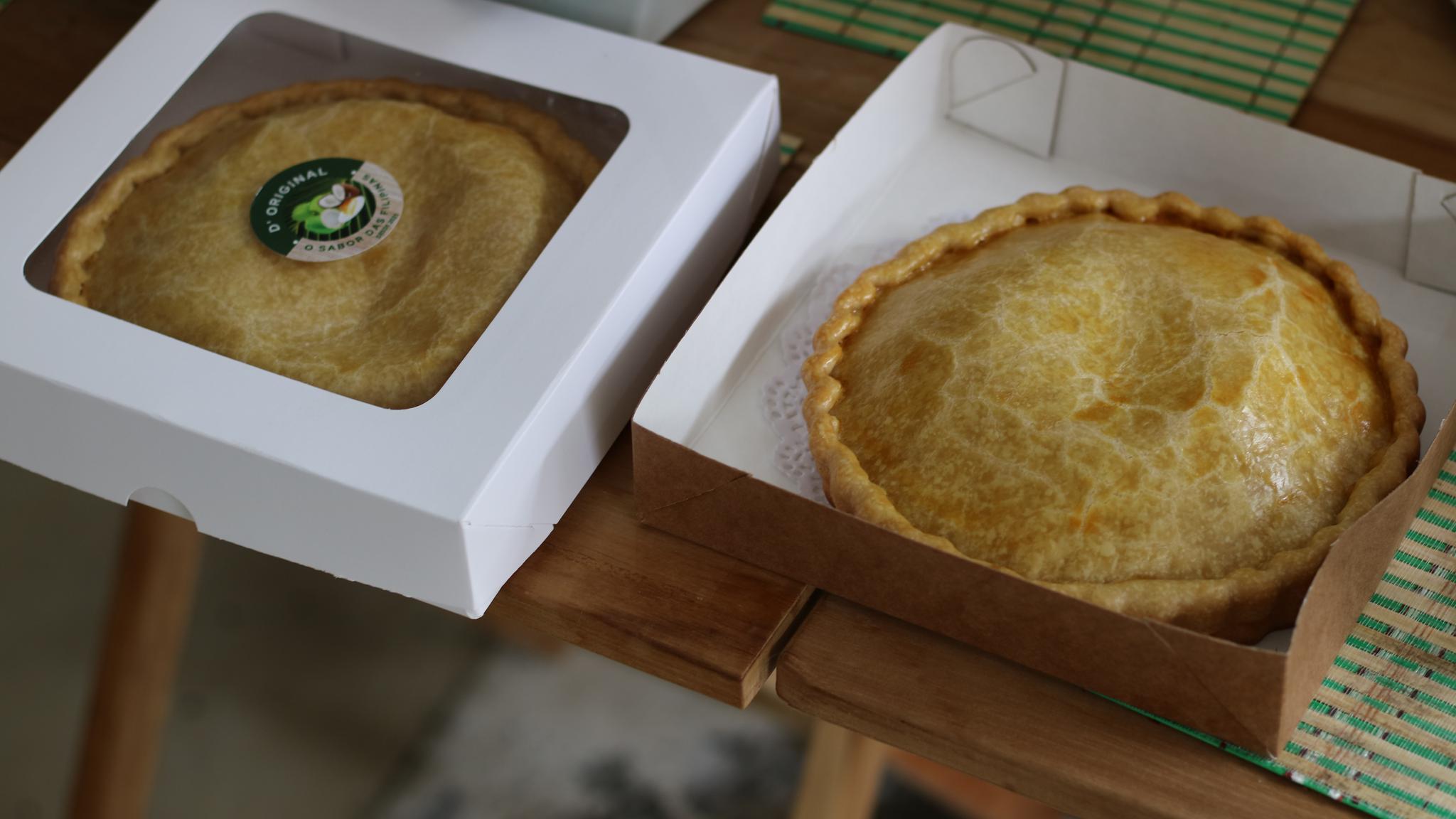 Filipinas Restaurante Oriental is located at Rua Barão de Iguape, 25, Liberdade, São Paulo.
+55 11 96220-3011
A version of this article appeared in ABS-CBN News. 

Add a comment