"Reputation Is Defined During Tough Times" (Plaridel Award Winner)
How Filipino Food Businesses Around the World Are Handling the Coronavirus



The coronavirus pandemic is a rapidly fluctuating crisis, and any coverage can only function as a snapshot in time. This article will inevitably be out of date within days of publication. Please visit the businesses' websites or social media platforms to determine their current status.


One month ago, while global coronavirus cases continued their exponential climb, it was business as usual for most Filipino restaurateurs in Europe. In Milan, a lechon specialist rushed to complete an 1800 square meter extension in time for a June debut party. A freshly-renovated restaurant nestled in the shadow of the Vatican bought ingredients to serve 400 reserved guests for a string of events. A Budapest coffee shop owner, scenting trouble, ordered a special shipment of 300 kilos of barako and arabica beans from his plots in Luzon. And I planned a roster of visits to continue my series on the food of the Filipino diaspora.
But by the third week of March, the world found itself in the tightening grip of a pandemic unparalleled by anything in recent history. While governments order closures and crack down on unnecessary movement in an effort to slow the spread of the disease, business owners in all sectors are scrambling to adapt to a turbulent present and an unclear economic future. Here are five stories of perseverance from Filipino restaurateurs in Italy, the UK, Iceland and Hungary.
Neighborhood Restaurant — Rome, Italy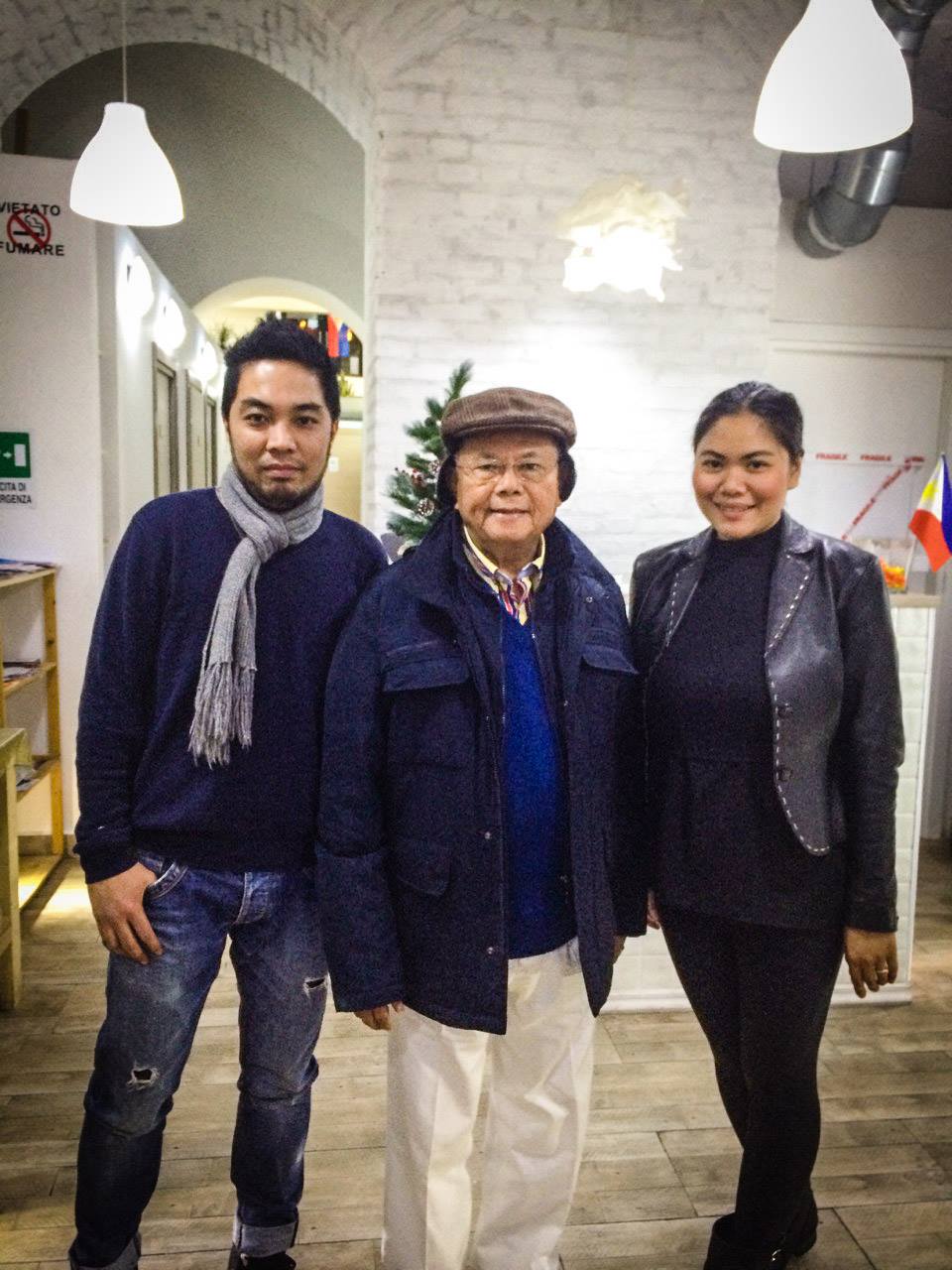 Just outside the walls of the Holy See in Rome, this five-year-old restaurant (featured on an episode of the Eater series "Dining on a Dime" with Lucas Peterson) serves a steady stream of clergy and other Vatican workers. This is prime — and expensive — real estate, but co-owner Claire Datu wants Filipinos to have "the best location." "We are always in the suburbs, eating in the park and everything," she says. "So even if we have a lot of bills to pay, whatever."
There were even more bills to pay than usual when Neighborhood shuttered on March 12, one day after Italian prime minister Giuseppe Conte ordered the closure of all restaurants, bars, shops and other "non-essential" businesses. In anticipation of a new Jollibee opening blocks away, Claire and her husband closed for renovations in January and took a vacation to the Philippines. The freshly-renovated restaurant had been open for little more than two weeks before the decree came in.
"But since then the government is arranging some help for everyone," says Claire, who moved to Italy with her family when she was 12 years old. "Italy is very rich. We pay high taxes here, so the government can really afford to say don't pay the bills." (On March 18, Italy signed a $28 billion economic survival plan that gives shop owners tax credits to cover 60 percent of this month's commercial rent. Residential rent is not mentioned in the plan.)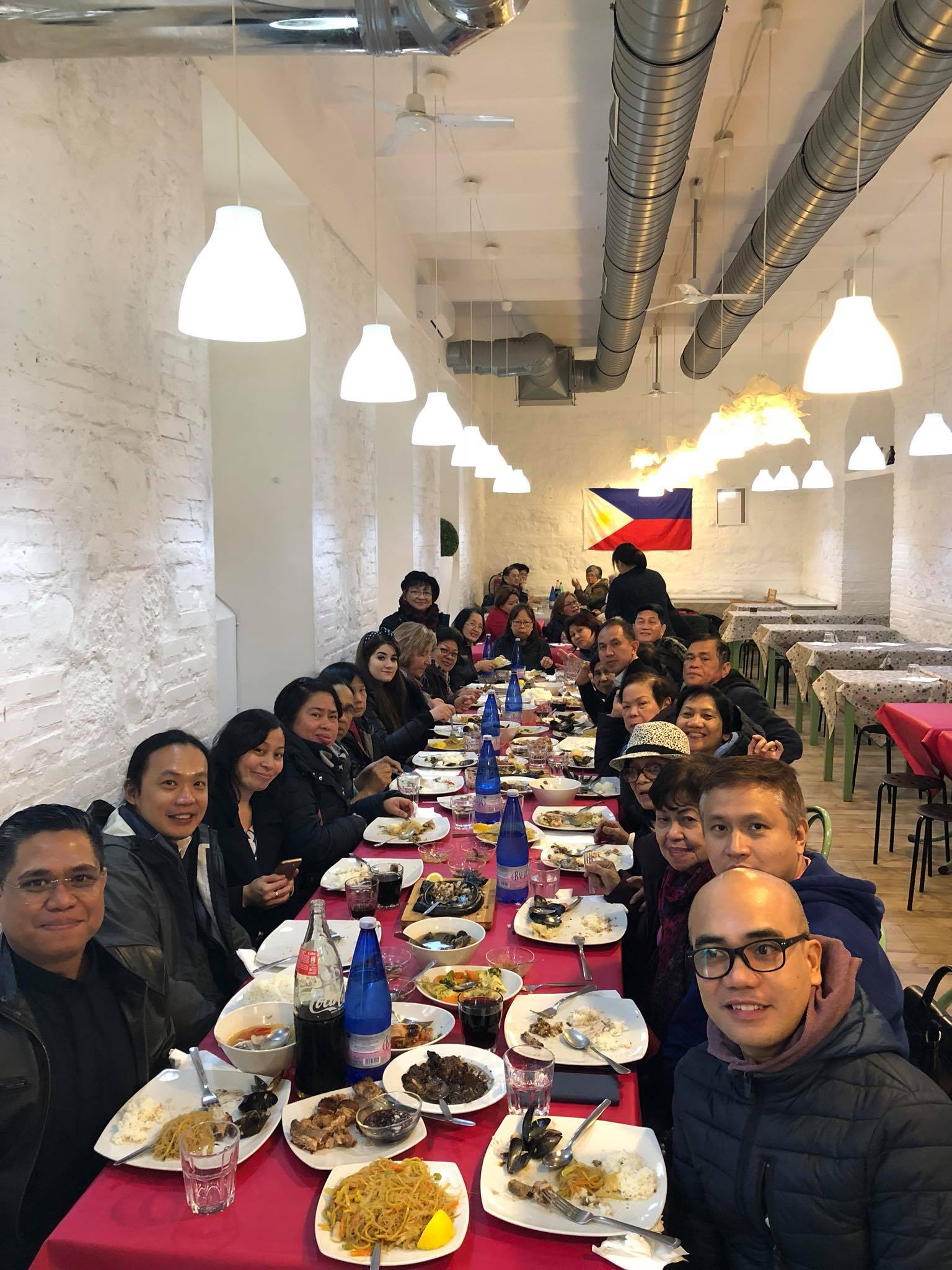 Claire is doing her best to look for small positives, such as extra time with her husband and their three-year-old daughter. "When we are operating, we don't even have time to say hi," she says. "I see (my daughter) for one hour a day." She is also enjoying the leftovers from the restaurant. "Our Bicol Express (pork in coconut sauce) is so good! I've sold it for five years and I didn't even taste it," she says.
At times, shreds of panic break through the positivity. "Everyone is psychologically afraid," she says. "But people are really doing a good job … After this, we'll work and pay everything, I'm sure."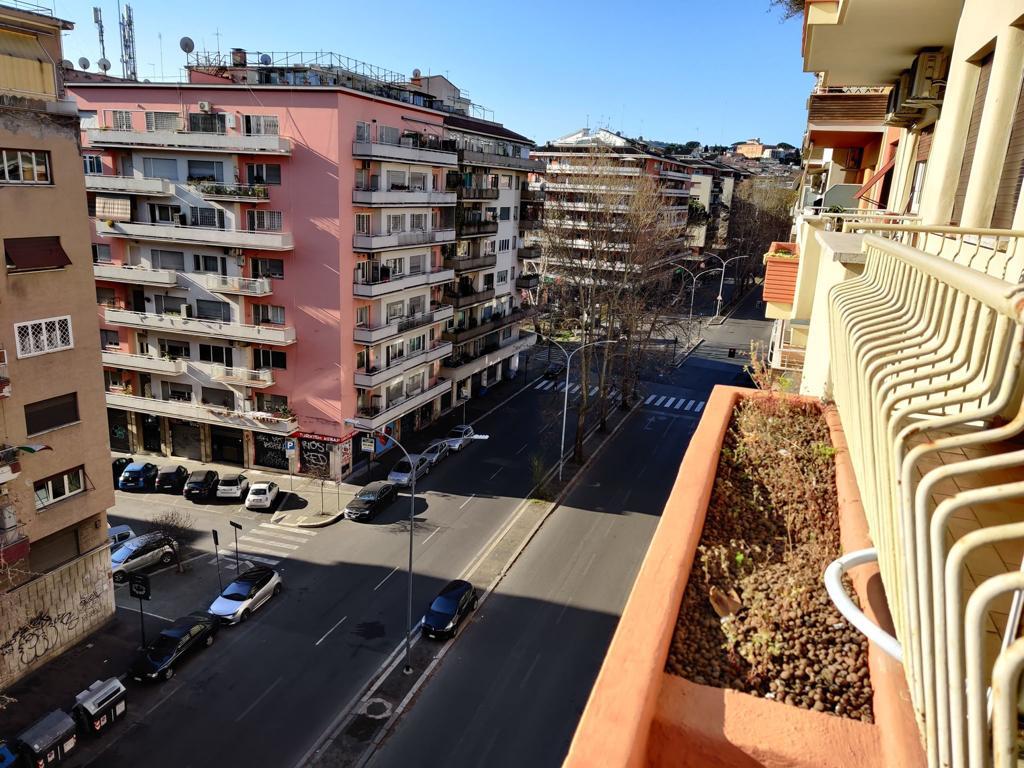 Neighborhood Restaurant is located at Via Germanico, 170a, 00192 Roma RM, Italy.
https://www.facebook.com/NeighborhoodRestaurantRome
+39 06 323 3563
The restaurant is receiving donations to recoup their losses at https://www.paypal.com/paypalme2/neighborhoodrome.
Nilda's Lechon — Milan, Italy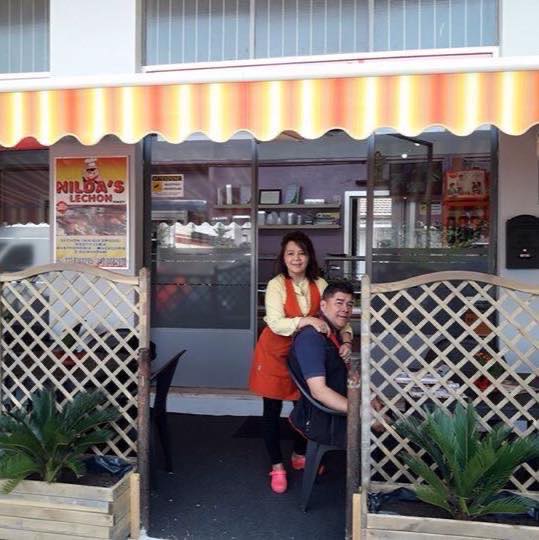 Open since 2016, Nilda's bills itself as the only lechon purveyor in northern Italy. Co-owner Adrian Dela Cruz, who shares ownership with his parents Nilda and Andy, says his customers drive from as far as Rome, Florence and Venice to secure their charcoal-roasted pigs — before travel in and out of the northern region was banned.
Milan, near the Swiss border, has been locked down longer than the country as a whole. On March 7, the government placed a travel ban on the northern region, restricting all movement in and out except for family or work emergencies. But by then the virus had already reached further south.
Nilda's chose to close a day before the decree. "It was for the safety of me and our family and our workers, but also for our customers," Adrian says. "We wanted to avoid getting in contact with this virus." Business had been brisk before the closure, but Nilda's customers — 90 percent of whom are Filipino, Adrian estimates — were getting anxious. He says that the Filipino community in Italy was affected by a distrust of Asians in general as the virus began to spread from China.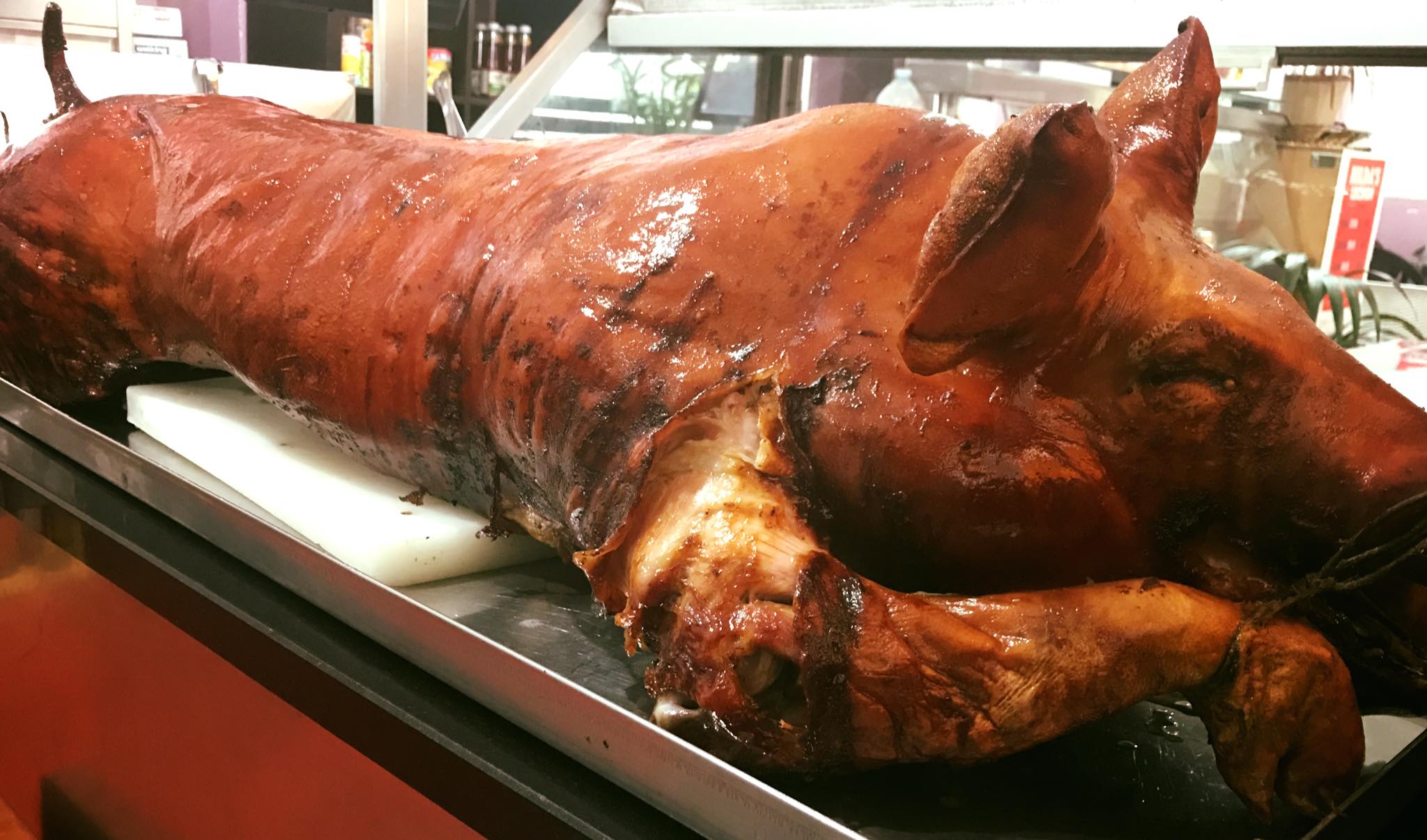 "In the first days, when the coronavirus started to scare people, there was … weird and racist behavior against Asians," says Adrian, who moved to Italy with his family when he was 9 years old. "Many videos were posted on Facebook and on the news where Filipino people were insulted by Italians for no reason. And this shocked the Filipino community a little bit, because in all of the years that I'm here, I never saw such behavior from Italians against us."
By the middle of March, the racist sentiment against Asians seemed to have been subsumed into more fundamental worries in Milan. "There used to be a lot of people walking around, and cars coming and going, but these days it's practically empty," Adrian says. "It's very rare to see cars, apart from some ambulances passing." Even pedestrians are sometimes stopped by the police, unless they have a reason to leave their homes, such as a dog to walk. (Adrian is grateful for his own.)
"I hope that they can find a solution to this virus so that we and everyone can get back to normality, to a normal life," he says. "It is still going to take some time, I think."
Nilda's Lechon is located at Via Palmanova, 60, 20132 Milano MI, Italy.
+39 327 874 0295
https://www.facebook.com/NildasLechonMilano
Romulo Café — London, UK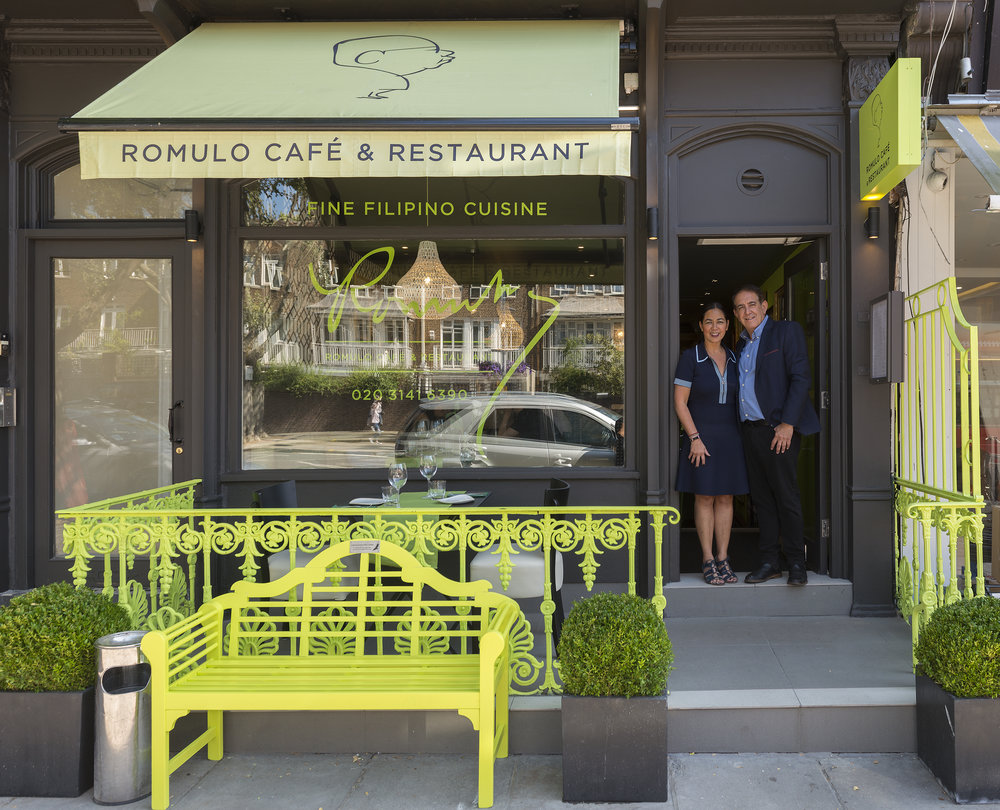 Romulo Café, a fine-dining restaurant on London's Kensington High Street, rode a wave of success into 2020. The restaurant, named after the prominent diplomat Carlos P. Romulo, is among a handful of recent openings credited with introducing Filipino cuisine to the London mainstream. In 2019, it received Restaurant of the Year from the Asian Catering Federation and Best Restaurant in Kensington from the borough's Chamber of Commerce.
Even as Chinese restaurants in London began to suffer from the stigma associated with the virus, Romulo's continued to draw customers. "In fact, we had initially noticed an increase in Asian guests who were avoiding places like Chinatown but were still looking to dine in restaurants offering Asian cuisine," says co-owner Rowena Romulo, granddaughter of Carlos P. Romulo.
Traffic began to slow at the beginning of March, with a 30 percent reduction in covers, and entered a freefall when the prime minister called for UK residents to avoid restaurants, bars and pubs on March 9. As of March 20, no closures have been ordered, but Rowena says business is the lowest she has ever seen it.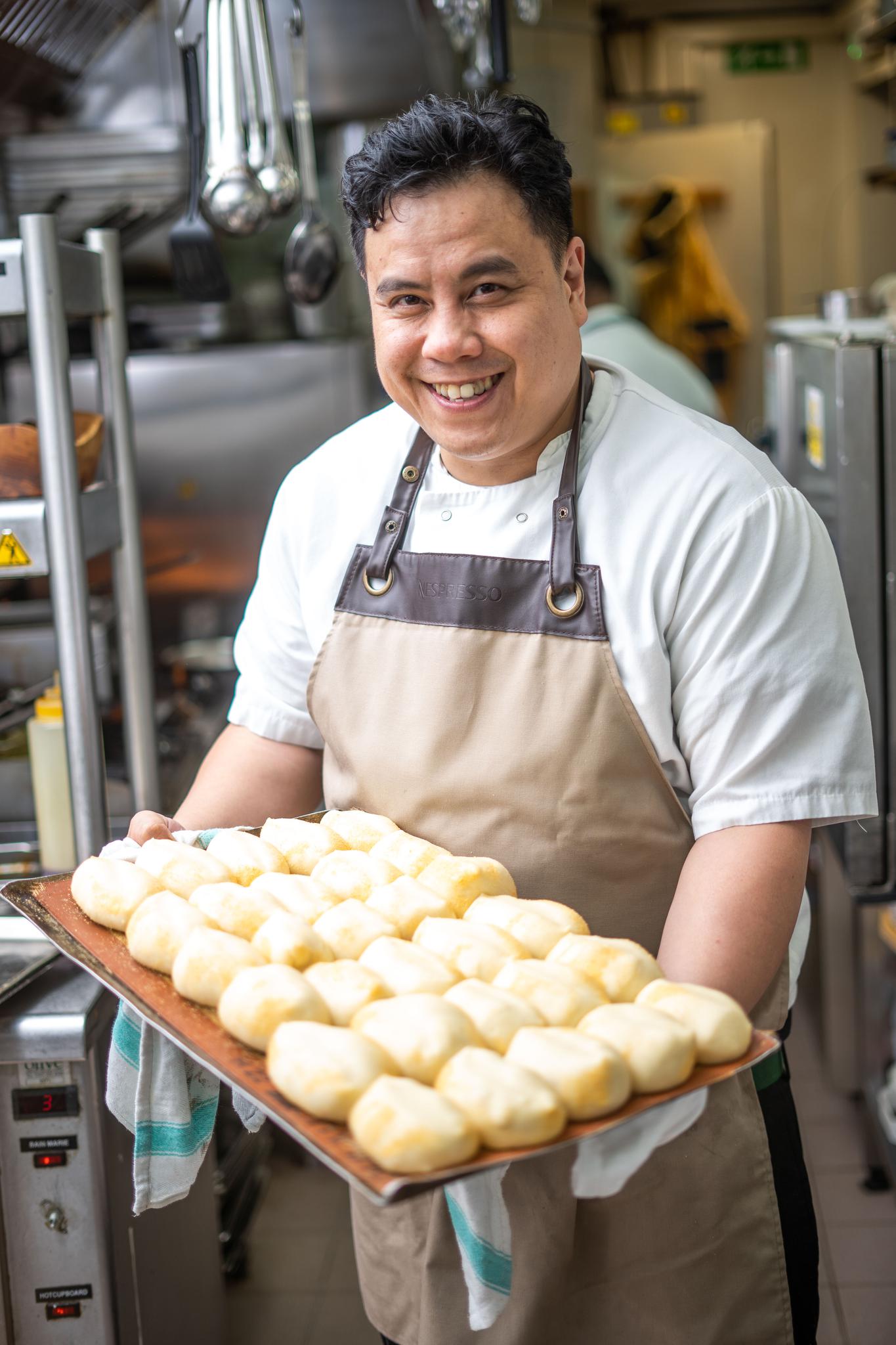 Regular customers, though, have been supportive. "Some have offered to purchase gift vouchers and others help with free advertising or promotions on their Instagram accounts or blogs," Rowena says. They're spreading word of the efforts she has put in place to pivot to takeaway after closing for dine-in on March 20: free delivery within one mile for orders over £50; kerbside pickup (curbside, for non-Brits); and a dozen of Romulo's famous pandesal (rolls) with any two dishes.
"They say that reputation is defined during tough times, so we are thinking about how we communicate with our guests about doing things to support and add value to our customers," says Rowena, a former banker who moved to London for JP Morgan in 2009. "(We're) utilising our organizational resources and time to get some things done that normal busy hours do not allow for, with the ambition to merge stronger from the crisis when it is over."
Romulo Café is located at 343 Kensington High St, Kensington, London W8 6NW, United Kingdom.
+44 20 3141 6390
Pinoy Taste Reykjavík — Reykjavík, Iceland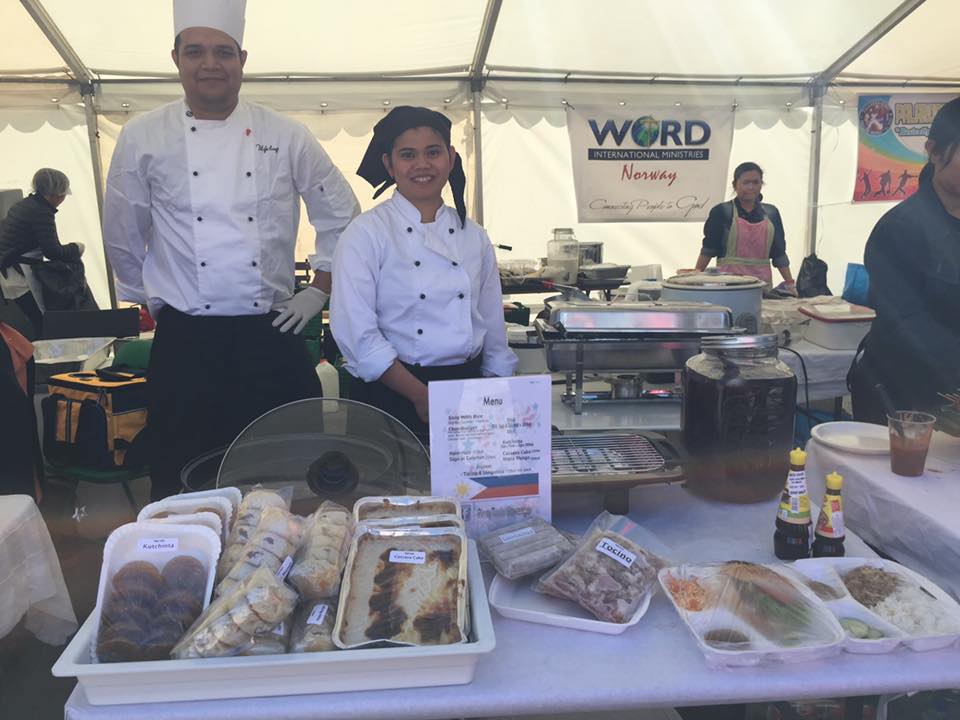 Pinoy Taste Reykjavík will take little effort to pivot to takeaway. Raquel Landayan and her husband Arie Bob Riesenbeck run the service out of their home, selling everything from Pampanga-style longganisa (sausage) to malunggay pandesal (rolls with dried morinaga) on their Facebook page.
But Raquel is still anxious. Iceland currently has the highest per-capita confirmed infection rate in Europe — 409 cases in a country of 360,000 as of March 20, or more than one percent — but has been reluctant to order any restrictions that would impact its tourism-dependent economy. Residents returning from abroad must enter a two-week quarantine, but visitors are still welcomed and exempt.
There are few customers at Reykjavík's Hilton Hotel, where Raquel works as a sushi chef, but no businesses have been ordered to close. Even the few restrictions that are in place are spottily enforced. One of Raquel's colleagues, whose young daughter is in quarantine, reported to work because she is not showing symptoms. "I'm going to expect that it will be a lot worse here in Iceland," says Raquel. "It's like Italy. Until now, they don't want to stop us from working."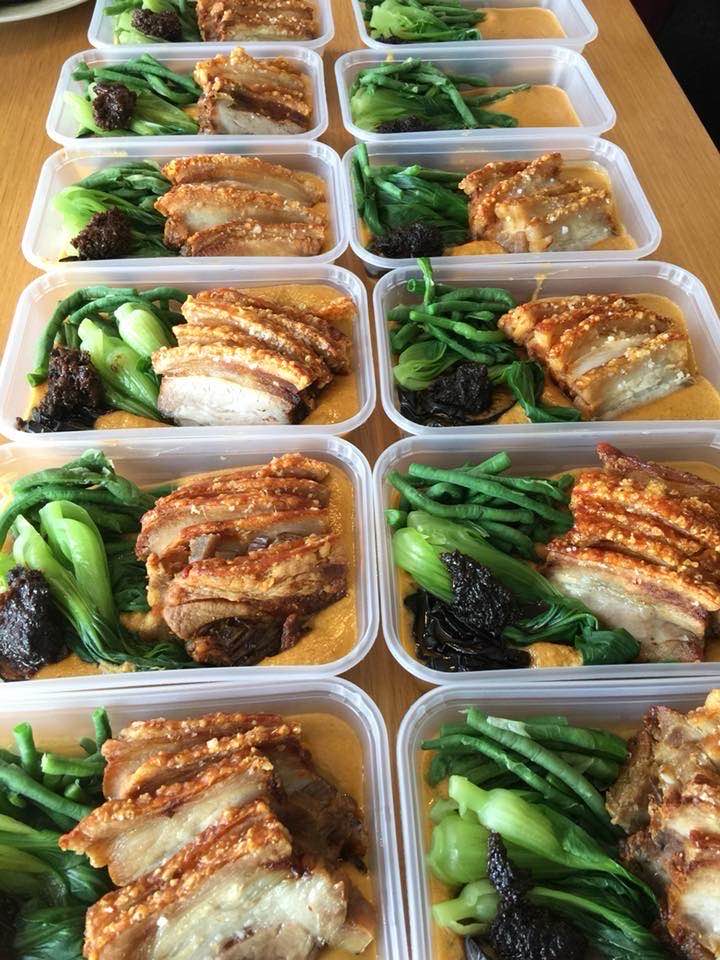 Raquel, who moved to Reykjavík from Lubao in 2006, says Icelanders are known for their stoic response to natural crises that recur on their volcanic island — eruptions, earthquakes, destructive winter weather — the difference being that these events are not preventable. "They are always relaxed, and then later when it's there, when the situation is really crazy, then they're going to get stressed," she says. "Now you have time to think about what we need to do, but they don't."
The schools are still open — on a staggered schedule, to prevent crowding — but Raquel has chosen to keep their two children home with her husband, who is conveniently on strike with other cooks, cleaning staff and kindergarten teachers from the Kópavogur school district. She is still receiving orders at Pinoy Taste Reykjavík, though several events she was booked to cater have been cancelled. "I'm just going to go to work and try to protect myself, and hope I'm not going to get it," she says.
Pinoy Taste Reykjavík is located at Austurberg 12, Reykjavík, Iceland.
https://www.facebook.com/pinoytastereykjavik
Barako Kávéház — Budapest, Hungary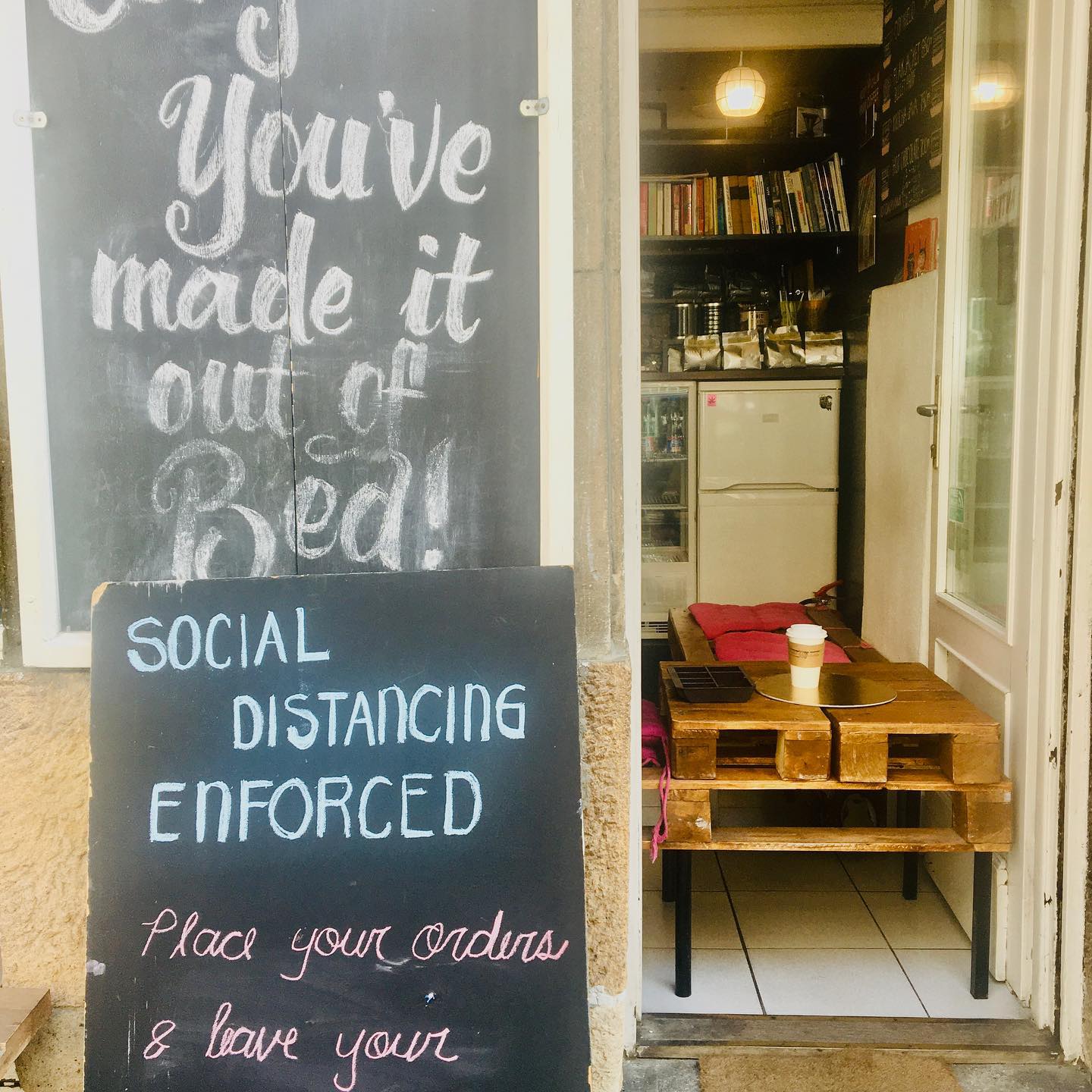 Barako Kávéház is a third-wave coffee house supplied exclusively by seven acres of organically-farmed liberica (a.k.a. barako) and arabica plots around Baguio and Batangas. Co-owner Ryan Andres is related to the family behind Kape Umali, the 72-year-old company that once grew most of Luzon's coffee beans, and brands his beans with their name.
Ryan, who moved to Hungary with his wife Luleyn and their daughter in 2014, is currently pivoting to selling Kape Umali beans by courier service to make up for the drop in customers associated with the coronavirus. Anticipating a lockdown in the Philippines, he doubled his usual order for his last shipment and has enough beans to last four to six months. Bean sales now make up to 15 percent of his revenue, compared to 5 percent before the outbreak.
The remaining 85 percent still comes from walk-in customers, though the shop began limiting orders to takeaway on March 18. With 85 confirmed cases and 3 deaths as of March 20, the Hungarian government has ordered people displaying mild symptoms to stay in home quarantine, but most businesses remain open. "Hungary remains one of the few European countries with low cases, and I think it's going to stay that way," says Ryan.
Before the quarantine order, some companies in Budapest took it upon themselves to send employees home if they showed symptoms, including Flowserve, the multinational machinery supplier company where Ryan works after his coffee shop shift. Despite his objection, he is on mandatory home office through March because he had a cold earlier in the month. Every day, Ryan takes a selfie of himself at his work laptop in the coffee shop and sends it to his boss as a small protest.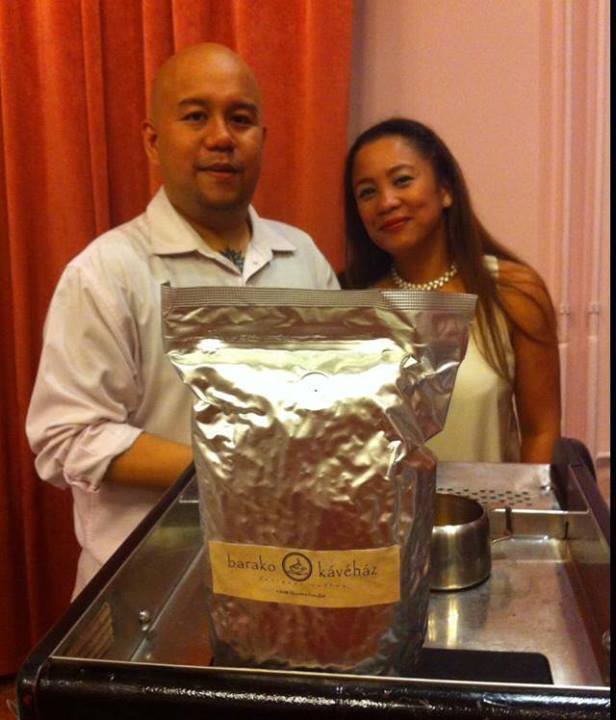 "I understand the need for concern, but I also think that a lot of people are overreacting," says Ryan. "And this overreaction is from the fact that there's a lot of misinformation happening online. People are getting their information online as opposed to getting it from their doctors directly. … Ignorance spreads faster than any virus, and that's what's currently happening."
But his concern goes out to Filipino restaurateurs in the worst-hit parts of the world. "From one Filipino to another, from one Filipino business owner to another: my thoughts and my prayers are with them," he says. "They will recover from this. We all will."
Barako Kávéház is located at Budapest, Török u. 3, 1023 Hungary.
+36 30 283 7065
https://www.facebook.com/BARAKOKAVEHAZ/
—
This article received a Plaridel Award for International Reporting from the Philippine American Press Club. A version of it appeared in Positively Filipino magazine and on ABS-CBN News.

The Global Carinderia is an independently-funded project. If you value this platform, please consider donating at https://www.gofundme.com/f/global-carinderia. 

Add a comment