Meet Three Filipina Chefs Leading Juneau's Food Scene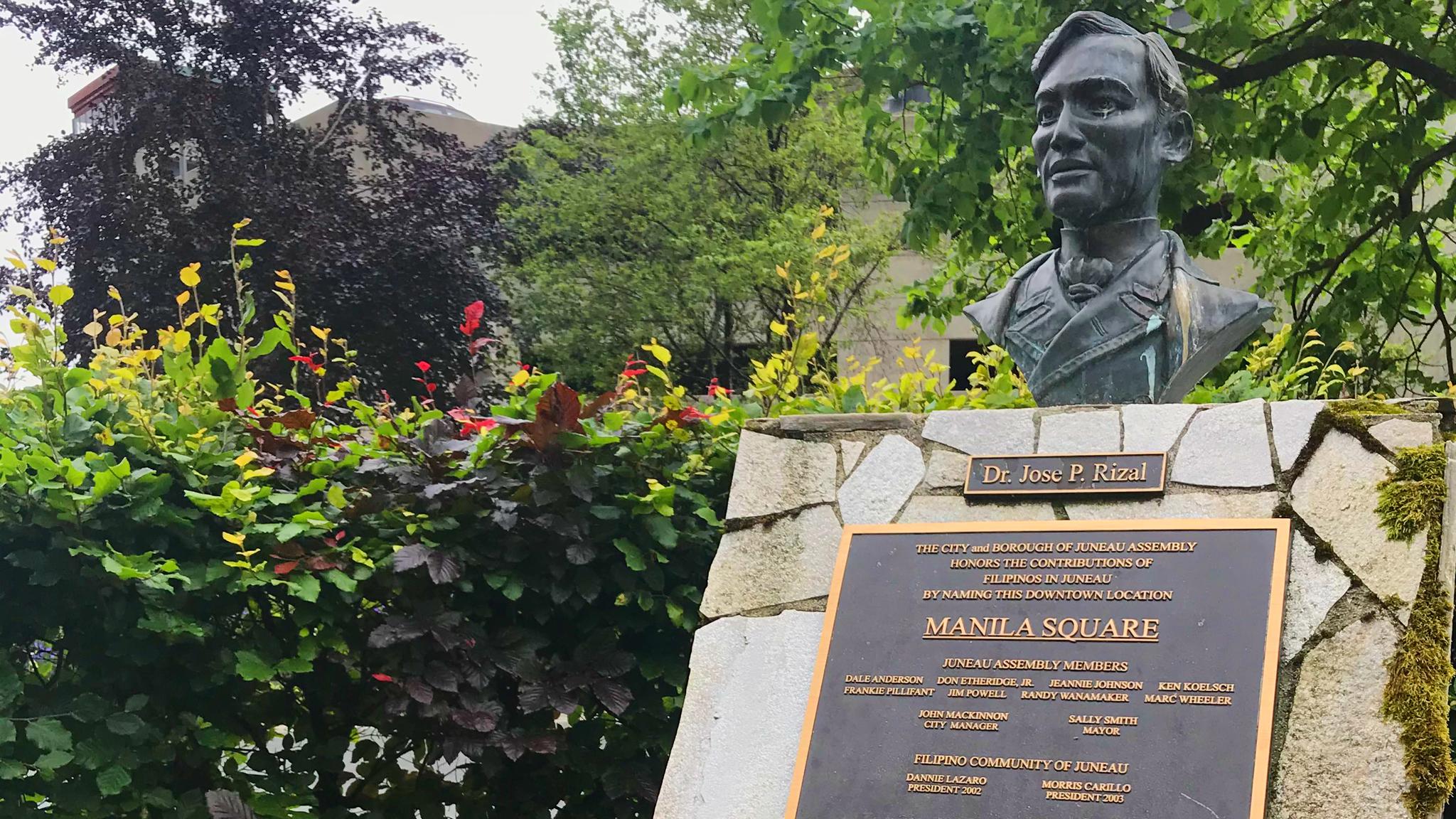 Juneau, a city of 30,000 in southeast Alaska, isn't just the capital of the 49th state; it's also home to its most vibrant restaurant scene. Thrillist called it "the best food city in Alaska" and one of America's best "small cities with world-class food scenes"; Vogue said it might be "America's most interesting food scene." There are more restaurants per capita here than New York and about as many as San Francisco, and many are excellent.
Juneau's geographic and political placement has something to do with this. Clustered between a glaciated mountain range and a puzzlelike maze of channels and inlets, the city is unusually close to wilderness and its bounty. The steady streams of state politicians form a reliable patron base for the city's most ambitious restaurants. At the helm of many of these restaurants are young, female, Filipino American chefs and owners — part of one of the oldest and most established Filipino communities in the United States.
Juneau's leading class of Filipina restaurateurs are rewriting the definition of authenticity. Their cooking echoes Alaskan childhoods, roots across America and the Philippines, and personal identities. And their food, of course, is rollickingly delicious. Here are three chefs you should meet if you ever find yourself in this corner of the world.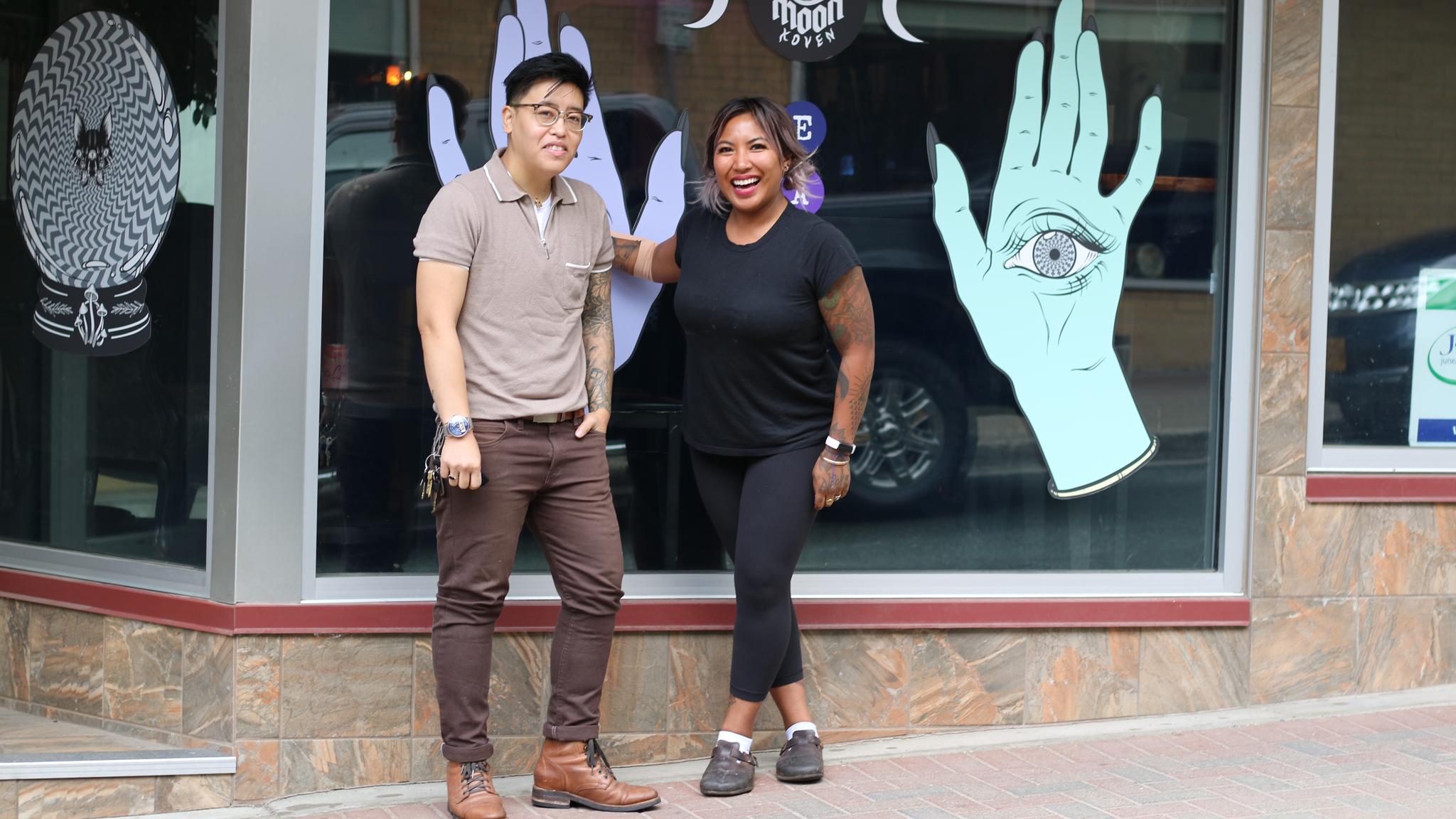 Aims Villanueva-Alf, chef and owner, Black Moon Koven
You'd be forgiven for walking past Black Moon Koven in downtown Juneau and assuming it's a tattoo parlor or a psychic shop. The tinted front window, emblazoned with two massive hamsa (hands with eyes on the palms) in lavender and mint green, beckons but doesn't give much away.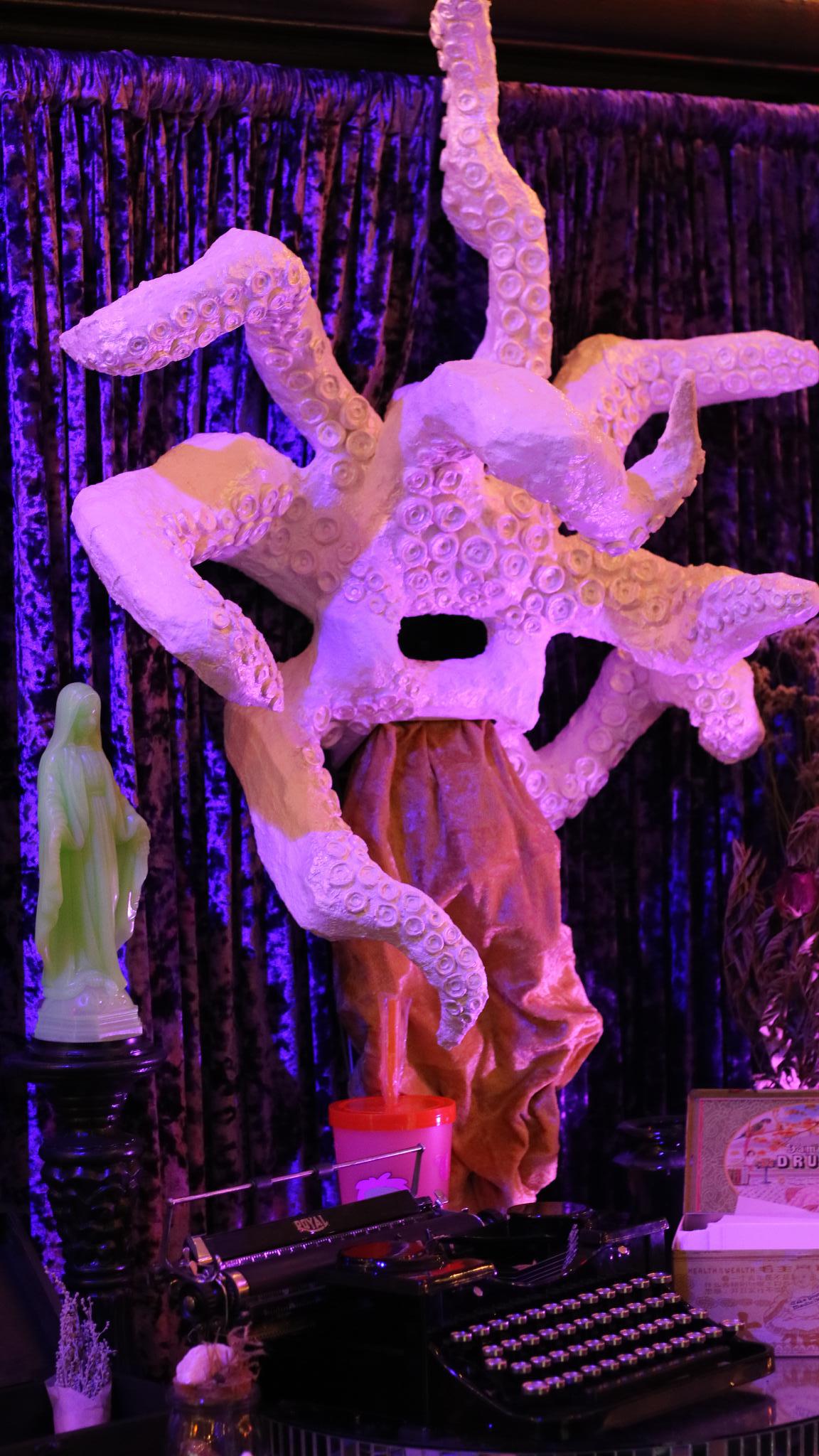 Walk inside and the obscurity intensifies. The walls are lubricious black, gleaming under pale pink mood lights, and hung all over with art and objects that seem pulled from a Victorian cabinet of curiosities. Here are reindeer antlers, spiderwebs woven from string, a botanical painting; there are crystals, the skulls of small animals, feathers shed by seabirds. In a corner grotto lined with crushed velvet, a plaster mass of tentacles looms over a vintage typewriter and a glow-in-the-dark Virgin Mary. You pass all this before you can make it to the counter to order.
"I wanted people to come in here and just be like, 'Where the f--- am I? What is this? What are they doing?'" said Aims Villanueva-Alf, 32, Black Moon Koven's chef and owner.
Born in Juneau to parents from the Philippines (her father was in the Coast Guard, her mother was a nurse), Villanueva-Alf worked in restaurants in the Pacific Northwest and Pennsylvania before returning to her hometown in her mid-20s. In 2015, she opened her first restaurant, GonZo, in Juneau's Auke Bay neighborhood with her husband Alex Alf. The brunch-focused spot quickly gained a reputation for its decadent waffles, but by the time the pandemic broke out, "I was just ready to break out of that shell, because I'm so multidimensional in the kitchen," said Villanueva-Alf. "And I was so sick of waffles!"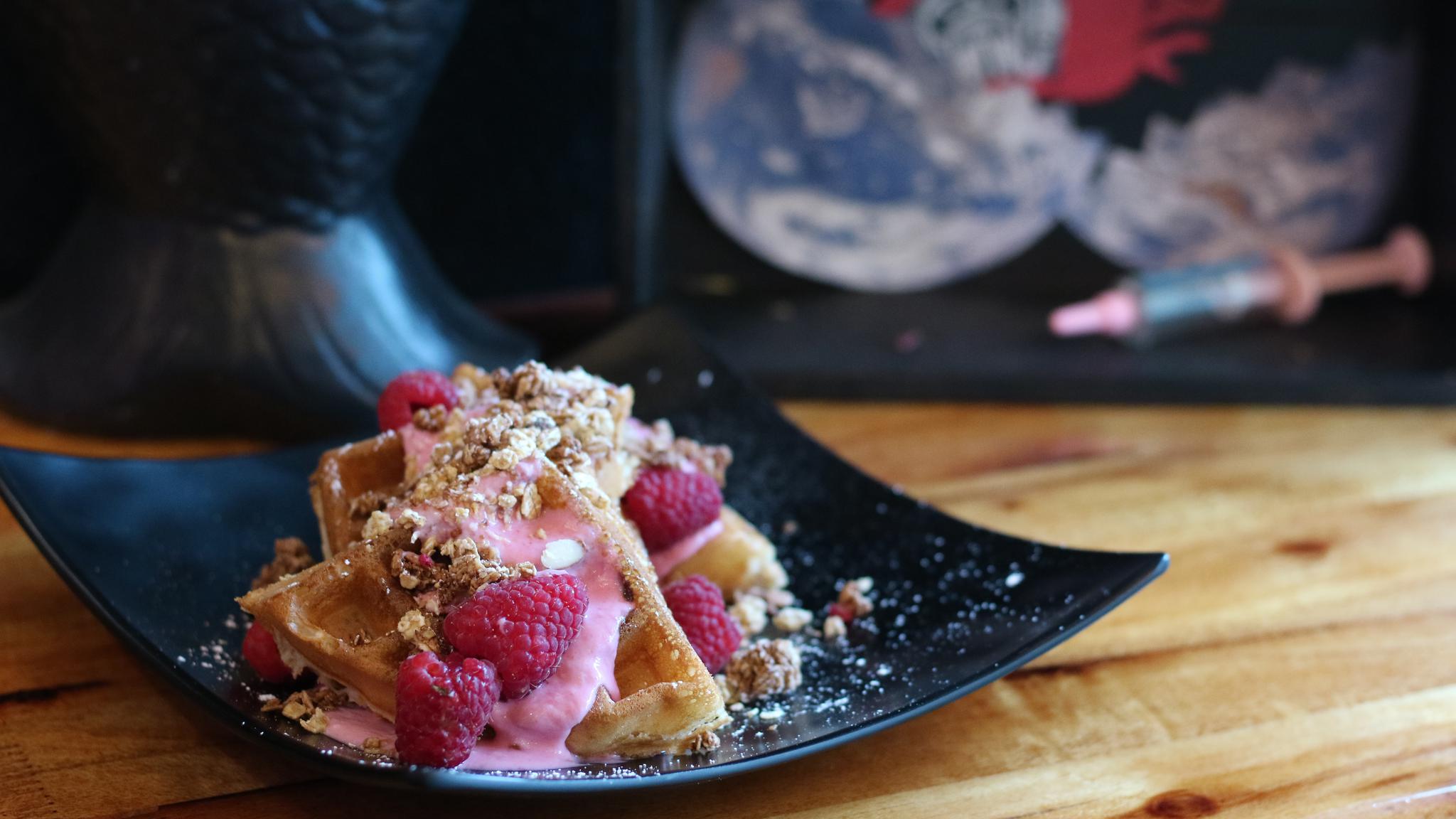 Black Moon Koven opened April 1, 2021 — April Fool's Day — to a wary reception from the city's conservative faction. "I think when people heard that I was coming back and doing something, they were like, oh sh--," Villanueva-Alf said. She's known for her staunch support of Black Lives Matter, the Pride movement and other platforms that give a voice to underrepresented groups. "At GonZo, I started putting up the names (of Black people killed by police) for Black Lives Matter and it was just covering all the windows, all of the white people in this town were freaking out."
For all of Black Moon Koven's edgy exterior, the menu is pure comfort, especially for those who grew up at the intersection of Filipino and American culture. There are sandwiches, hashes and — yes — waffles, but the fried rice is straight out of after-school snacks with lola. Don't worry about the vaguely astrological names: "Moon" is your standard spam, bacon and egg; "Neptune" is corned beef and cabbage; "Saturn" is chicken and pineapple prickled with jalapeno. These are the flavors of a Fil-Am childhood, and of a new kind of authenticity that Villanueva-Alf wants to pass down to her two daughters.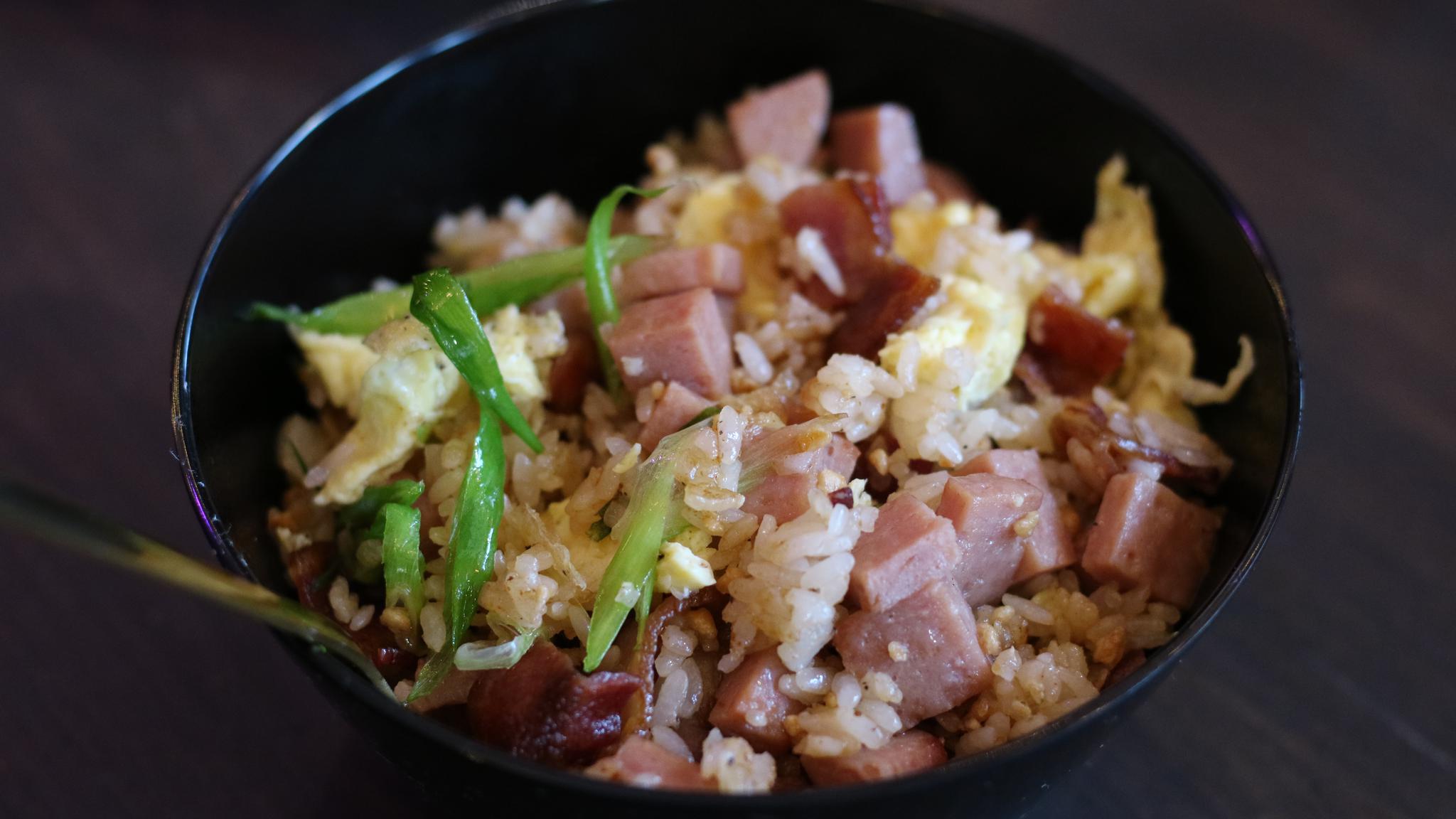 "I don't want my kids to ever feel like they have to be one or the other," she said. "This is your culture. This is your heritage. And this is where it starts from."
Rachel Barril, chef de cuisine, In Bocca al Lupo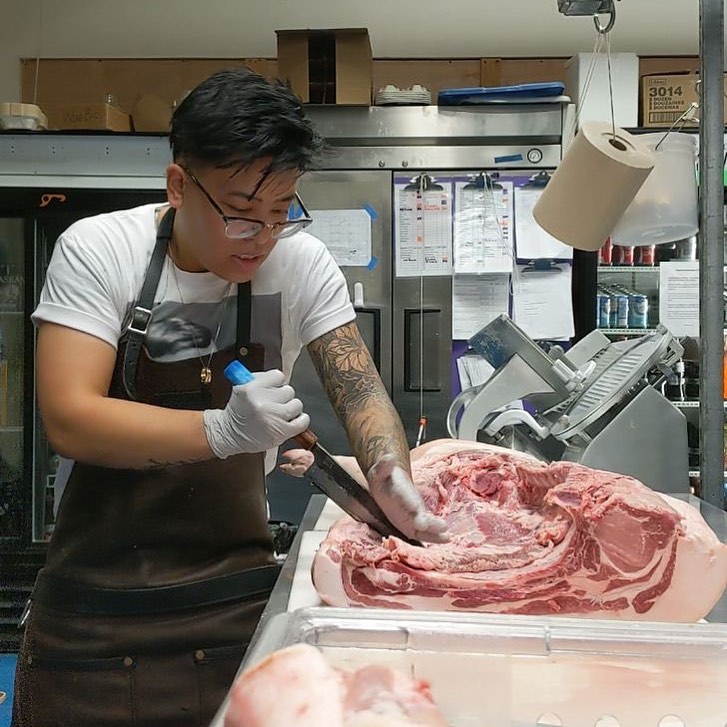 In Bocca al Lupo, a 2019 James Beard Award finalist in downtown Juneau, is an Italian restaurant, but that doesn't stop chef de cuisine Rachel Barril from putting her own brand of Filipino food on the menu. Watch the specials page here and at its sister restaurant, The Rookery, and you might see adobo loco moco; purple potatoes stir-fried with XO sauce; a polenta that bears a suspicious resemblance to arroz caldo and other subtle nods to Filipino American home cooking alongside the pizza and pasta.
She dispenses with the subtlety for Dinner With Friends, an ongoing prix fixe dinner series held at the restaurant that highlights chefs of color. For the most recent iteration of the series in July, she cooked alongside Villanueva-Alf and the Mexican American chefs Claudette Zepeda and Amara Enciso.

Barril's course was a take on kare kare that could only belong to Juneau. In place of peanut butter, she inoculated peanuts with koji (rice mold) so that they developed the funk and grace of miso. The peanut miso formed the base of a sauce that enshrouded shaggy lion's mane mushrooms, foraged from the rainforests that loom above Juneau, and beach greens collected from the shores that stretch below.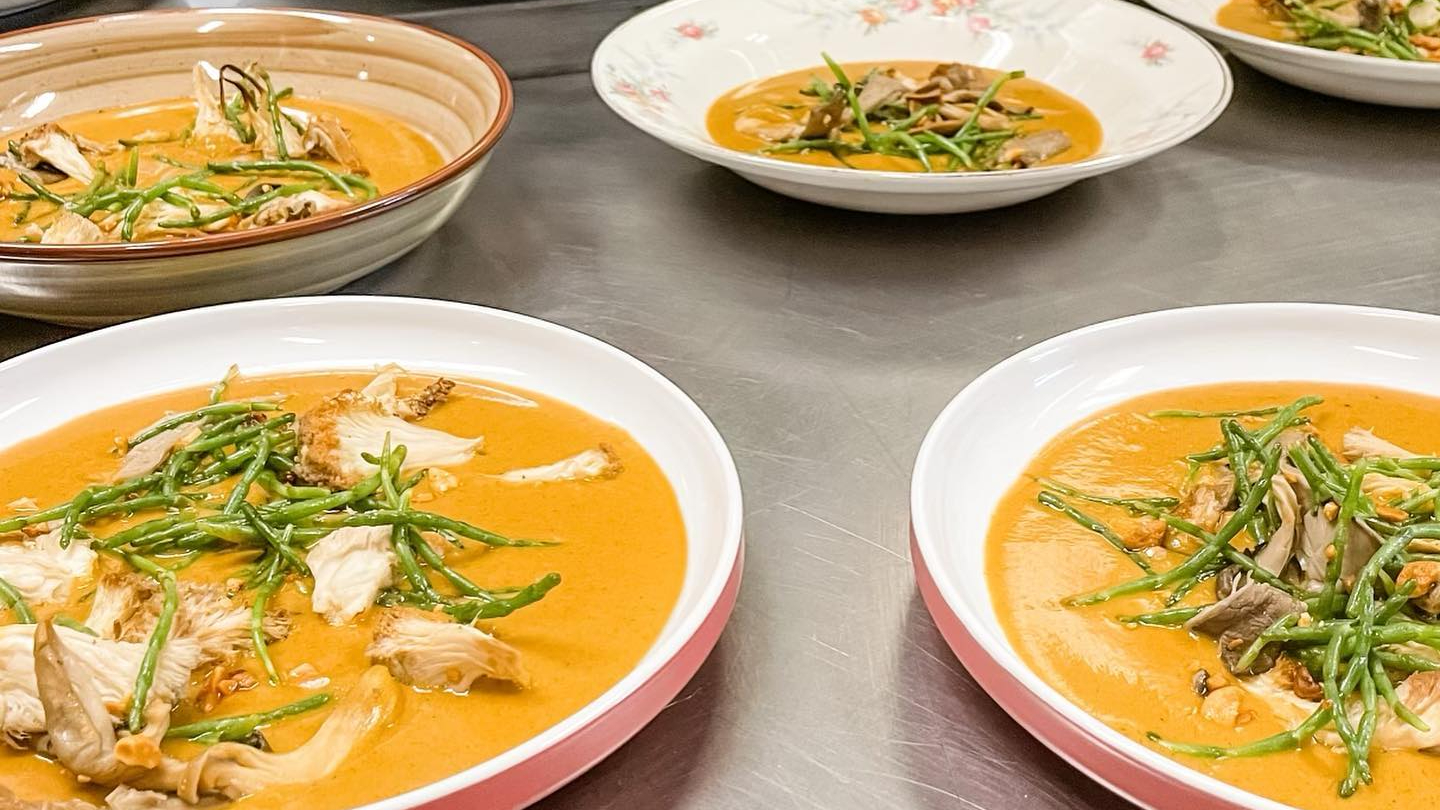 "I work in Filipino techniques, flavors, ingredients, and I kind of incorporate it and meld it with our natural resources like the deer, salmon, seafood or whatever's foraged," she said.
That approach has been in Barril's family for nearly a century. Her great-grandfather on her father's side and her grandfather on her mother's side immigrated to Alaska in the 1920s and '30s among the first generation of Alaskeros, as Filipinos in Alaska then called themselves. They came to work in the salmon canneries and mines that blossomed across southeast Alaska in its boom days.
In the days before Mama Sita and Datu Puti, the Alaskeros extracted Filipino flavors from the resources available to them. They fermented salmon trimmings into bagoong and patis; served seal in a soy sauce-less "adobo"; and made kinilaw out of everything they could pull out of the ocean. Many Alaskeros, like other Asian immigrants to Alaska, worked in the restaurants and catering companies that formed to feed the tides of newcomers. Filipinos still form a large fraction of Juneau's food service workers.

But Barril never thought she would join them. She left Juneau for college, where she studied biology and planned to enter medical school. "Finished that, came back home, and I didn't know what I wanted to do with my life, because I realized I didn't actually want to be a doctor," she said. So she picked up some shifts at Valley Restaurant, a longstanding Juneau spot that has been owned by one of her cousins for more than 20 years, and spent the next decade working up the ranks in Juneau's restaurant scene.
Barril has considered opening a restaurant focusing on her own brand of Filipino food, but In Bocca al Lupo's specials board is a satisfying sandbox for now. "I don't know if I'm going to open up my own place, or if I'm just going to continue where I am, but the food will always be a representation of me," she said.
Abby LaForce Barnett, chef and owner, Zerelda's Bistro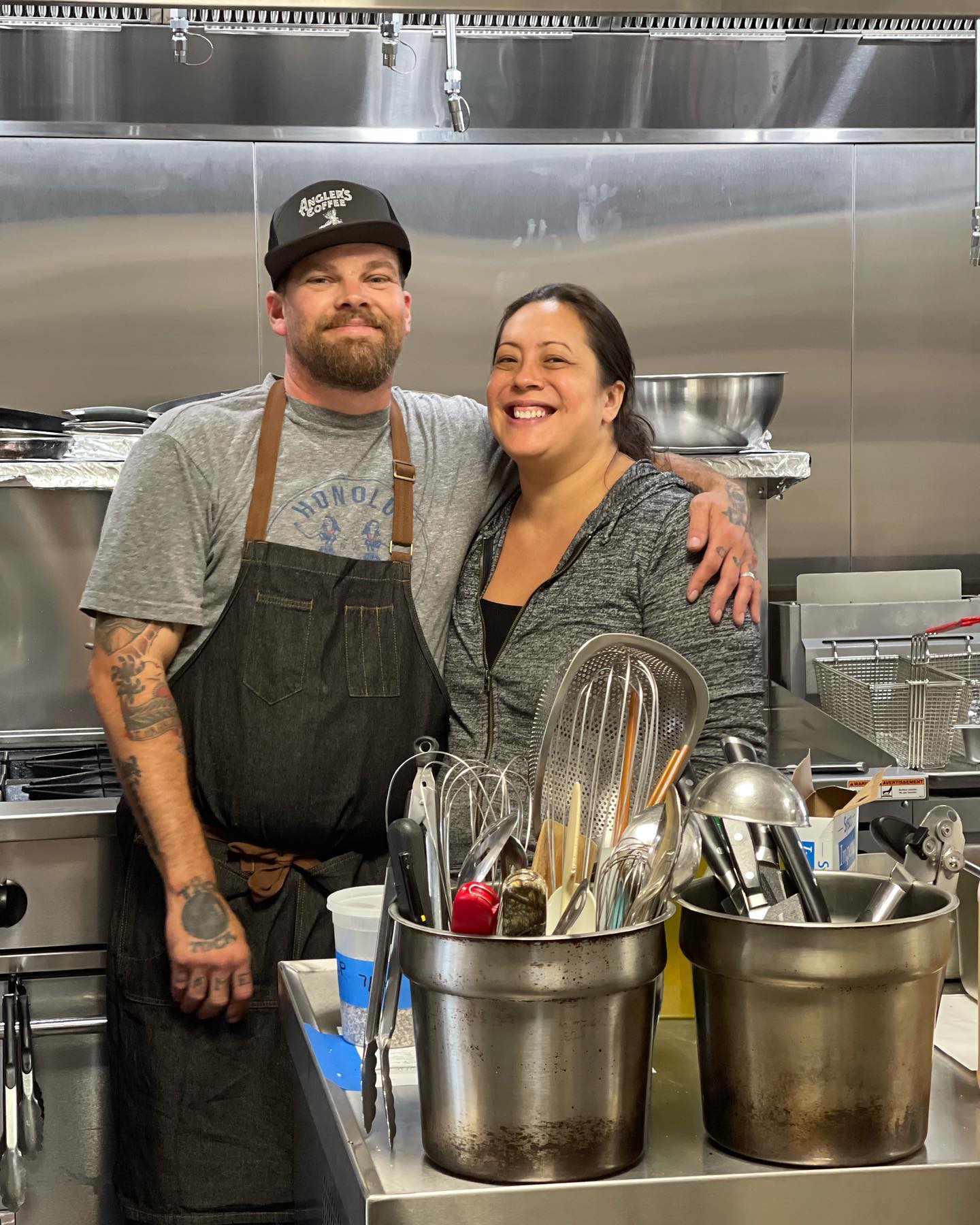 "Everything I make has memories," said Abby LaForce Barnett, the chef and owner of Zerelda's Bistro in Juneau's Mendenhall Valley neighborhood, downwind of the 14-mile-long Mendenhall Glacier. Take the Korean fried chicken wings, one of the seven-year-old restaurant's most popular appetizers. The wings are coated in sweet gochujang sauce, Bonchon-style, but they're suffused in memories of family visits to Zambales.
Barnett remembers forming a fried chicken assembly line with every present member of her mother's family. Some made the marinade of soy sauce and garlic, some veiled the chicken in flour, some supervised the roiling wok of oil. They would eat nothing but fried chicken the next day, tempering the richness with vinegar and patis. "It was this big thing, really special," she said. She makes fried chicken at her restaurant much the same way — plus the sauce, minus eating it all herself.
The fried chicken and other menu items also pull from Barnett's ties to the American South. Her father was in the Navy and met her mother in the Philippines while stationed at Subic Bay. His mother, Zerelda, was from Texas, and she initiated her new daughter-in-law into the arcana of Southern cooking: the light touch required for pie crusts and biscuits that melt and flake; how to smother a pork chop in gravy without asphyxiating its flavor; how to fry chicken so crisp it shatters under the teeth.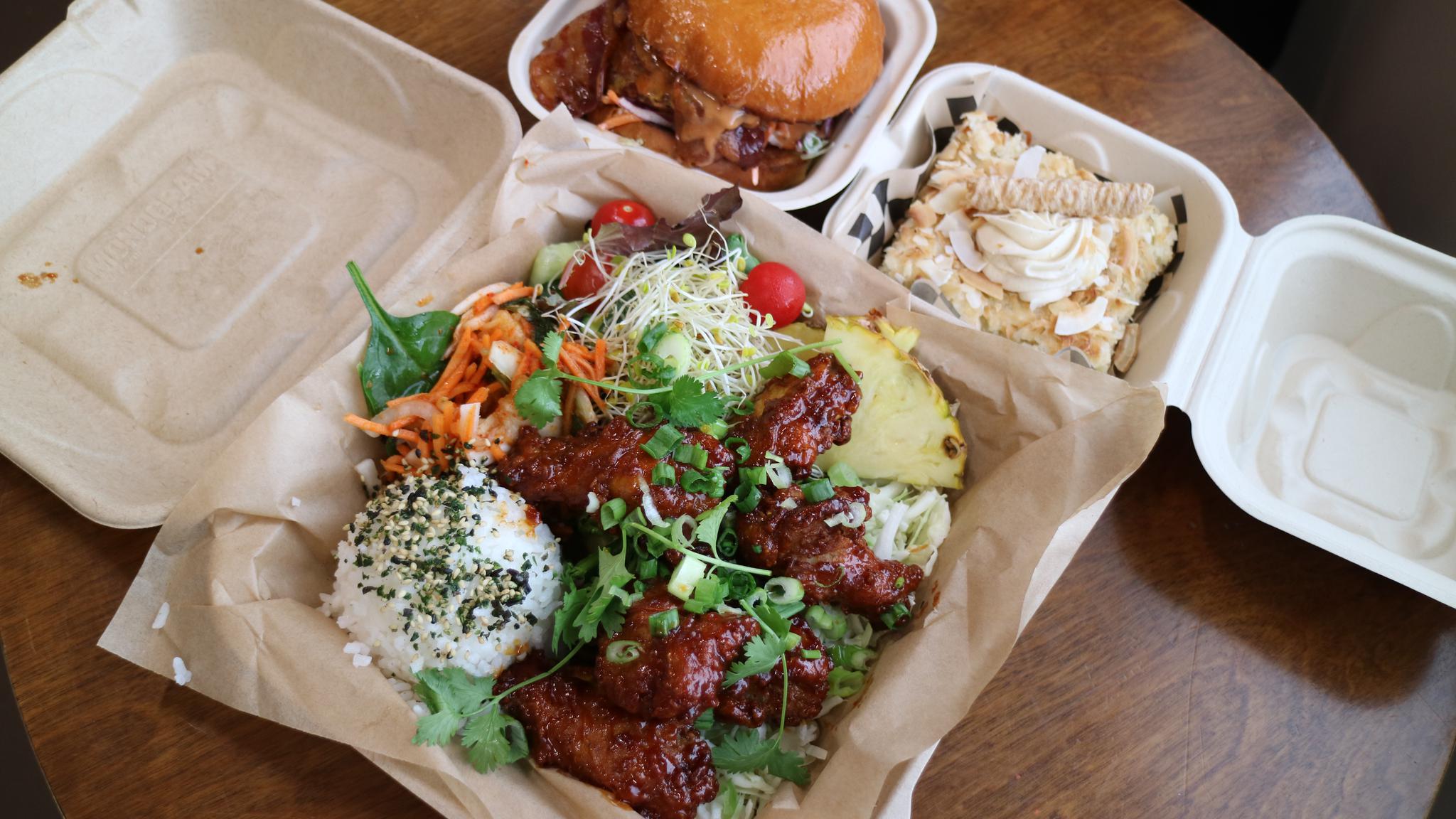 Barnett's husband and co-owner, Jeremy Barnett, also has Southern roots. Born in South Carolina, he started a nomadic culinary career after five years in the army and later launched a food truck called Zombie Barbecue in Pennsylvania. In 2016, he traveled to Juneau to see if he could collaborate with Zerelda's, which garnered positive press well beyond Alaska after it opened in 2014. The collaboration went further than planned: The two chefs fell in love, and the menu now melds both their memories.
If there's one dish that exemplifies the Barnetts' partnership, it is the beef brisket pho, which Food Network star Guy Fieri sampled in a 2020 episode of Diners, Drive-Ins and Dives. The broth begins with roasted beef bones and chicken legs simmered until their essences unwind. Meanwhile, a beef brisket waits in a smoker like a caterpillar in its chrysalis. When you order the dish, Barnett pours the hot broth over rice noodles and anoints them with oil from the smoker, a liquid sigh of cherrywood and hickory. A thick slice of brisket, now so tender it slouches, rests above.
"I hate the word fusion food, but it's true; that's what it is," said Barnett. "It's different cultures, different time periods coming together."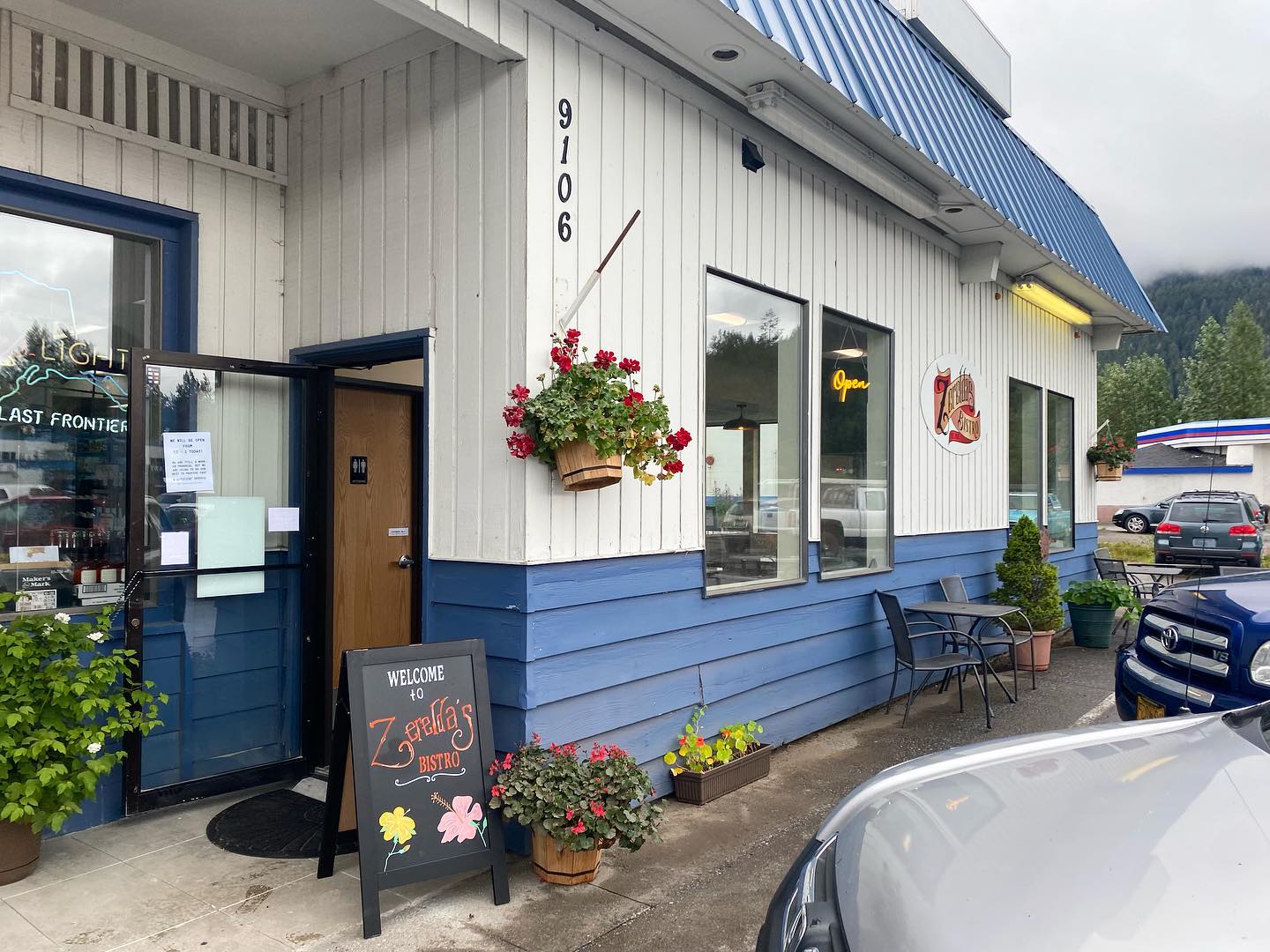 This fall, Zerelda's Bistro left the little house where the episode of Diners, Drive-Ins and Dives was filmed and moved into a larger location in a shopping plaza near the airport. Just a few weeks after opening, the new Zerelda's is already drawing crowds. Though the setting is no longer a home, it still feels homey, with family photos of Abby and Jeremy hanging on the walls. Behind the counter is a painting of a woman afloat in flowers like a Filipina Ophelia. It was painted by Barnett's sister and is positioned to be the first thing customers see, she said.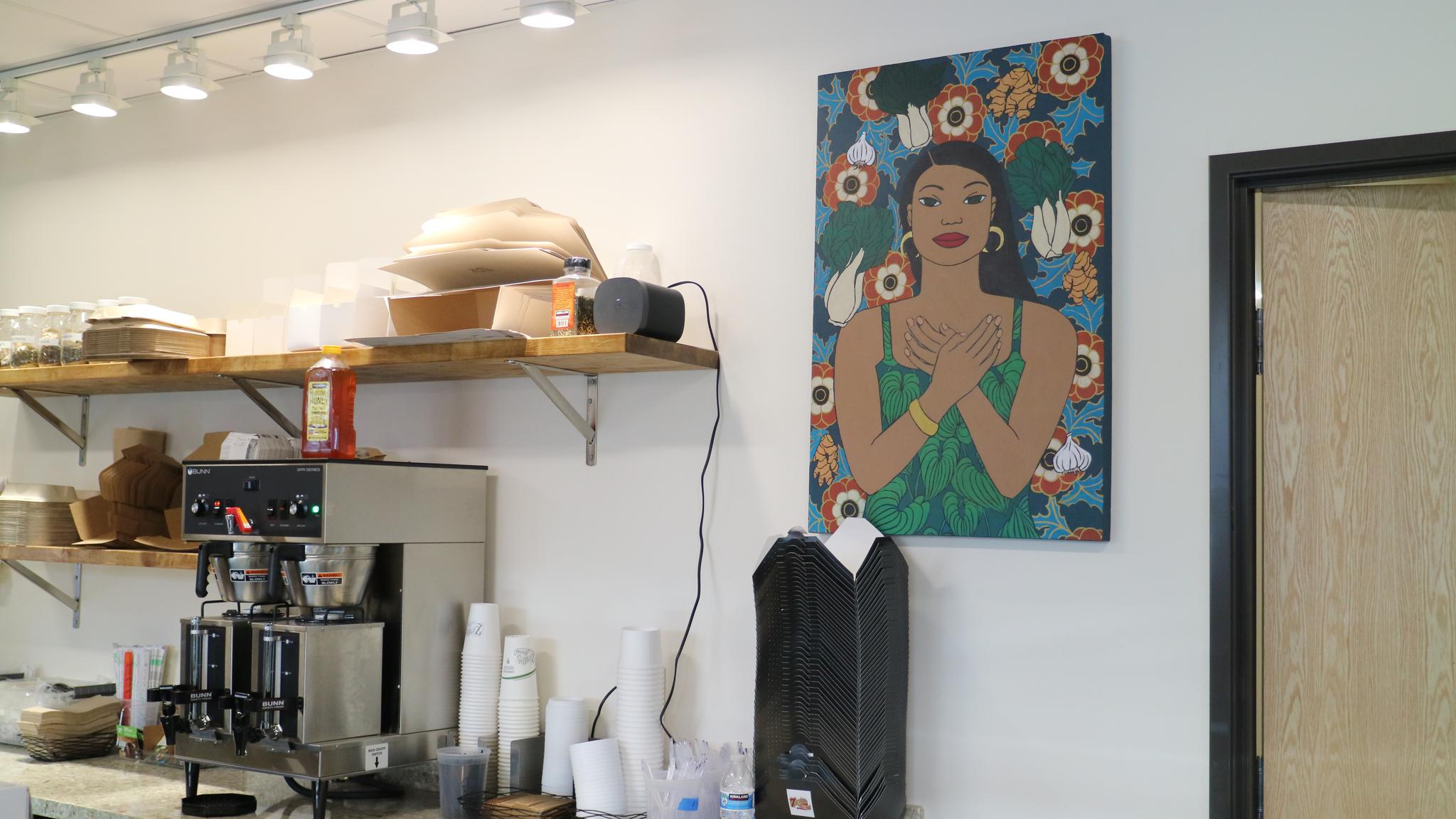 "You come in, and you're like, 'Oh, there's her culture right there, depicted in a beautiful painting,'" Barnett said. "I want people to know where I'm coming from."
Black Moon Koven is located at 224 Seward St, Juneau, AK 99801.
In Bocca al Lupo is located at 120 2nd St Suite B, Juneau, AK 99801.
Zerelda's Bistro is located at 9106 Mendenhall Mall Rd Suite B, Juneau, AK 99801.
This article appeared in ABS-CBN News.
Add a comment