Hot Pandesal and Hospitality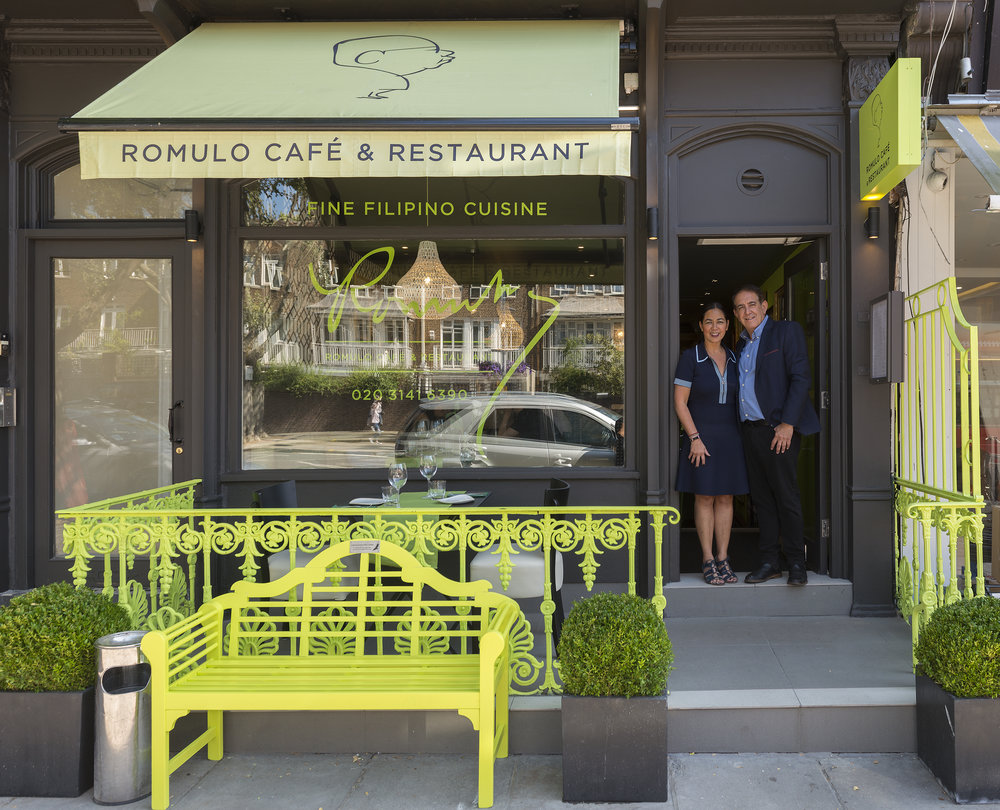 No matter what you order at Romulo Café on London's Kensington High Street, your meal will start with pandesal. Baked four times a day, it comes to your table oven-hot, its warmth as elementally comforting as human touch. The bread is a gift, presented in a wooden bowl like a ritual offering. Break the eggshell-thin crust and the interior pulls into ribbons that puff with steam. Split, the rolls beg to be slaked with the accompanying butter, if only to watch the melted rivulets sink into deep crevices of crumb.
The pandesal is at once a memory of home, evocative as a lullaby, and something completely new. You won't find it anywhere but London, not even at the three Romulo Cafés in Metro Manila, the first of which opened in Quezon City in 2009.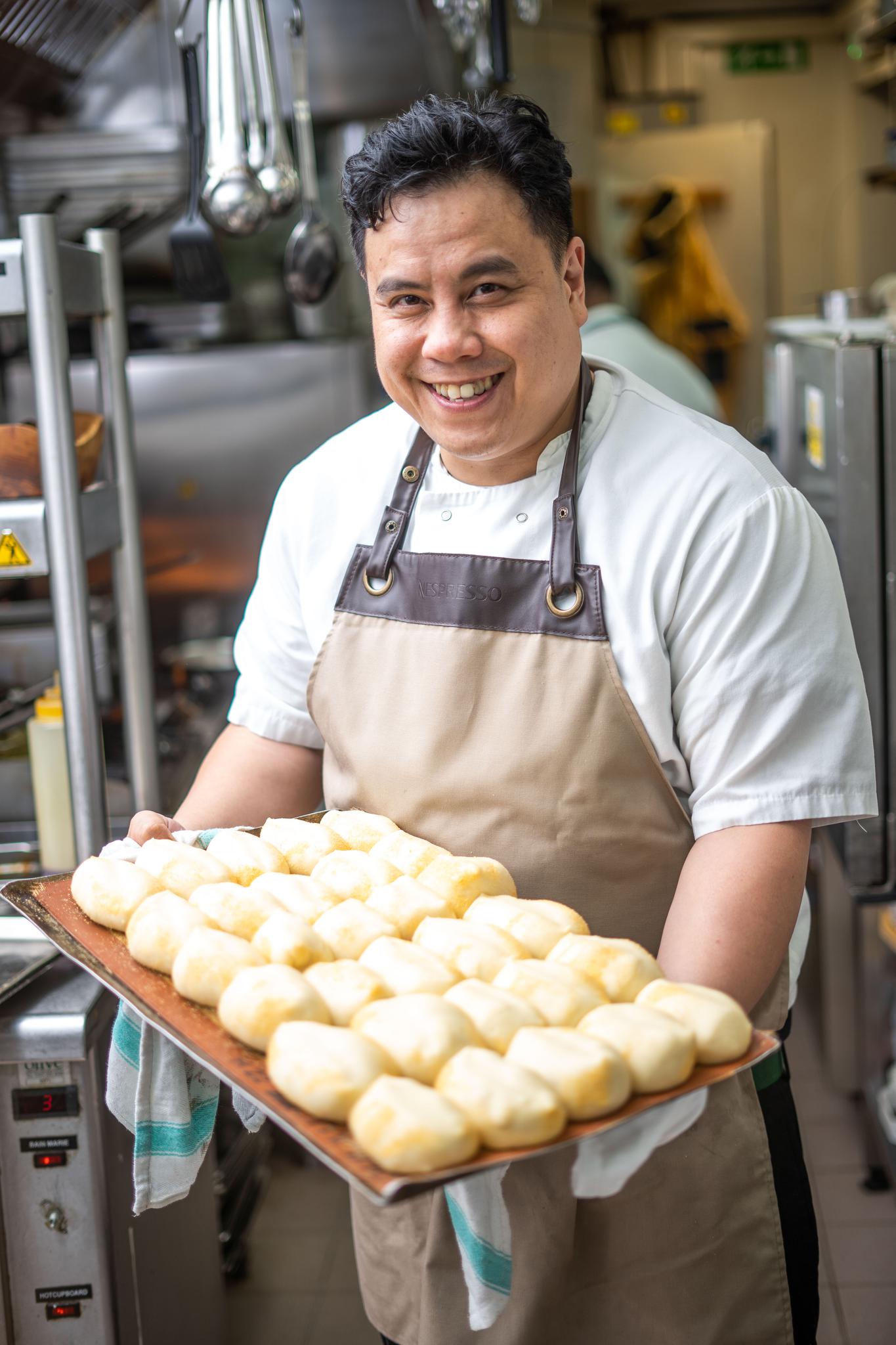 "My sister's frustration is that they can't seem to replicate (the pandesal)," says Rowena Romulo, who opened her Romulo Café on Kensington Street in 2016. Rowena patterned her London restaurant after the Manila locations, which are run by her sister Sandie Romulo Squillantini and her sister's husband Enzo, but operates independently. "I've gone to the Philippines and tried making it there, they've come here to London and tried ours," says Rowena, a former banker who moved to London for JP Morgan in 2009. "There's just really something not quite the same."
From the bread to the decor, Romulo Café maintains this balance between nostalgia and novelty. Once a Georgian townhouse, the restaurant has been fitted out like a stately Filipino home, complete with rattan lampshades and marble tabletops — not unlike the family compound where Rowena grew up with her grandfather, the prominent statesman, diplomat and Pulitzer Prize-winning journalist Carlos P. Romulo. Carlos P. Romulo often entertained dignitaries, and his first wife Virginia Llamas developed a roster of recipes designed to impress. All of Romulo Café's recipes are based on Virginia's. "We're reliving those memories of our happy childhood," says Rowena. "And we want to make sure that we make him proud."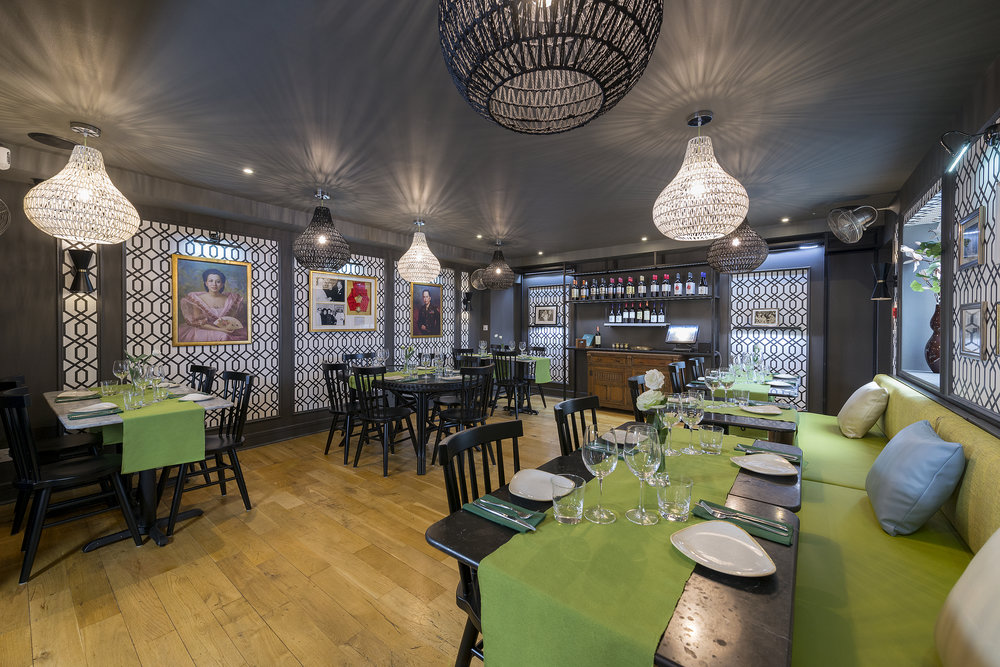 Head chef Jeremy Villanueva, a Londoner of Filipino descent who trained at the Michelin-starred restaurant Le Gavroche, has translated these family heirlooms into the 21st century. Under his direction, laing becomes a quivering molded custard, garnished with a taro chip like a dorsal fin; empanadas conceal lamb kaldereta; and edible flowers festoon everything, from the halo-halo to the dramatic beef tadyang, presented on its bone like osso buco. The cocktail menu has even freer reign. Order a concoction called "Imelda's High Heels" — vodka, strawberry puree, berry liqueurs and prosecco — and you can sip it out of a ceramic shoe.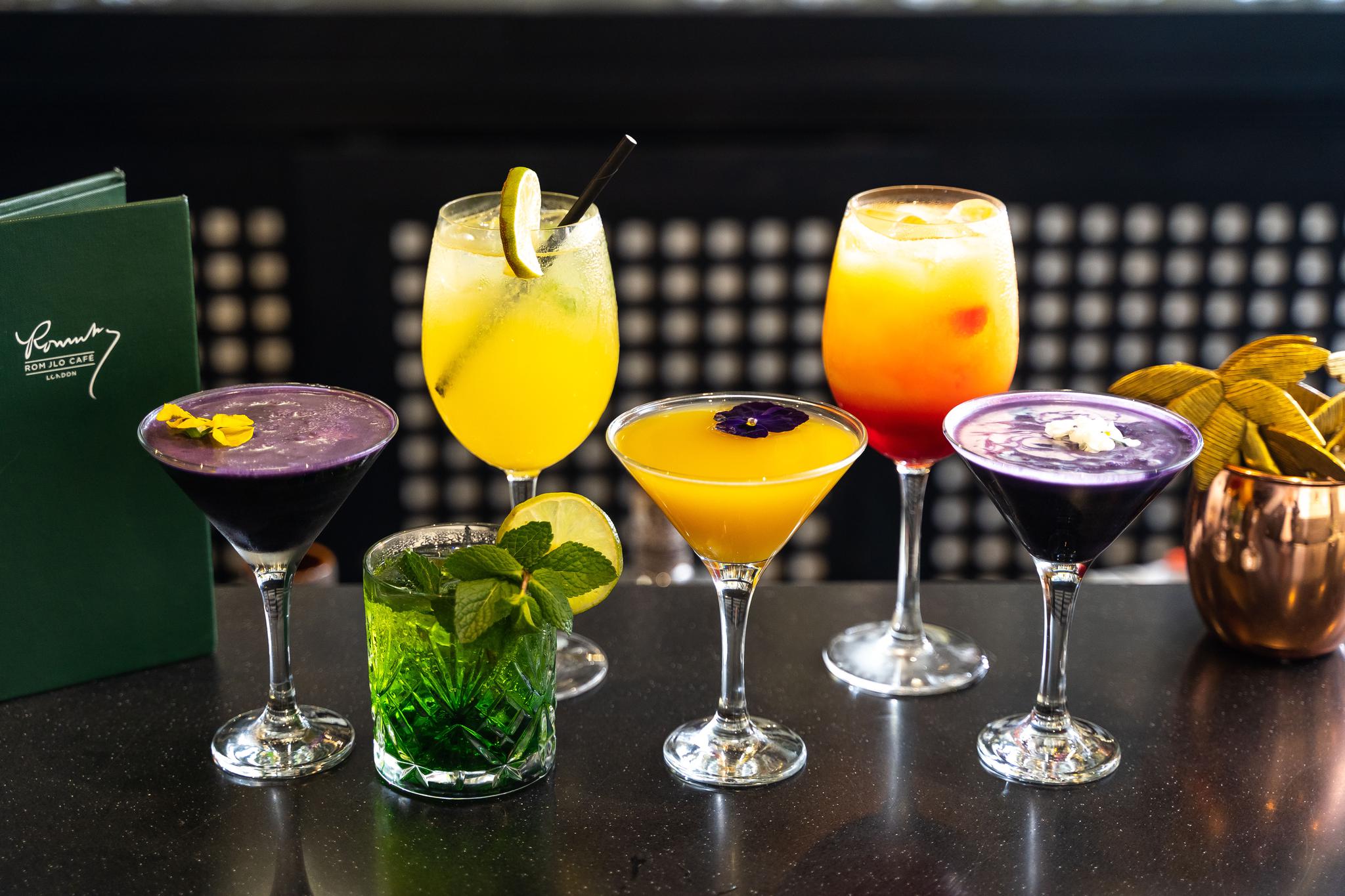 Then there is Romulo's "Filipino afternoon tea," unique to the London location. The elements of an English afternoon tea, besides the tea itself, are as regimented as the Order of Mass: finger sandwiches, delicate sweets, buns with cream and jam. At Romulo Café, each element makes a dutiful appearance, twisted just enough to be irrefutably Filipino. The finger sandwiches are filled with smoked bangus or tortang talong; embutido masquerading as terrine; or chicken salad scented with the lemongrass and ginger of tinola. The sweets are stamp-sized morsels of sans rival, mango float and ube cheesecake. The buns, of course, are pandesal. They are served with ube halaya in place of jam and large dollops of Cornish clotted cream, for which there is no substitute.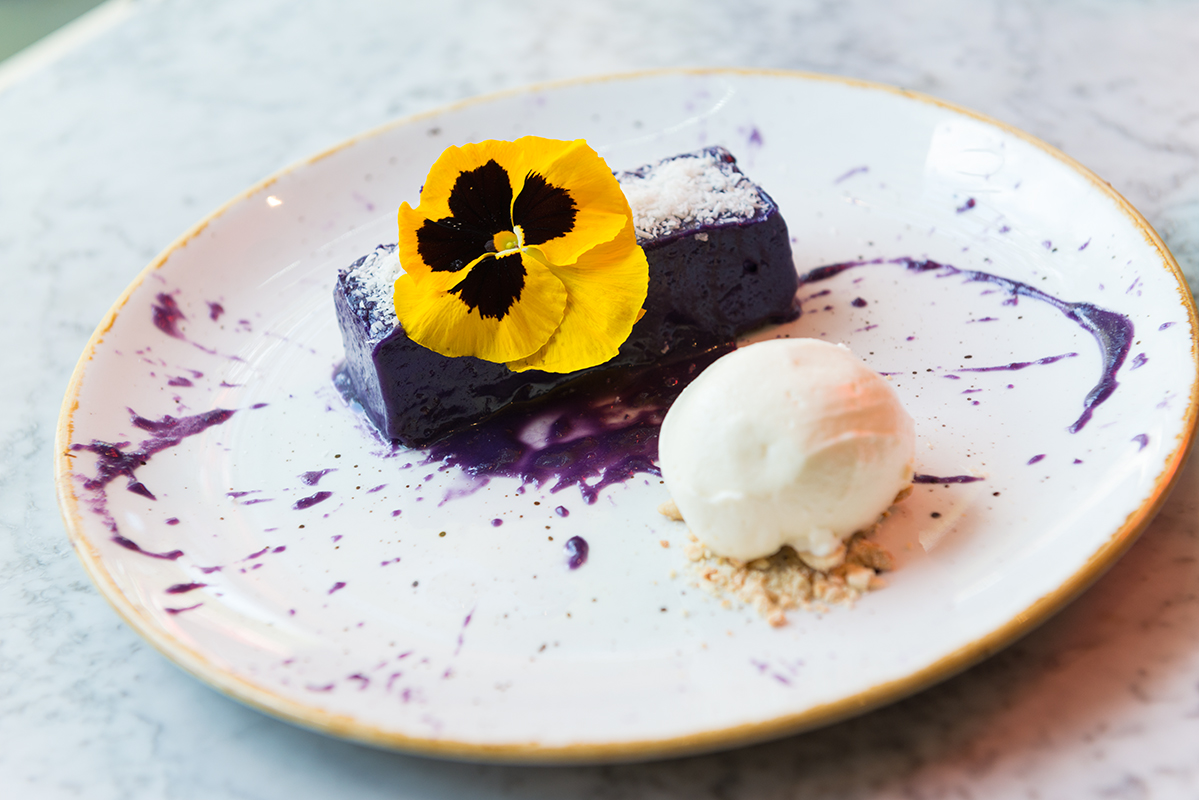 This creativity has attracted attention beyond the Filipino community. In 2019 alone, Romulo Café received Filipino Restaurant of the Year from the Asian Catering Federation, an organization that promotes Asian restaurants in the UK and Europe, and Best Restaurant in Kensington from the borough's Chamber of Commerce. The restaurant has also won several awards from TimeOut London, including Most Loved Restaurant in Kensington in 2018.
These accolades, and the media attention that accompanied them, attracted a wide audience to the restaurant. Rowena estimates that 90 percent of her customers in 2016 were Filipinos living in London. Today, she puts their number at 60 percent, and many of the remaining 40 have no experience with Filipino food. While Filipinos have had a presence in London for decades — the city's oldest Filipino restaurant, Josephine's, opened in 1996 — Rowena credits newer restaurants like her own with popularizing the cuisine.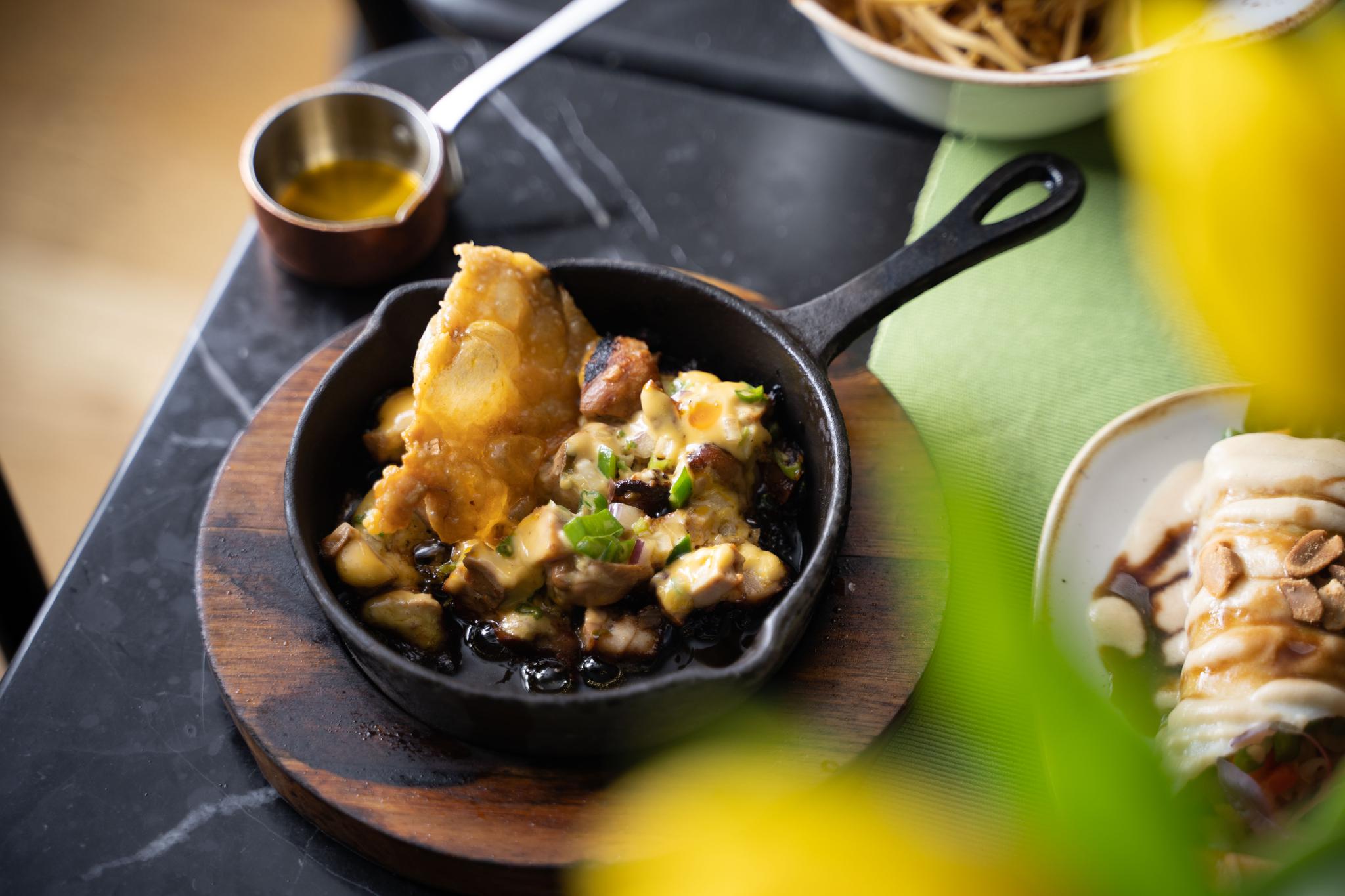 "One of our main challenges from the beginning is not many people know what Filipino food is," she says. "I mean, if you say Japanese, the first thing that comes to your mind is sushi, right? People here don't really have a clue what to expect." Like her diplomat grandfather before her, Rowena takes her ambassador role seriously. "I think they're pleasingly surprised," she says.
If Londoners think of sushi when they hear "Japanese," they may one day think of Romulo's pandesal when they hear "Filipino." "That's the first thing guests experience," Rowena says. "It makes you feel that you're welcome, that you're actually coming to dine at my home. Then you can feel the hospitality that Filipinos are known for."
Romulo Café is located at 343 Kensington High Street, London, W8 6NW.
020 3141 6390

A version of this article appeared in Roots & Wings Magazine.
The Global Carinderia is an independently-funded project. If you value this platform, please consider donating at https://www.gofundme.com/f/global-carinderia.
Add a comment