Filipino Restaurants in Texas Grapple With Reopening
On May 16, a little more than two weeks after Texas declared an end to its statewide stay-home order, the Houston singer Rebecca Lacson-Henderson filmed herself dancing in front of TJ Filipino Cuisine in Pearland, a suburb of Houston. She posted the video to TikTok with the caption "Bukas na po ang TJ restaurant, welcome po sa lahat" — TJ restaurant is now open, all are welcome.
Over 200 miles away in San Antonio, the owners of another Filipino business — Sari Sari Filipino Restaurant, Market, & Bakery — warily watched their neighbors open their doors. "When the city opened up the bars and restaurants … no one was following the rules here," said co-owner Adrian De Los Reyes. "The bars were packed, everybody was shoulder to shoulder … which is not something that we're going to jump on board with."
The two restaurants are among the tens of millions of small businesses in the United States, including nearly 200,000 Filipino-owned businesses, who have been tasked with understanding and implementing new safety recommendations as the country shakes off restrictions put in place against the coronavirus. TJ Filipino Cuisine and Sari Sari had a head start on their counterparts in other states; Texas's stay-home order, which began on March 31 and expired on April 30, was one of the shortest in the country (though some counties and cities had longer local orders). Across the nation's second-largest state, where restaurants were allowed to open at 25 percent capacity on May 1 and can expand to 75 percent capacity on June 12, restaurants and their customers are using their own discretion to decide whether dining out is worth the risk.
A Houston buffet hangs on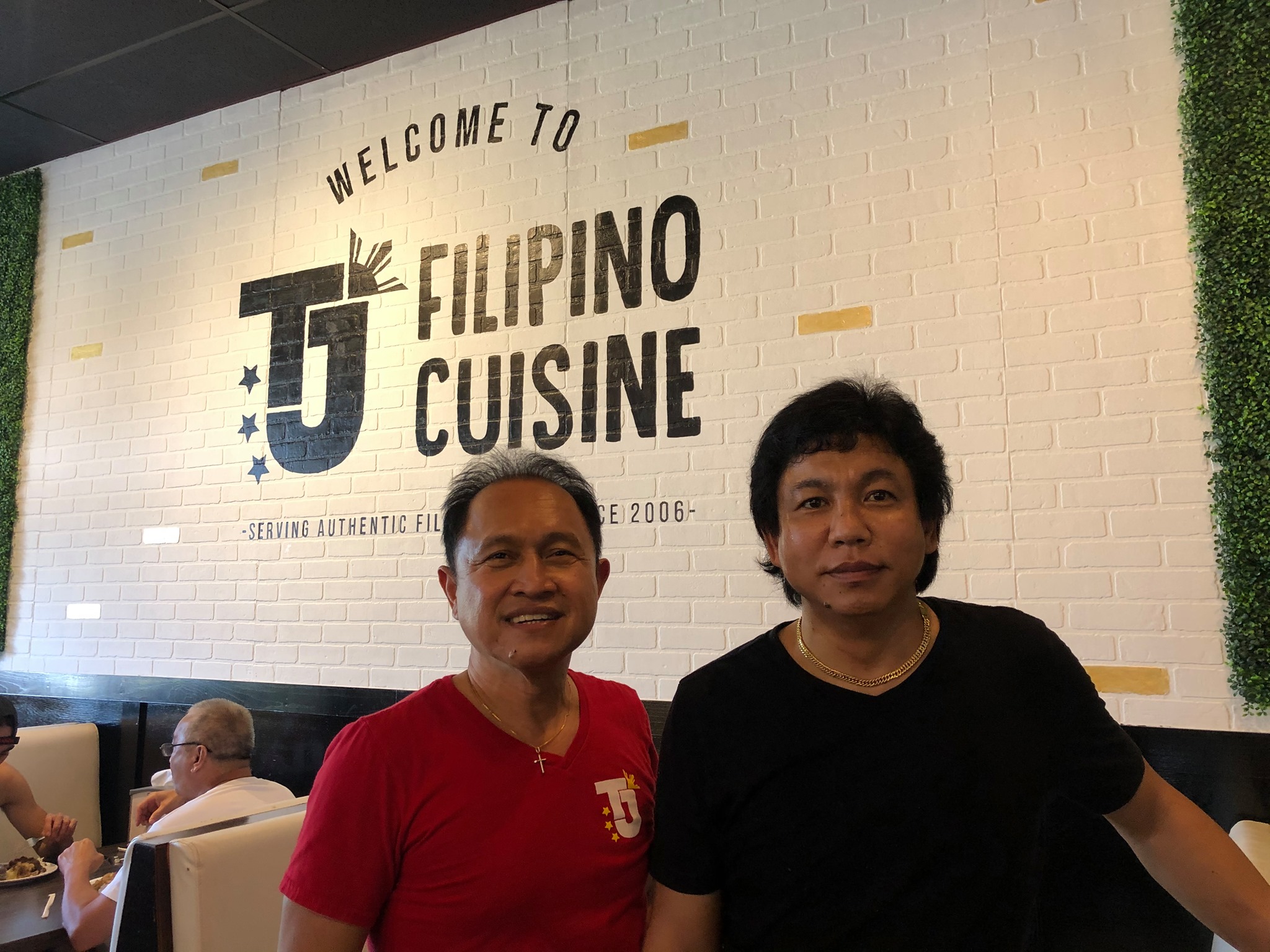 The expiration of the order was a relief for Tony Dinamling and Santiago "Jojo" Maravilla, co-owners and namesakes of TJ Filipino Cuisine. Their restaurant is primarily a buffet, and it didn't take many to-go orders before the Brazoria County Health Department ordered dining rooms to close on March 18. Maravilla says his specialties include chicken adobo, dinuguan and kaldereta, but during the shutdown his kitchen exclusively cranked out catering trays and silogs, the Grand Slam of Filipino breakfasts — not particularly conducive to takeout, but easy and inexpensive to make on a small scale. The co-owners opened the restaurant for four hours every morning in the hopes of frying enough eggs, tocino and Spam to pay their bills.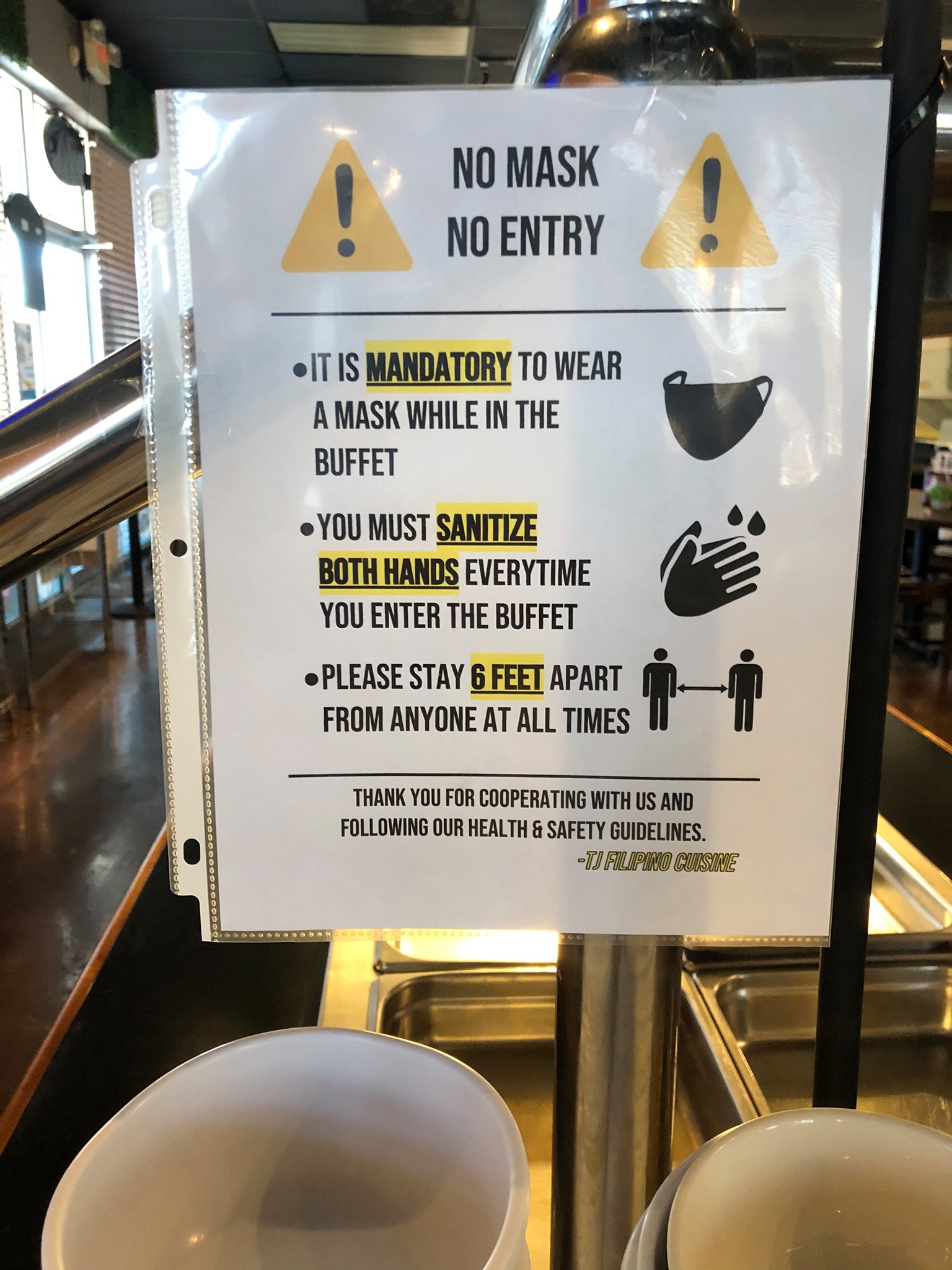 Meanwhile, regulars called the restaurant every day to ask when they would reopen. They missed the vibrant atmosphere of a typical weekend afternoon at TJ's — all 84 seats full of happy families, live music from 11 a.m. to 2 p.m. Rebecca Lacson-Henderson, the star of the May 16 TikTok, was a frequent performer.
But the restaurant had a different atmosphere when it reopened for limited dine-in on May 15. The dining room, designed for maximum Instagrammability by Maravilla's son Jevh — think white leather banquettes, vintage maps of Houston and Manila, a greenery-covered wall bearing the phrase "Kamusta y'all" — had been restructured to ease the complex choreography involved in socially distancing a buffet. At first, three quarters of the tables were off-limits, then half. Hand sanitizer was placed at key points around the dining room, and customers were required to use it before touching anything at the buffet. All of the employees wore masks, as did the customers — except, of course, while they were eating.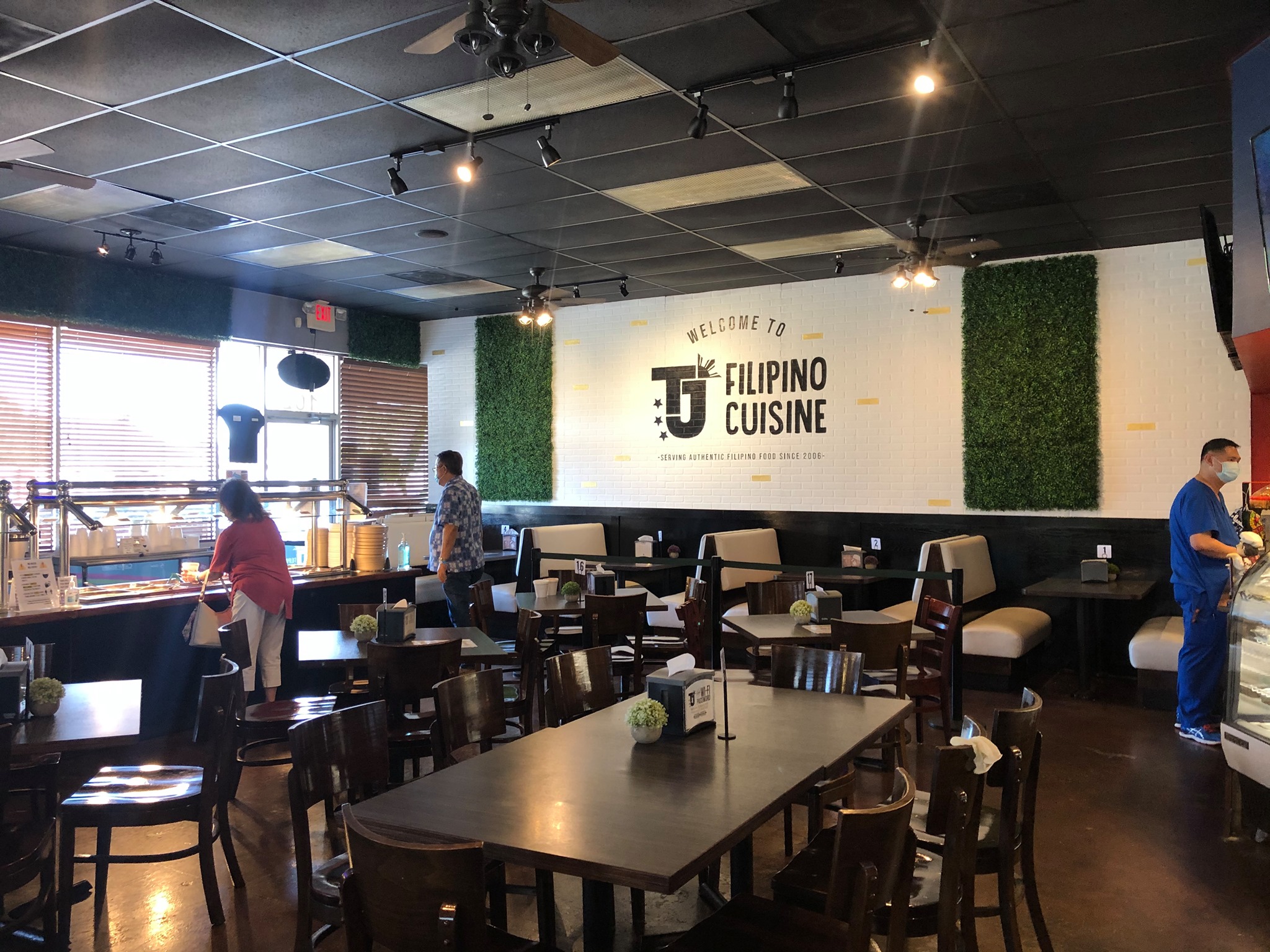 It's not what the owners envisioned for their restaurant when they opened in 2006. "We just hope that everything goes back to normal soon," said Jevh. Until then, "We want every customer to feel safe inside the restaurant," said Maravilla. "We are helping the customer do the best they can to cooperate."
A cautious approach in San Antonio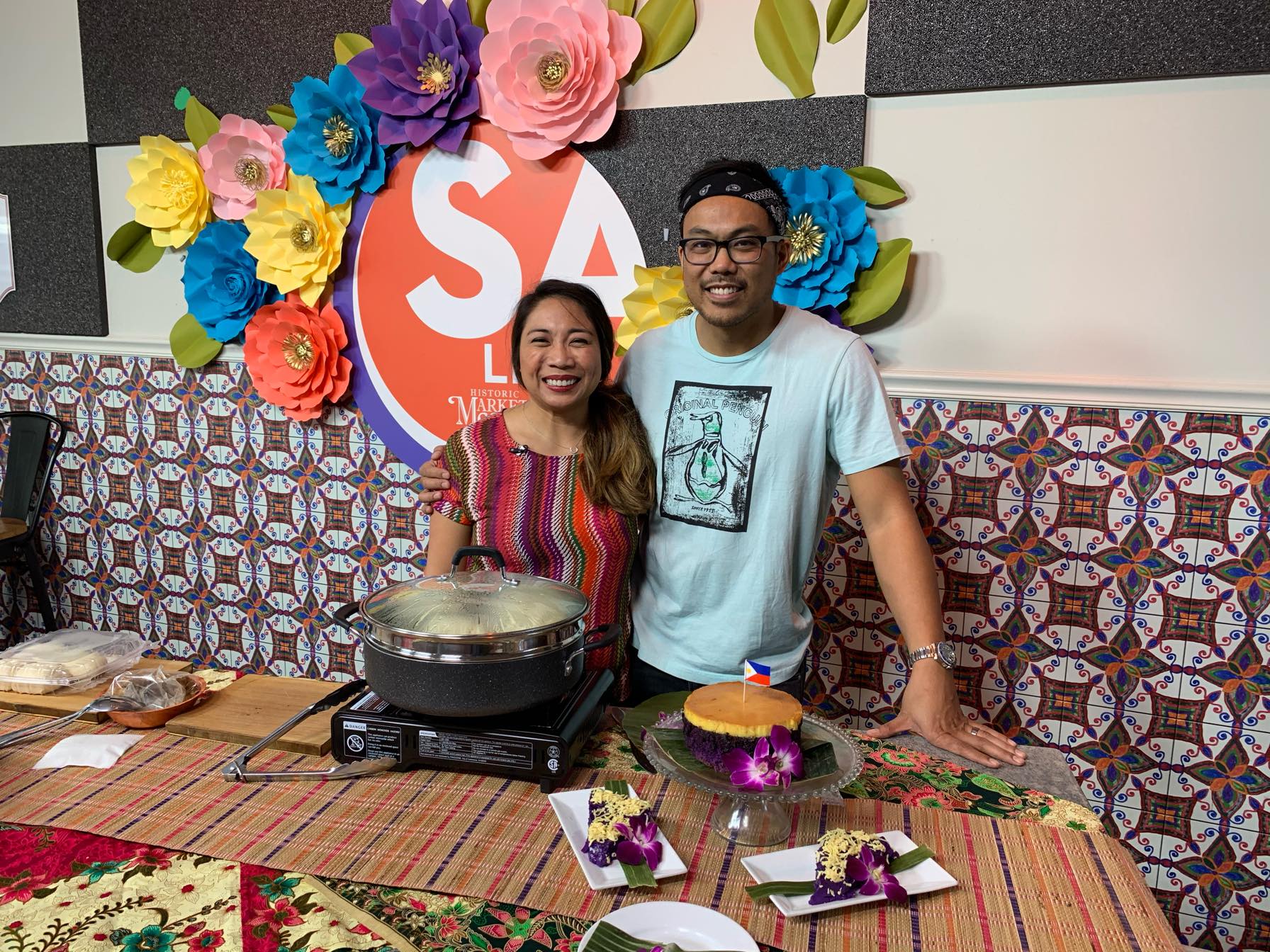 In San Antonio, Adrian and Camille De Los Reyes, the second-generation owners of Sari Sari Filipino Restaurant, Market, & Bakery in San Antonio, chose to keep their dining room closed through the month of May. They weren't alone: Out of about 5,000 restaurants in San Antonio, only 60 opened as soon as they were allowed on May 1.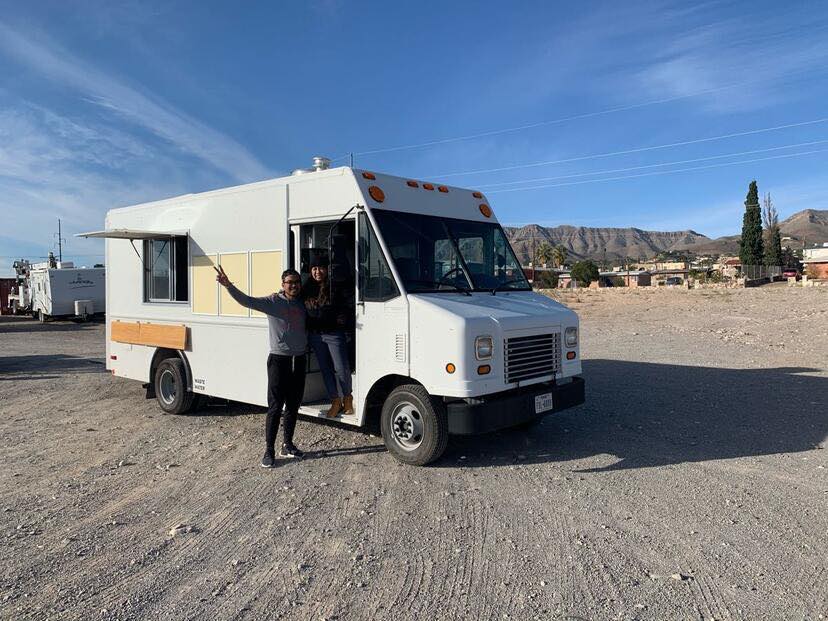 The De Los Reyeses could afford to wait a little longer to open. As the name Sari Sari suggests, the restaurant shares space with a small market, which stayed open after the dining room closed on March 16 and benefited from pandemic-induced panic buying. The kitchen was relatively used to takeout orders, and their stay-home specials were featured in local news outlets including the San Antonio Current and KSAT. They also deployed their food truck to reach customers sheltering at home.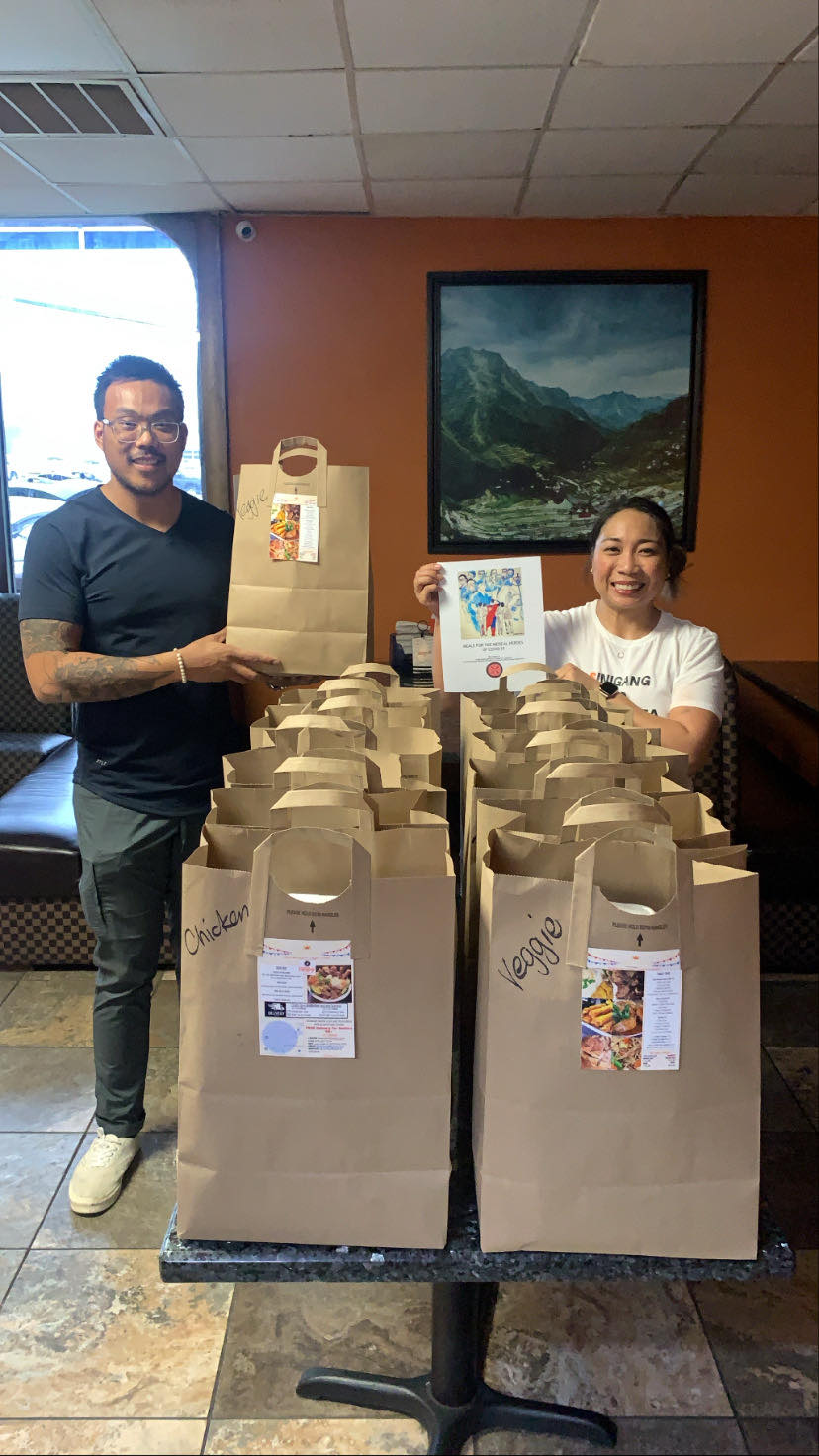 Both owners were pleasantly surprised by the success of their pivot. "When the pandemic hit … we thought we were going to get hit pretty bad," Adrian said. "But the city has rallied together, and they've shown so much support for local small businesses here in the city." They paid that support forward by helping where they could, including by donating meals to the University Hospital and joining a fundraiser for the San Antonio Food Bank. "We're trying to do our best to give back to all those people that have supported us," Camille said.
As the city crawls out of its coronavirus cocoon, the De Los Reyeses are carefully watching the counts of cases, deaths and recoveries, trying to perform a kind of numerological divination. "We're just planning to follow and see at what point in time those numbers will speak for themselves and tell us it's safe to open," Adrian said. To the constant social media inquiries about their reopening date, they have a stock response: Please be patient.

"We might have another situation where we might have to shut down the city again," Adrian said. "Maybe that'll wake everybody up and tell everybody that they should continue to practice social distancing and try to be as safe as possible at this time."
TJ Filipino Cuisine is located at 1826 Country Pl Pkwy #102, Pearland, TX. Phone: (713) 436-5030

Sari-Sari Filipino Restaurant, Market, & Bakery is located at 5700 Wurzbach Rd, San Antonio, TX 78238. Phone: (210) 647-7274

A version of this article appeared in ABS-CBN News.
Add a comment