Filipino Chefs Support BLM
Every evening at 7 PM since May 30, a vigil takes place in McCarren Park in Brooklyn, New York. The fields fill with protesters, mostly young people who live in the hip and predominantly white Williamsburg neighborhood nearby. They sit or kneel in near-silence, listening to speeches and holding signs above their heads: Defund the Police, Fund Schools Not Cops, Black Lives Matter. It's a scene that mirrors the countless protests, vigils and marches that have taken place around the world since the police killing of George Floyd on May 25.
One participant, Channing Centeno, doesn't hold a sign. Instead, his hands are full of trays piled with homemade chicken adobo sandwiches, pork and shrimp lumpia, empanadas, Ukrainian dumplings or anything else he and his friends cranked out in his apartment kitchen that day. He weaves through the crowds to distribute the food free of charge, as he has nearly every night since the protests began.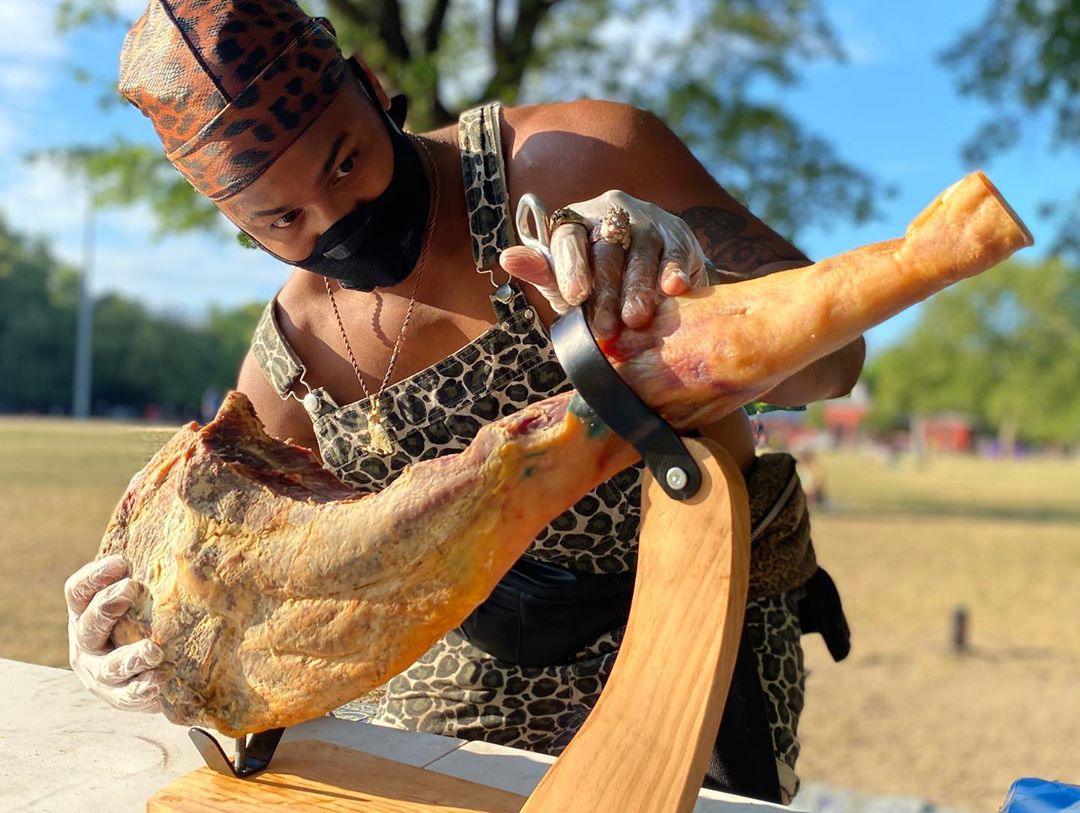 Centeno, who is Filipino and Black, has a visceral relationship with police violence. He grew up in Cleveland, Ohio, six blocks away from the park where Tamir Rice, a 12-year-old Black boy, was killed by police while playing with a toy gun in 2014. Centeno himself was held at gunpoint by Cleveland police in 2004. The officers had confused him, then a 14-year-old eighth grader, with a suspect wanted for 15 counts of rape. "I'm still scared that I can get killed by a cop any day," he says — one of the reasons he chose to participate in the vigils instead of the more volatile marches.
At the vigils, he found his niche. "People are happy to have a home-cooked meal, but something of restaurant quality," says Centeno, a bartender and beverage director who most recently developed the cocktail lineup at the restaurant Otis in Bushwick. "I want to create a draw in the park to get people to come, so they come and can listen, so they can be called to action, and to not let people forget about what's going on in this country. … I know these are my skills, what I'm able to do, so this is what I offer."
Around the United States, a growing number of Filipino chefs, restaurateurs and other food scene stalwarts are offering their skills in support of social justice. This movement isn't unique to Filipino restaurants — even multinational food brands are joining the conversation, with varying degrees of sincerity. But for Filipino chefs, who have worked to promote their cuisine and culture in a white-dominated mainstream, supporting the anti-racist cause isn't a matter of optics; it's personal.
"A lot of Filipino generations before us, including my parents and my grandparents, they were taught to assimilate, to kind of quietly become part of society. … Look at the damage that's done," says Carlo Lamagna, who owns the restaurant Magna in Portland. In June, Lamagna donated 75 percent of food sales and 100 percent of alcohol sales to organizations including Campaign Zero, Black Visions Collective and The Portland African American Leadership Forum. He raised over $3,000 in the first week alone. "If I can use whatever platform that I have, whether it's Instagram or my popularity as a chef, or whatever it may be, if I can make my voice heard, I'm going to make my voice heard," he says.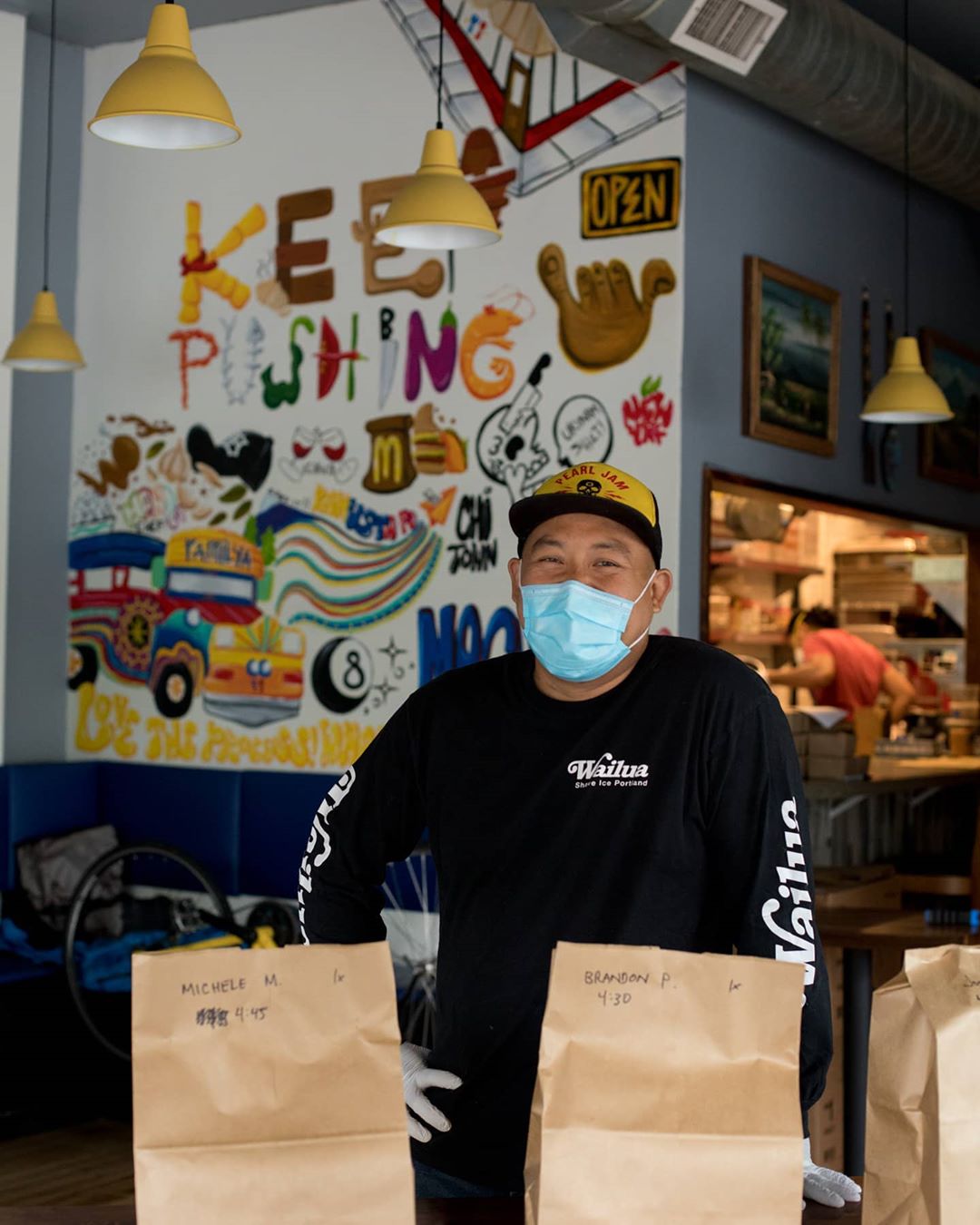 Other Filipino restaurants using their platforms this way include Musang in Seattle (which donated to Northwest Community Bail Fund and Black Lives Seattle), Little Skillet in San Francisco (Black Visions Collective, Project Level and The Movement for Black Lives) and Wanderlust Creamery in LA (Color of Change and Pretty Brown Girls) — and the list goes on. It can't be understated that these restaurants are still hurting from the coronavirus shutdowns and will continue to hurt as the pandemic continues (and some, including Wanderlust, were damaged during the protests). But solidarity comes first.
"Some of us Fil-Am chefs grew up in the low-income neighborhoods, so we relate to the injustice as we have been piled in with everyone since our skin tone is brown," says Harold Villarosa, the head chef and founder of Insurgo Project, a nonprofit in New York that connects low-income communities with resources and training related to food, hospitality and social entrepreneurship. The organization recently made its curriculum available to former inmates re-entering society. "We as Fil-Am have an obligation to acknowledge what's happening and use this time and platform to help."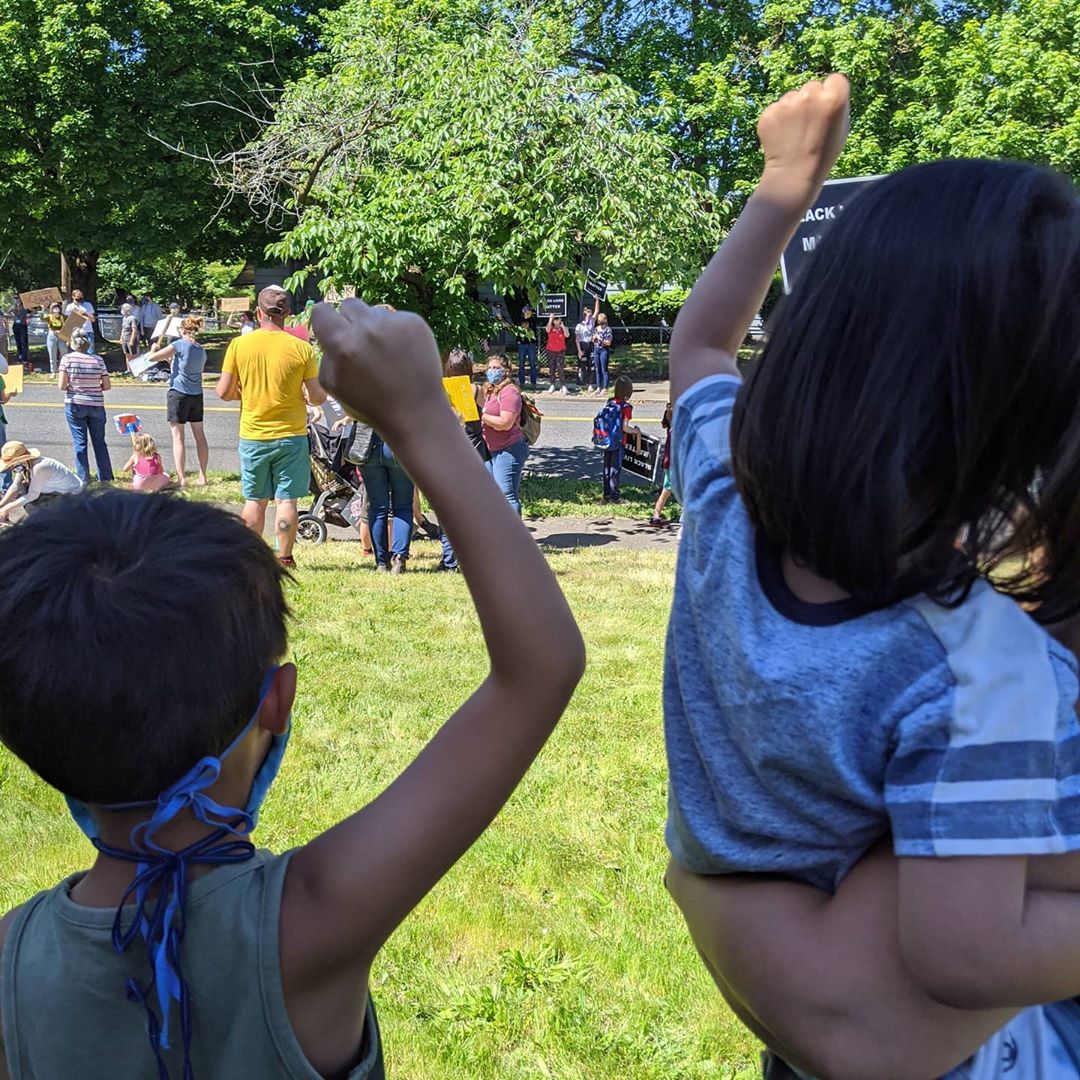 But "using your platform" should involve more than posting black squares and hashtags to gain social media attention, says Villarosa. "There needs to be a body of work that has to be built from hard work and continual activation in the communities," he says. "You have to leave the ego at the door and work to make the world a better place."
Some of that work has to be done within the Filipino community. "How many times in our community do you hear our elders talk about the African-American community in a negative light?" says Lamagna. "It's frustrating, because that's kind of what's been embedded in them. … So you've got to break it all down. We have to kick down all those doors, and basically break down the house and rebuild."
In McCarren Park in Brooklyn, Centeno has begun to build a better world in miniature. He's expanding his food offerings into "a big safe space" called The Purple Pineapple — a reference to the pineapple as a symbol of hospitality, and to the color he ascribes to his aura. Visitors will be able to charge their phones, join yoga and meditation classes, listen to music "and sit down and relax and feel comfortable and taken care of," Centeno says.
His goal is to keep the protests going as long as possible, long enough that they lead to real change. "I've seen my friends who aren't Black stand up and fight, and it's really inspiring, and it makes me feel like, well, maybe things can change," he says. "So this is what I can do to help feed the fight."
A version of this article appeared in Positively Filipino magazine and in ABS-CBN News. 
Add a comment