A Pandemic Restart for Sarap

To remember a visit to Sarap, a Filipino restaurant that opened in Brixton, London in January and closed temporarily in March, is to remember how much the pandemic has taken from us.
Sarap occupies just 18 square feet in Brixton Village, a covered market in Brixton (a district of South London) with a long history of welcoming recent immigrants. The space was built in the 1930s and was originally designed for a small shop, such as a butcher or a greengrocer. Owner Ferdinand "Budgie" Montoya made the most of it by packing the room with low-profile wooden tables and chairs not unlike those you might find at a street eatery in Vietnam or rural Philippines.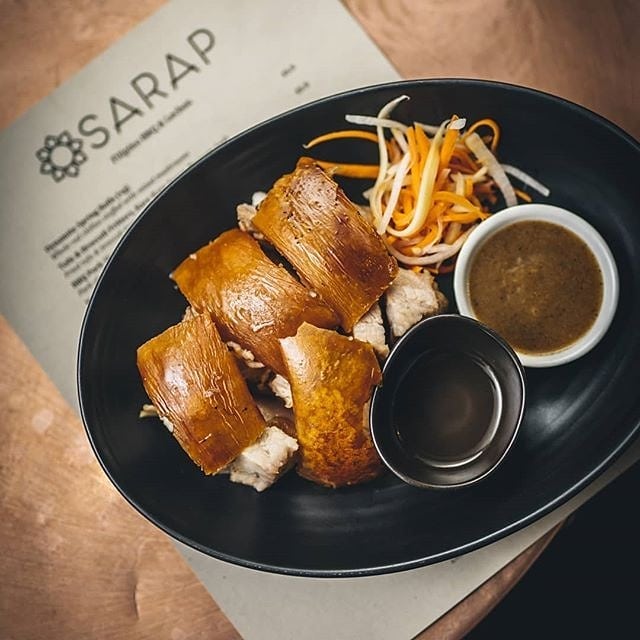 On most Friday and Saturday nights the tables were full to capacity, crowded with mismatching china plates of barbecue skewers, bronze-skinned lechon (roast pork) and fried chicken, usually accompanied by kale laing (leaves cooked in coconut milk) like green heaps of penance. It was the kind of place where you could lean over to start a conversation with the couple at the next table, perhaps pass over some lumpia to share — the pleasures of proximity that have disappeared in these distant days.
The room could be cramped, sometimes loud, scented as much with the breath and bodies of strangers as with the charcoal of the barbecue and the garlic of the marinades. That was part of the draw. "I've always kind of wanted it to be the feel of someone's house, you know, or typical Filipino household," said Montoya, 38, who was born in Mindanao, lived in Australia between the ages of 5 and 30, and moved to London to start a career as a chef eight years ago. "Lots of music, lots of the sound of people talking, and sort of that whole communal vibe. Because it was such a small space, it being so cozy was part of the vibe."
On March 20, just short of two months after Sarap's grand opening, Prime Minister Boris Johnson announced a mandatory closure of all cafes, pubs and restaurants in the UK. Takeaway service was allowed, but Montoya decided that the Sarap experience couldn't fit into a plastic box. "Having that interaction with the customer and being able to provide that overall service is what drives me," he said, more than the food itself. The restaurant has been closed since March 23.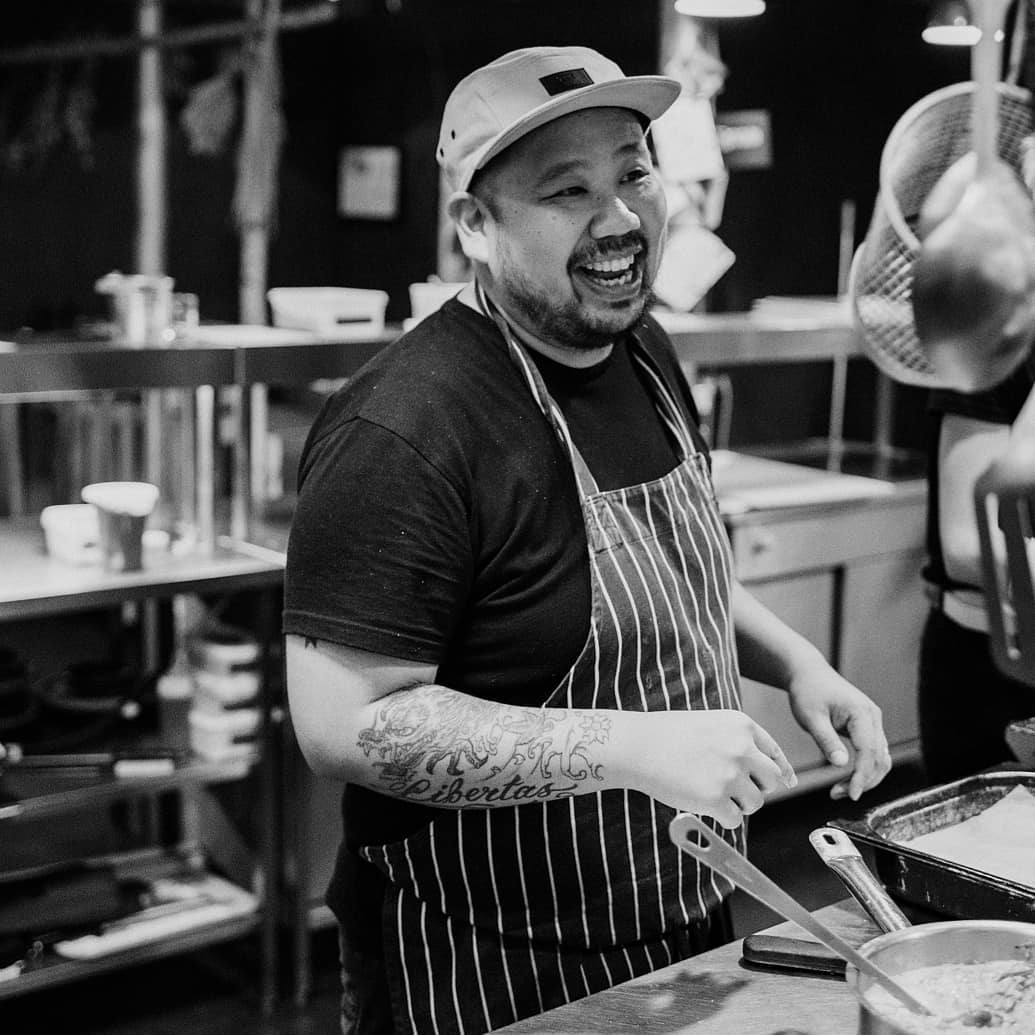 Montoya had less pressure to stay open than many restaurateurs. He started Sarap as a pop-up supper club in 2017 and won his Brixton Village space two years later in the market's 2019 Brixton Kitchen competition and incubator program, which sought to support "the next big name in food" with mentorship and a six-month rent-free residency. (The property owners, who have been accused of gentrifying the largely Afro-Caribbean district by taking on a preponderance of coffee shops and artisanal bakeries as tenants, also hoped to inject more diversity into the market.) The rent-free period was extended to October in consideration of the lockdown.
During the closure, Montoya jumped on home cooking trends like fermenting and baking — he made his own suka pinakurat (chili vinegar) from soured wine and is perfecting his pandesal (rolls). He's also been involved in the kinds of projects many restaurant chefs have taken on during the pandemic, like filming online cooking lessons (for the Philippine Department of Tourism), contributing to a charity cookbook (for the Majonzi Fund, which supports the families of people of color who died of COVID-19) and feeding health care workers (for #FilipinoFood4NHS, a collaboration among several Filipino restaurants in the UK).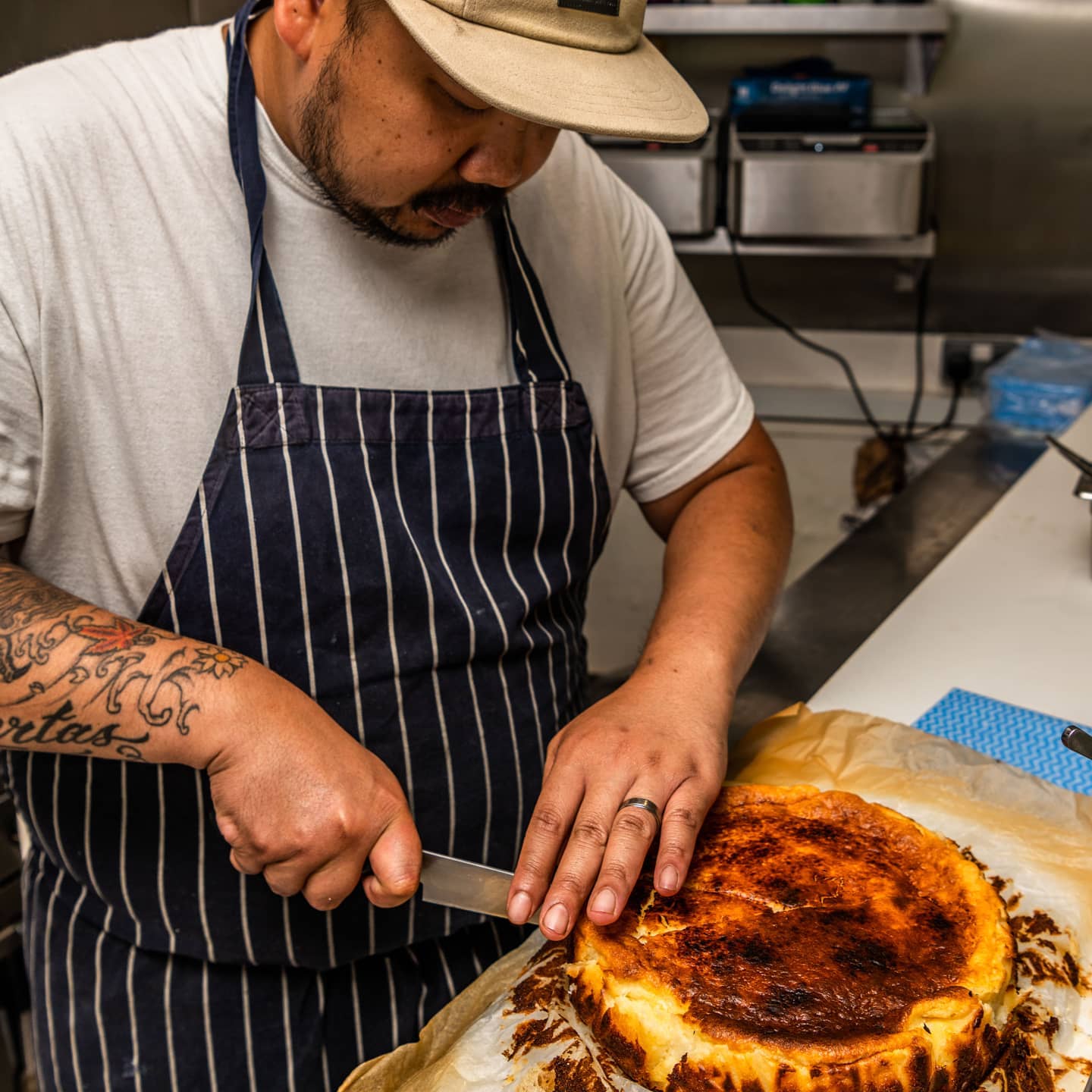 The break gave the Sarap staff time to hash out ideas for the restaurant's resurrection. The cozy space and tightly-packed tables were now liabilities, so they drafted new seating arrangements with the open kitchen as a centerpiece. "It kind of still creates that vibe of being in somebody's house," Montoya said. "You're sitting in front of the kitchen, so you're looking at us as we do our work, as we cook your food. You're there as well."
In September, Montoya revealed the restaurant's new identity: Sarap BAon. The name evokes the boxed meals that Filipino families tuck into children's backpacks or press on guests after gatherings. While the original Sarap thrived on barkadas (groups of friends) and date nights, Sarap BAon will feel more casual, with quick service and counter seating. The menu will focus on rice bowls, silogs (egg, rice and meat combos), pulutan (snacks) and other dishes that are easy to serve and eat. 
Takeaway will be available but not the focus, Montoya said. Baon may translate directly as packed food, but "ask any Filipino and they'll tell you it means so much more," he wrote in his Instagram announcement. "We want you to take food away so that you remember when you're eating it the next day that we are grateful to have your presence in our lives."
Soon after Sarap's announcement, the UK cracked down on the hospitality industry again in an attempt to slow a second spike in COVID-19 cases. On Sept. 21, pubs and restaurants were ordered to close no later than 10 pm, the first restriction after full lockdown ended in July. Since Oct. 14, the country has doled out measures based on a regional, "three-tier" approach that takes into account the number of cases per 100,000 people in an area. At tier three, bars and restaurants must close. As of Oct. 28, London is in tier two and Sarap BAon is still under development.
On that Wednesday in October, soon after France announced a second nationwide lockdown and several other European countries settled into their own, Montoya posted a photo of his blueprints for Sarap BAon on his Instagram, alongside a quote from the pianist Arthur Rubinstein: "There is no formula for success except perhaps an unconditional acceptance of life and what it brings."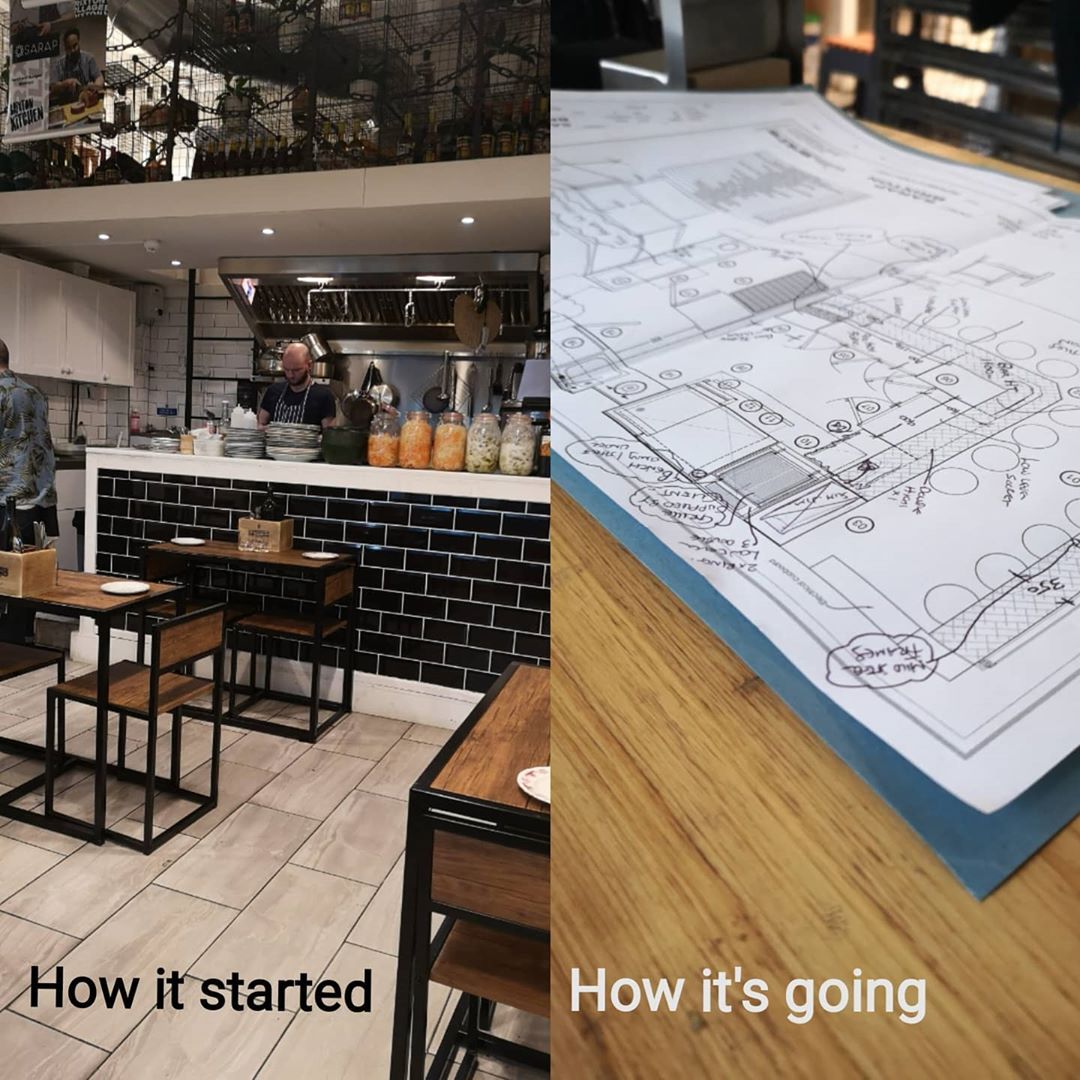 But acceptance is a mostly passive process. Montoya's approach to success seems to fall along more active, adaptive lines — like the Afro-Caribbean immigrants who settled Brixton before him, and like the Filipino diasporic community he's a part of. 
"I really wanted to find a way to make it work in the current location," he said, despite the 18 square feet, the tiny tables, the pocket-sized kitchen. "I've always sort of felt that the minority matters in Brixton. … So I think as much as I would love to have a bigger site, Brixton will always somehow exist for us."
A version of this article appeared in Positively Filipino magazine. Montoya's interview appears in condensed form in Roots & Wings Magazine. 
Add a comment