A Cabalen in Argentina
Many parts add up to the whole of Palermo, the largest and most bustling barrio of Buenos Aires. There are the cafes, tables spilling onto the sidewalk, where beautiful people sip capuchinos in tall, slender glasses; the ebullient nightlife that starts late and continues past dawn; the restaurant scene, once loyal to the cuisine of Italy (where over half of Argentines trace their roots) and now infused with global flavors.
But if you walked through the tree-lined, mural-gilded neighborhood any time since March 20, you would see little of this. Bars and cafes were shuttered, their sidewalk tables pulled inside; the clubs stayed silent through the night. And if someone caught you walking, you might face a fine or jail time: Argentina's lockdown restrictions were among the strictest in the region, with penalties for those who left their homes for reasons deemed non-essential.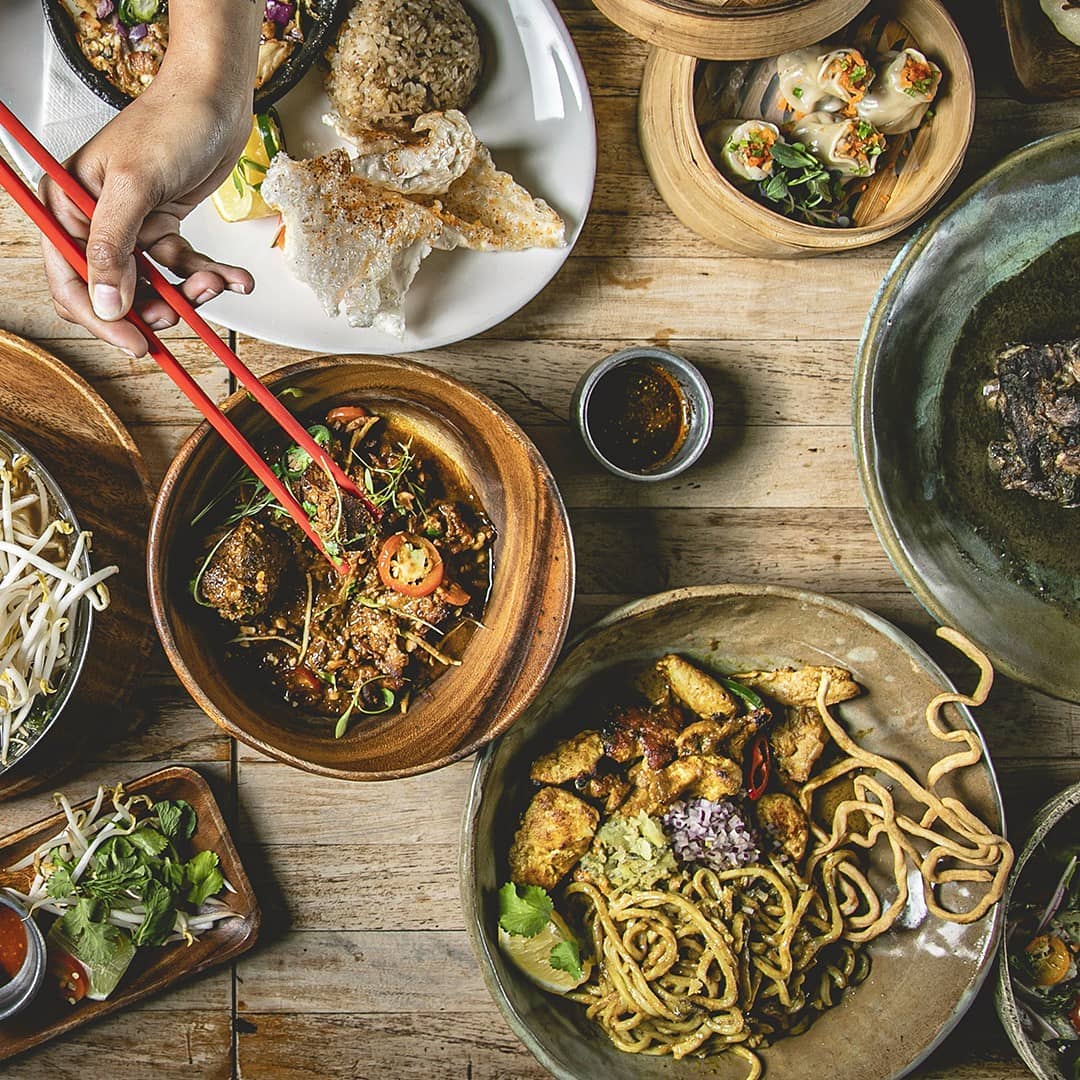 Still, there is always music at Cantina Sunae, a Southeast Asian restaurant in the stylish Palermo Hollywood subdivision. Look through the shophouse-style slats that shield its facade and you'll see an empty dining room and a busy kitchen, where cooks fill takeout orders to thrumming Latin beats. The dishwasher, his role made superfluous by disposable packaging, is now a bicycle delivery courier, as are some of the servers.
At the helm is chef-owner Christina Sunae, who started the business as a restaurante a puerta cerrada (closed-door restaurant, as pop-up supper clubs are known in Argentina) in her Villa Ortuzar home in 2005, months after moving to Buenos Aires from New York on a whim. She opened the Palermo restaurant in 2009, a tapas bar called Apu Nena in the Chacarita neighborhood in December 2019, and a second Cantina Sunae in Manila on March 8 — days before the Philippines went into lockdown.
"It was a complete bummer, of course. From one day to the next it was super busy, and then the next, nobody came," says Sunae, who was in Manila when the lockdown order was announced. She rushed home to be with her two children and arrived just before Argentina shut its borders. After a few weeks' hiatus, the two Buenos Aires restaurants with a streamlined, takeout-only menu: Apu Nena on April 14 and Cantina Sunae on May 11. The Manila location remained closed until June 12. Sales have dropped by up to 75 percent, but "we're paying our bills, we're paying our employees, we didn't have to fire anybody," she says.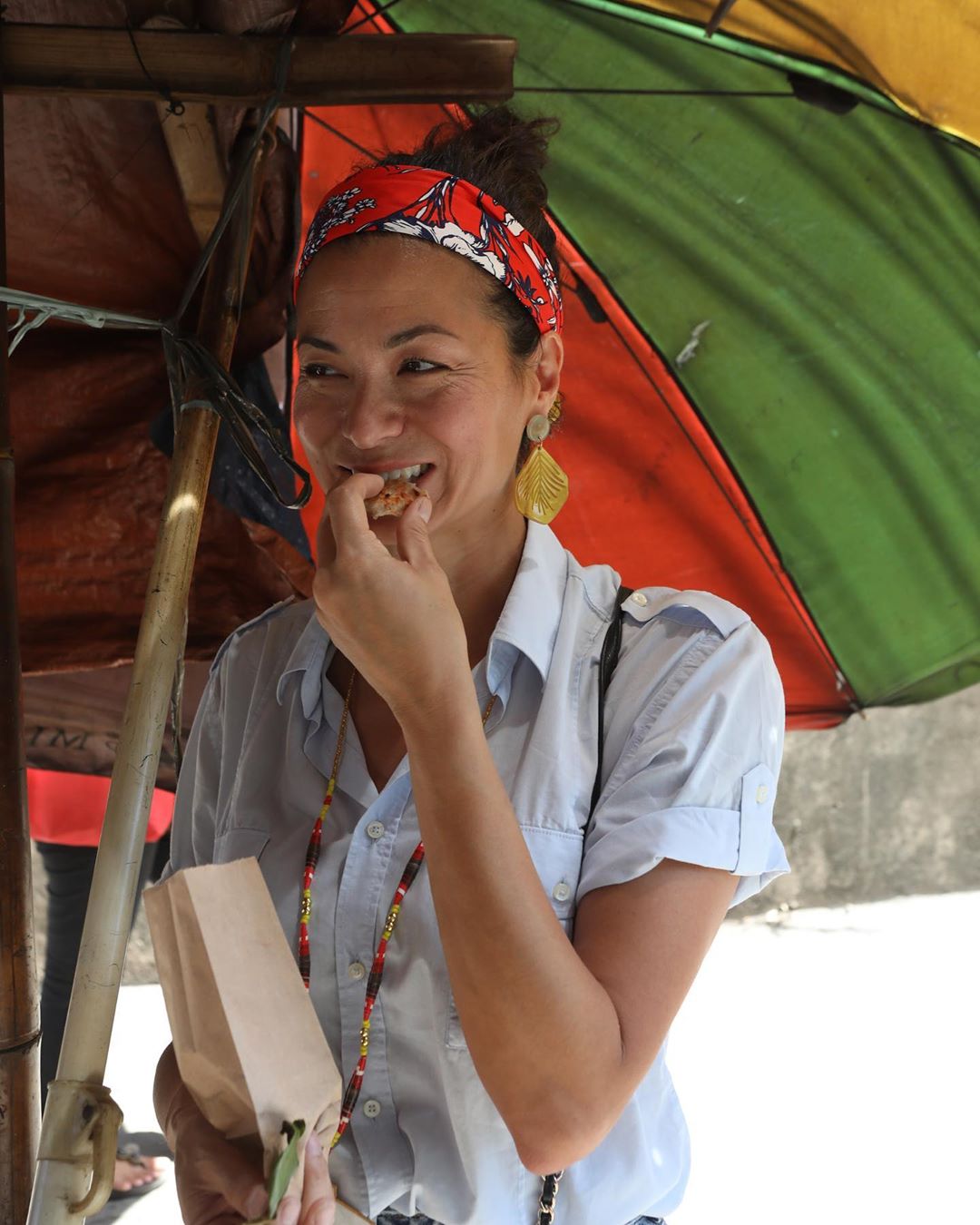 It wasn't the first time Sunae learned to adapt. She was born in South Carolina to a Korean birth mother and an American father, but the mother who raised her is Filipino. Her father's job required frequent moves, and as a child she grew used to a nomadic routine: getting to know a new place, making new friends, uprooting again. One of her longest-term homes was Pampanga, her mother's home province and the so-called culinary capital of the Philippines. Her eight years there defined her. She considers herself Kapampangan, understands the dialect better than Tagalog and cooks with the verve and precision on which Pampanga prides itself.
In her pre-pandemic menus, Sunae expressed that verve through the premium ingredients available to a South American chef, like passionfruit and guava to brighten bulanglang, a Batangan vegetable soup; Argentine beef ribs in tiyula itum, an ink-black Tausug stew made with charred coconut meat; and fresh scallops from Patagonia served as simply as they should be — seared with coarse salt.
Since the lockdown, though, the menu has focused on lower-cost comfort foods, with an emphasis on starches and sweets. "People like that when they're not feeling so well," Sunae says. There could be few balms more soothing than her khao soi, a Northern Thai dish of crisp egg noodles slowly slackening in a turmeric-rich curry, especially in July — the depths of winter in Argentina. She has also introduced desserts that pull from her Southern heritage, like key lime pie and fruit cobbler.
Thanks to these cost-cutting efforts, a loyal customer base and landlords who agreed to halve her rent, Sunae says she has been able to break even despite the precipitous drop in revenue. She has been more fortunate than many of her peers in the Buenos Aires restaurant scene. Argentina has been in a currency crisis since 2018, and the pandemic deepened its woes: The economy has already contracted more than 25 percent since March. According to the Federation of Commerce and Industry of Buenos Aires, at least 18 percent of the city's businesses have closed permanently since the lockdown began, including Bad Toro, a once-raucous bar a few blocks from Cantina Sunae.
But Sunae remains resolute. "I opened a restaurant in the middle of an economic crisis" — the global Great Recession, which hit Argentina in 2009 — "and it was booming, in fact, every night," she says. "I don't think I'll ever own a restaurant where it's going to be so successful that I would be so wealthy every day. You have to love it, because it's hard work, and you don't make a lot of money. But this is what I do."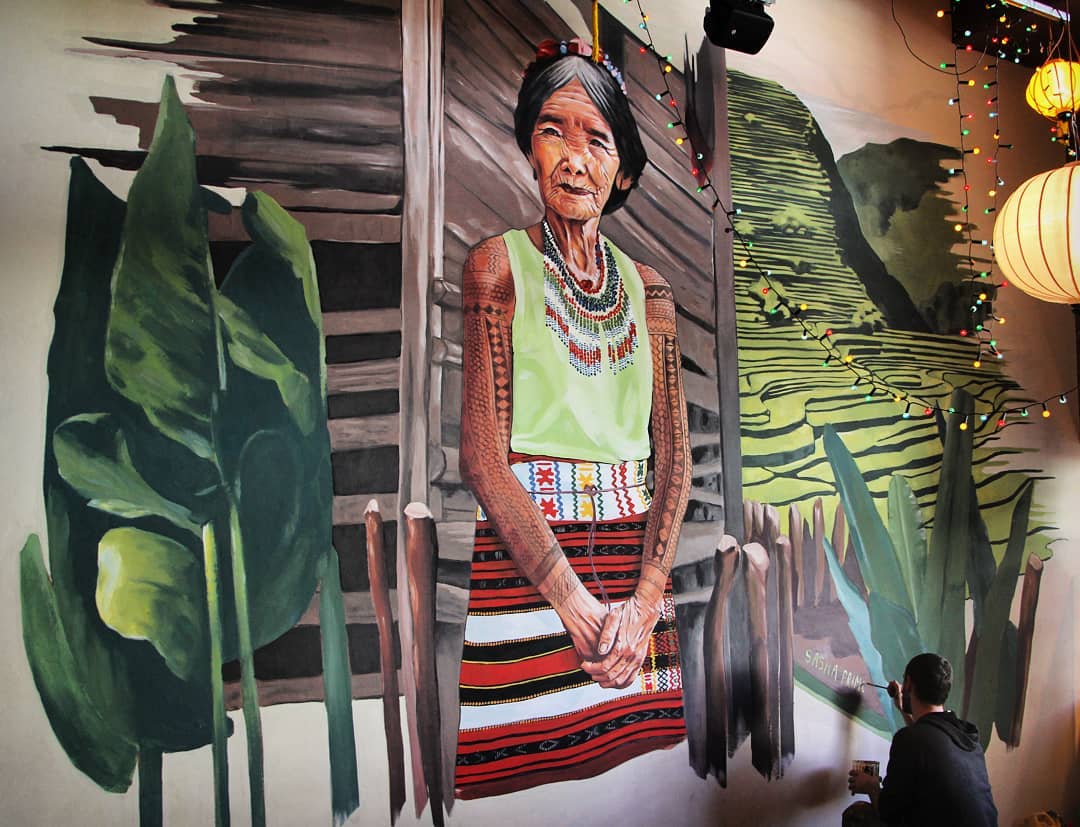 There is less to do at Cantina Sunae now than there was before the pandemic, when the restaurant would routinely do 150 covers every weekend night, but Sunae has found other ways to fill the time. She spent her hiatus working on her second cookbook, Kusinera Filipina, which will be released in Spanish this fall and in English the following year. The book's photographs are a tapestry of the settings that form Filipino food culture — rural marketplaces, turo-turo restaurants, fishing boats, farms and orchards — by Argentinian photographer Eduardo Torres. Torres accompanied Sunae on one of her long, wandering trips through the Philippines over a year ago, back when travel was easy and the world welcoming.
Until those days come again, Sunae is offering a takeout-sized taste of another time and place for Argentines living through a bleak moment. "What we're offering, these two restaurants, is different flavors that people are in search of," she says. "Half the time they don't even know what they're eating, but they just know that they like it. And so they come back."
Cantina Sunae is located at Humboldt 1626, C1414 CABA, Argentina.
+54 11 4776-8122
Apu Nena is located at Av. Dorrego 1301 Esquina de Loyola, Buenos Aires 1414 Argentina.
+54 11 4198-2356

A version of this article appeared in Positively Filipino magazine. 
Add a comment